Cleveland Browns
Cleveland Browns
Magistrate recommends against throwing out Pilot statements
Published
Jun. 1, 2017 7:38 p.m. ET

NASHVILLE, Tenn. (AP) A federal magistrate on Thursday recommended against throwing out statements two executives made to federal agents when they raided the headquarters of a truck stop chain owned by the family of Cleveland Browns owner Jimmy Haslam and Tennessee Gov. Bill Haslam.
Scott ''Scooter'' Wombold and Heather Jones are among eight former Pilot Flying J employees charged with conspiracy to defraud trucking company customers. They argued that they weren't informed of their Miranda right to remain silent as agents questioned them at the company's Knoxville offices in 2013.
Federal Magistrate Bruce Guyton said in a 49-page filing that neither defendant was in custody when they gave their statements, so Miranda warnings were not required.
Pilot has spent $85 million on a class-action settlement with 5,500 trucking companies in connection with a scheme to cheat customers out of promised discounts and rebates. The company also paid a $92 million federal penalty in an agreement with prosecutors to accept responsibility for the criminal actions of its employees.
The criminal case against the former employees has been transferred to District Judge Curtis Collier after the previous judge, Amul Thapar of Kentucky, was confirmed in his appointment to the 6th U.S. Circuit Court of Appeals last month. The trial is set for October.
Ten other Pilot employees have pleaded guilty in the investigation.
Wombold testified that he felt ''dominated'' by the agents and that he did not feel free to answer his mobile phone or leave what turned out to be a two-hour interview. He was working as the vice president of national accounts for Pilot when investigators descended on the Knoxville offices.
When he began to feel the agents' questions were becoming accusatory, he said that he asked to get some help from the company's legal department. According to Wombold, the agents replied that he ''watched too much television and that it didn't work like that.''
The magistrate agreed with prosecutors that Wombold never asked to be represented by an attorney.
Thursday's filing details how federal agents had executed a search warrant at the Iowa home of regional sales director Brian Mosher about 45 minutes before launching the raid at Pilot headquarters.
Investigators had hoped Mosher would agree to make recorded calls to other Pilot employees on their behalf but may have been thwarted when Mosher's wife got in contact with Wombold, who in turn informed Mark Hazelwood, then the company's president and a fellow defendant in the current case.
Mosher pleaded guilty in 2014, outlining in his agreement how he had held break-out sessions during Pilot's annual sales meeting in Knoxville in 2012 to show colleagues how to defraud trucking companies without getting caught.
Pilot, the largest truck stop company in the U.S., had been giving rebates and price discounts to trucking companies as an incentive for them to continue to buy fuel from their truck stops. But records show that the rebate program was complex and discounts varied by location, so it wasn't always easy for customers to keep up with the amount of money they were due from Pilot's program.
Mosher was secretly recorded telling colleagues to target unsophisticated trucking customers.
''Some of `em don't know what a spreadsheet is,'' Mosher was quoted as saying in an FBI affidavit. ''I'm not kiddin'.''
Pilot CEO Jimmy Haslam has denied any wrongdoing and has not been charged. Bill Haslam has said he has not been involved with operations at the privately held company since he left to run for Knoxville mayor in 2003. The Republican was elected governor in 2010.
---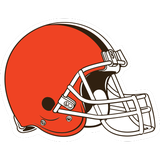 Get more from Cleveland Browns
Follow your favorites to get information about games, news and more
---