National Football League
National Football League
From the couch: O.J.'s legacy continues
Published
Jun. 14, 2010 10:58 p.m. ET

June 17, 1994 was a remarkable sports day.
The New York Knicks played Houston in the NBA Finals, pitting Patrick Ewing against Hakeem Olajuwon. The New York Rangers held a parade celebrating their first Stanley Cup in more than 50 years. The World Cup kicked off in Chicago, Ken Griffey Jr. chased the single-season home run record before juiced-up sluggers shattered it and a teary-eyed Arnold Palmer teed off for the last time at the U.S. Open.
Yet all of that disappeared, surreally, as O.J. Simpson slowly traveled along a Los Angeles freeway in a white Ford Bronco, the former all-pro and Heisman Trophy winner having become a suspect in a double murder. And the whole wacky, wild ride is documented in this week's ESPN special "June 17th, 1994."
At times I've wondered why ESPN is squandering resources producing original documentaries to commemorate its three-decade anniversary, under the umbrella "30 for 30." At first it seemed like a supreme act of vanity — a "look at us" stunt meant to impress folks who attend Manhattan cocktail parties when most fans just want that night's highlights on "SportsCenter."
But then along comes something like "June 17th, 1994," and a lot can be forgiven. (Well, maybe everything except airing the damn thing on June 16, which — even if done to sidestep the NBA Finals — seems just plain stupid.)
Directed by Brett Morgan, whose credits include the renowned documentary "The Kid Stays in the Picture" about colorful producer Robert Evans, "June 17th" unfolds in chronological fashion. The one-hour film incorporates news clips from throughout the day as well as delicious off-air video, catching broadcasters — including ESPN's own Chris Berman — in candid, unguarded moments.
Nobody looks more agitated than NBC's Bob Costas, who has the unenviable task of keeping the network's NBA viewers abreast of the chase his news division is following. In Los Angeles, KNBC-TV actually went to a split-screen during the game, with the Bronco in one corner and basketball in the other.
"Is [Tom] Brokaw gonna send it to me?" Costas asks an unseen, unheard producer, pausing before he snaps, "There's no transition. I tried it. It sounds so callous."
Mostly, though, the documentary resonates because it reminds us how the ugly, tabloid mix of sports and celebrity unearthed during the Simpson case are so sadly prevalent today.
There's Simpson friend Robert Kardashian, for example, reading a statement from O.J. that sounds a lot like a suicide note/confession. Kardashian died in 2003, but his daughters — led by the hourglass-shaped Kim, who became famous the new-fashioned way, thanks to a leaked sex tape — have come to epitomize the financial benefits of such notoriety, parlaying it into lucrative endorsements and E! network shows.
Indeed, a half-dozen years before "Survivor" introduced the concept of "Outwit. Outlast. Outplay" to American television, the Simpson case provided an early glimpse at what we now call reality TV. How fitting, then, that the children of a supporting player in the saga would occupy center stage in that tawdry, famous-for-being-famous arena.
As the documentary illustrates, the Bronco chase also brought out the worst in crowds, as TV cameras so often do. People go nuts just to be shown for seconds when a cameraman pans the stadium; just think what they'll do to become "stars," a la litter-bearing reality-TV personality Kate Gosselin or Tiger Woods' parade of publicity-hungry mistresses.
There's a stomach-churning quality seeing video of people lining the freeway that night — holding signs, cheering and smiling like they were attending a big outdoor party. Hey, never mind the murders.
Anchoring to NBC's coverage at the time, Brokaw rightfully called the Simpson story "a modern tragedy and drama of Shakespearean proportion being played out live on television."
And in one way or another, "June 17th's" epilogue has been running — and running — ever since.
---
---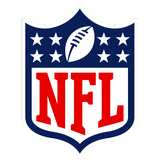 Get more from National Football League
Follow your favorites to get information about games, news and more
---