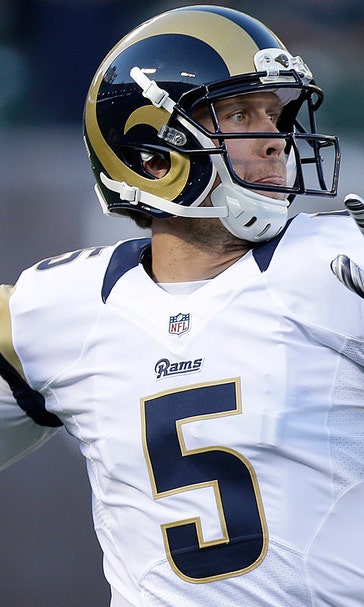 Foles looks to ride momentum of best game into Sunday's matchup
BY foxsports • October 8, 2015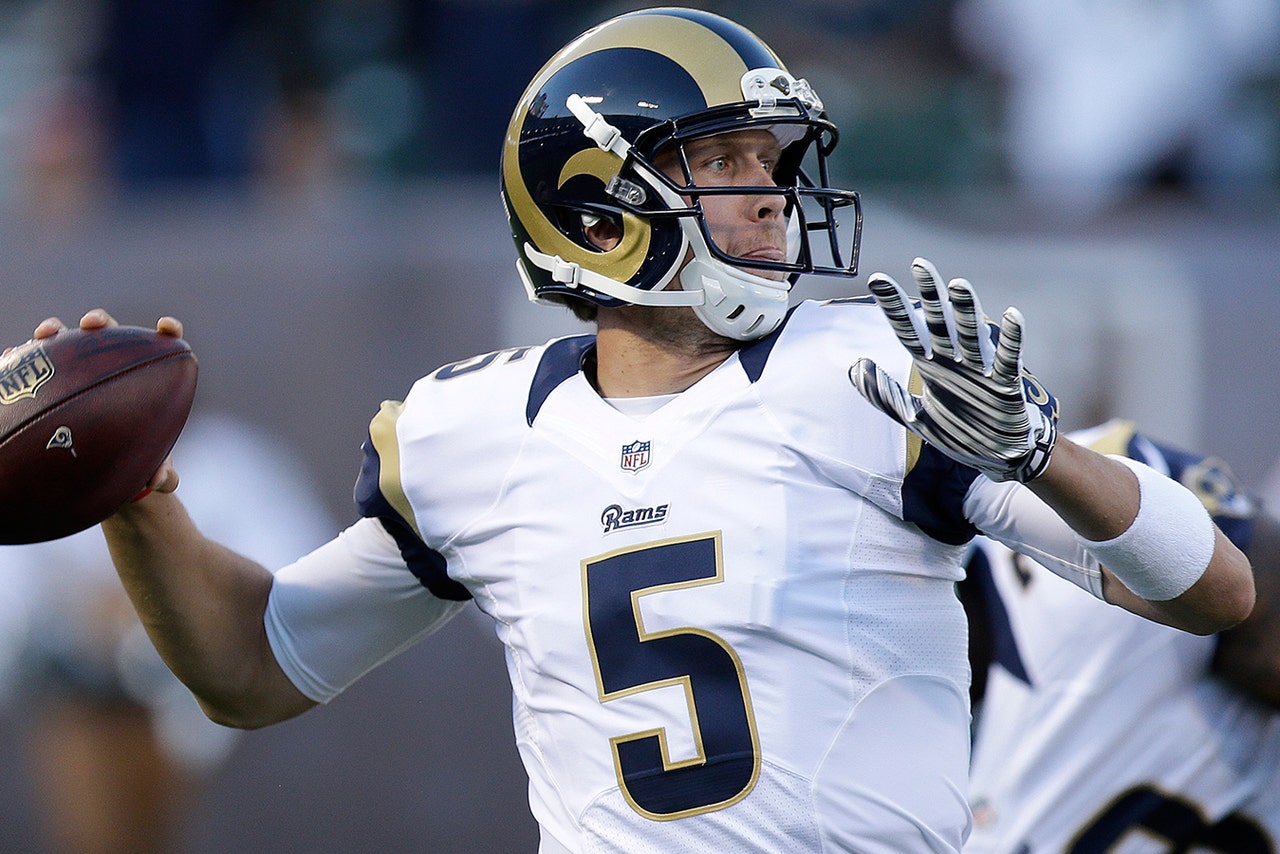 Sam Who?
Nick Foles had an inauspicious start through his first three games with the St. Louis Rams, which certainly wasn't what the team expected following his acquisition from the Philadelphia Eagles in  exchange for Sam Bradford in a curious exchange of starting quarterbacks.
Bradford's much-publicized troubles in Philadelphia helped Foles fly under the radar during St. Louis' 1-2 start, but the fourth-year signal-caller came up with his best performance when the Rams needed it most in last weekend's 24-22 upset of the previously undefeated Cardinals.
While Foles threw for only 171 yards, he connected on three touchdown passes - surpassing his total from the first three games - and registered a passer rating of 126.9 in the wire-to-wire victory.
Just as important for Foles was the timing and circumstances surrounding each of his scoring passes, which all came in crucial third-down situations.
"Converting on third down, especially in the red zone is huge," Foles told reporters Wednesday. "You can't come away with field goals when you're playing away. Converting on third downs in those situations was big for us. That was a step in the right direction."
Foles found Tavon Austin over the middle for a 12-yard TD three plays after Arizona botched the opening kickoff and connected with Austin again from 12 yards out to stem a late comeback. In between, he floated a perfect pass to Stedman Bailey in the right corner of the end zone.
"He's done a great job handling the pressure," Rams offensive coordinator Frank Cignetti said. "He's made good, decisive decisions, and his ball location's been outstanding."
Foles knows there is no time to savor the memory with an upcoming matchup looming against Aaron Rodgers and the Green Bay Packers on Sunday at Lambeau Field.
"We're going into an environment where they play really well at home. It's a great challenge for us," Foles said. "We've got to keep working hard this week to detail our work up and do the extra things that give us an opportunity to play and compete on Sunday." 
If you look at it objectively, I think you can say Nick Foles has outplayed Sam Bradford this year. Agree or disagree? #Eagles #Rams

— Eliot Shorr-Parks (@EliotShorrParks) October 6, 2015
Top 5 #NFL QBs by TD/INT: Rodgers, 11/0; Brady 9/0; Dalton, 9/1; E. Manning, 7/1; Foles, 5/1.

— Sean Glennon (@SeanGlennon) October 6, 2015
---
---