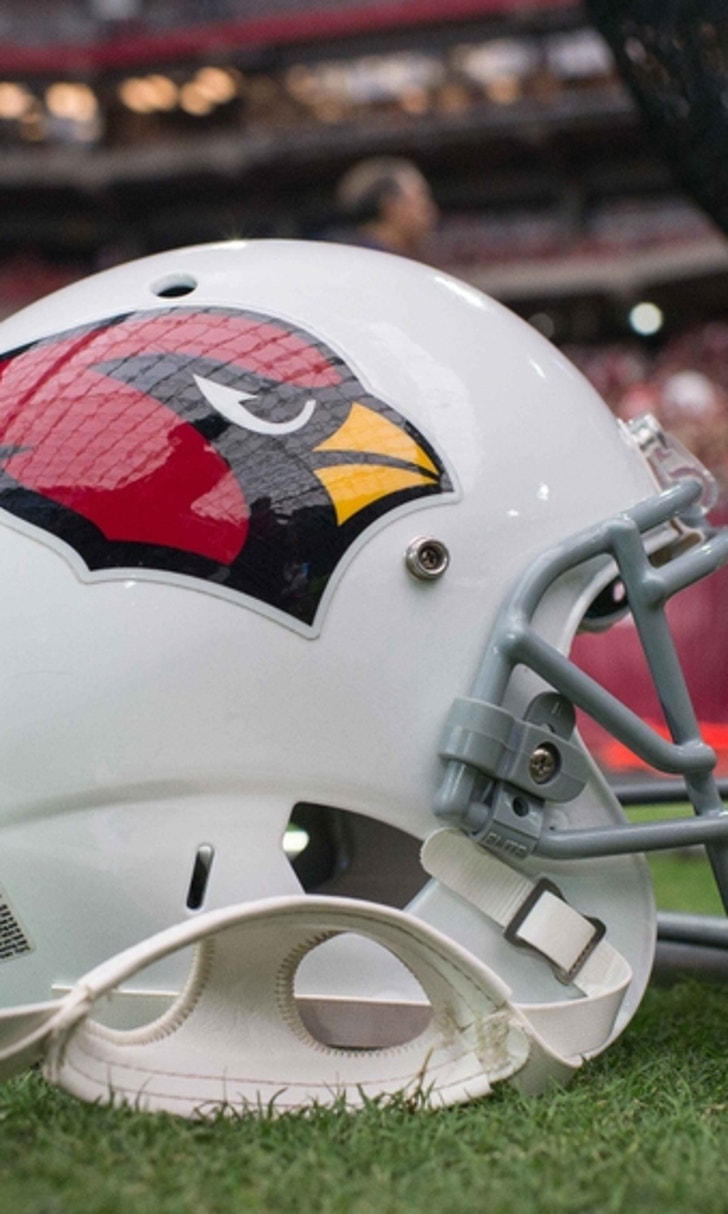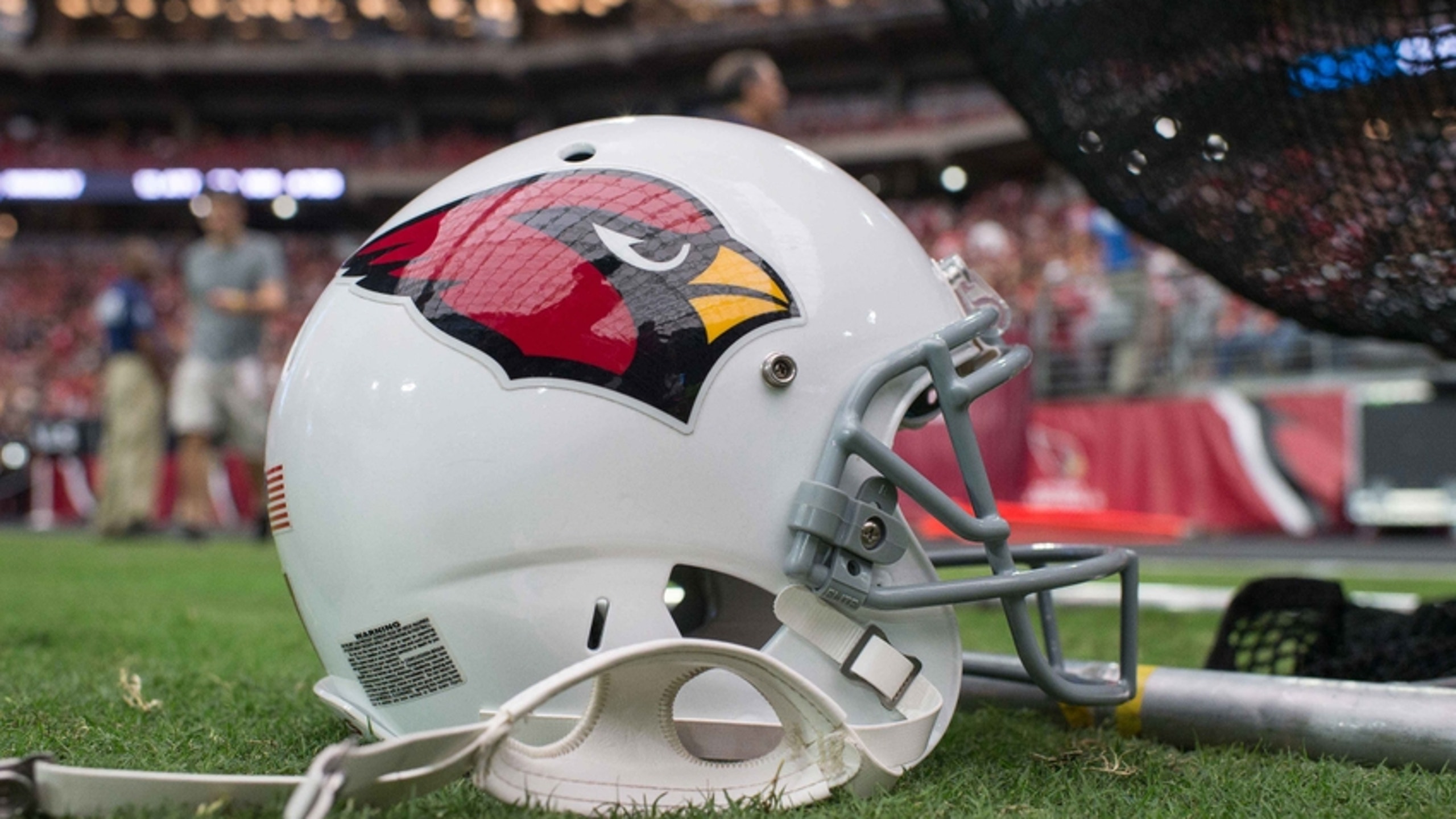 Five Quarterback Options for the Cardinals in 2017
BY Fansided and Jeremy Meek/FanSided via Raising Zona • December 14, 2016
Mandatory Credit: Jerome Miron-USA TODAY Sports
The Arizona Cardinals have an unsettled quarterback position for the 2017 season.
Carson Palmer entered the 2016 season as the unquestioned leader of the offense, and there was no doubt that he would hold that position for as long as he wanted it. Then this season happened, and Palmer's spot going into the off-season is a little more tenuous that once thought. The Cardinals will look to bounce back from a disappointing year quickly, and they'll need to determine who's the right person to be under center next year.
Palmer has not been at his best this year, especially on the road. He turns 37 years old before the end of the season, and it has shown this season, especially with the troubles on the offensive line. He's been sacked 37 times already, and with three games remaining, will likely set a new career high in that department (41 times in 2013). His other numbers are down across the board as well.
The Cardinals will have a few options going into 2017. They were considered a potential Super Bowl candidate this year, but haven't lived up to the hype. They will likely look to turn things around without any kind of rebuild, but will need to decide who will be their quarterback. Here are five possible options.
Mandatory Credit: Jasen Vinlove-USA TODAY Sports
Carson Palmer can recover and get back to winning games.
The best option is sometimes the most simple one. Palmer's age seems to have caught up to him somewhat, but he still has many of the qualities that potentially make him a valuable player. Maybe the right call is to just make no changes.
The Cardinals offense works best with a quarterback who can get the ball downfield, and Palmer still does that as well as anyone. His arm has never been an issue, and another year shouldn't make any difference there. He also brings continuity with him, and the offense stays on the same page. A team contending for the Super Bowl usually isn't going through a change at its most important position.
The downside of this is the risk that Palmer will only get worse. Age catches up to every player, and 37 is a high number for guys playing such a tough sport. He has never been very mobile, and that will only get worse, and if his arm starts to deteriorate any at all, his numbers, which dipped this year, could plummet.
Palmer will remain the most likely answer to the question of who will quarterback the Cardinals in 2017, but there could be a movement to try something different.
Mandatory Credit: Brace Hemmelgarn-USA TODAY Sports
Tony Romo could have one more run in him.
The Dallas Cowboys seem to have found their new quarterback, which means that veteran Tony Romo could find himself playing for someone else next season. He has been a great player in his career, and might have enough left for one more Super Bowl run.
Romo hasn't always gotten the credit he deserves. He's the third highest rated quarterback of all-time, and is top 30 in passing touchdowns, passing yards, completion percentage, and yards per pass attempt. He's also a much more mobile passer, able to extend plays and make tough throws, something Arizona could use.
There are concerns with Romo, and some big ones. The biggest is his health. He played just four games in 2015, and hasn't played at all in 2016. There are legitimate concerns that he is just too brittle to hold up over a whole season, especially with his style of play. Also, if age is a concern for Palmer, it has to be for Romo as well. Like Palmer, Romo will be 37 before the 2017 season starts, and it seems as if he would be just a rental for a year or two at best.
Signing Romo would allow the Cardinals to move on from Palmer, but still have a veteran presence at quarterback. However, they might look to get younger at that spot.
Mandatory Credit: Reinhold Matay-USA TODAY Sports
Mike Glennon brings some starting experience, and potential.
If the Cardinals decide to go with a younger option at quarterback, one option would be Mike Glennon. The former third-round selection is a free agent after this season, and could be highly sought after in the coming off-season.
Glennon built a name for himself in his rookie season. He started 13 games, and though the team went just 4-9, he performed well. His 2,608 yards and 19 touchdowns, to just 9 interceptions, earned him some good press, and a designation as the quarterback of the future. In his second season, he was mostly relegated to the bench and then once the Buccaneers drafted Jameis Winston, Glennon was permanently out of a job. In his time as a starter, he made a lot of good plays, and showed he can be a solid player. He has good size and a good, though not great arm, but many experts think he could become a terrific player.
One concern with Glennon is that he basically hasn't had any significant playing time since his rookie year. Putting the franchise in his hands would certainly be a risky proposition. He doesn't have the arm that Palmer has, and could struggle on down-the-field throws that the Cardinals offense places a priority on. There would also be a question of changing the basic offensive structure to suit a less experienced passer.
Glennon, if he plays well, would bring some much-needed long-term stability to the position for the Cardinals. He also has the general traits to succeed, but he'll have more than one option once free agency begins.
Mandatory Credit: Matt Kartozian-USA TODAY Sports
Kirk Cousins isn't likely to be available, but if he is, the Cardinals should pursue him.
One name on the list of free agents to be is Redskins quarterback Kirk Cousins. The likelihood of him leaving Washington is extremely remote, but would perhaps be the best option.
Cousins was mostly an afterthought in Washington's 2012 draft. The fourth-round pick was the second quarterback taken by them, having selected Robert Griffin III in round one. However, as Griffin began to suffer from injuries, Cousins found himself thrust into the starters role, and he has thrived. The Cardinals, and many other teams, could use him in 2017 and beyond. He's young, experienced, and has all the traits an NFL team could want.
The biggest problem with Cousins is that he just isn't going to be available. The Redskins will either get a long-term deal done with him, or use the franchise tag on him before he reaches free agency. They're in position to be a playoff contender for several years, so it makes no sense for them to get rid of their franchise quarterback.
There is little to no chance of Cousins leaving Washington, but it will be a fun topic of conversation for Cardinals fans, until the Redskins lock him up.
Mandatory Credit: Kirby Lee-USA TODAY Sports
A rookie quarterback is unlikely, but is a possible option.
Starting fresh with a rookie quarterback is rarely ideal. Even if they play above expectations, they're usually not ready for deep playoff runs. The Cardinals figure to be a contender, so this option would be a reach.
Depending on workouts, there should be some rookies that will be available in the middle of round one, which is where the Cardinals will likely be picking. Guys like DeShone Kizer from Notre Dame could be an option early in the draft. He has all the tools to succeed in Arizona's offense, and adds mobility. A player like Mason Rudolph could be a day two option as well. He's another big body who can zip it down the field. An intriguing guy could be Deshaun Watson, who isn't as big, but is a dual-threat player who is a proven leader.
Depending on a rookie, as a team that looks to contend again next season, isn't optimal, and isn't very likely. There have been some rookie quarterbacks who have performed well in recent years, but rookies don't win Super Bowls, and that's still the goal for 2017. This is also not as heralded a class as in some recent seasons, and the options available early on might not be deemed good enough to take over right away.
This doesn't mean that the Cardinals won't draft a quarterback in next year's draft, They just don't seem like a team that will start from scratch at the quarterback position.
Mandatory Credit: Steve Mitchell-USA TODAY Sports
The Cardinals will go with the guy who gives them the best chance.
Nobody foresaw the Cardinals having as bad a season as they've had in 2016. Quarterback isn't the only position that has struggled, but it is a spot that is in flux over the next few seasons. The question is whether or not to go ahead and make the move now.
With the available options, it's almost a certainty that Carson Palmer is once again the quarterback for the Cardinals next season. There is just too much uncertainty in changing at this point. Unless Palmer's play falls off a lot farther, he'll be the best option under center for the Cardinals next season.
More from Raising Zona
This article originally appeared on
---
---