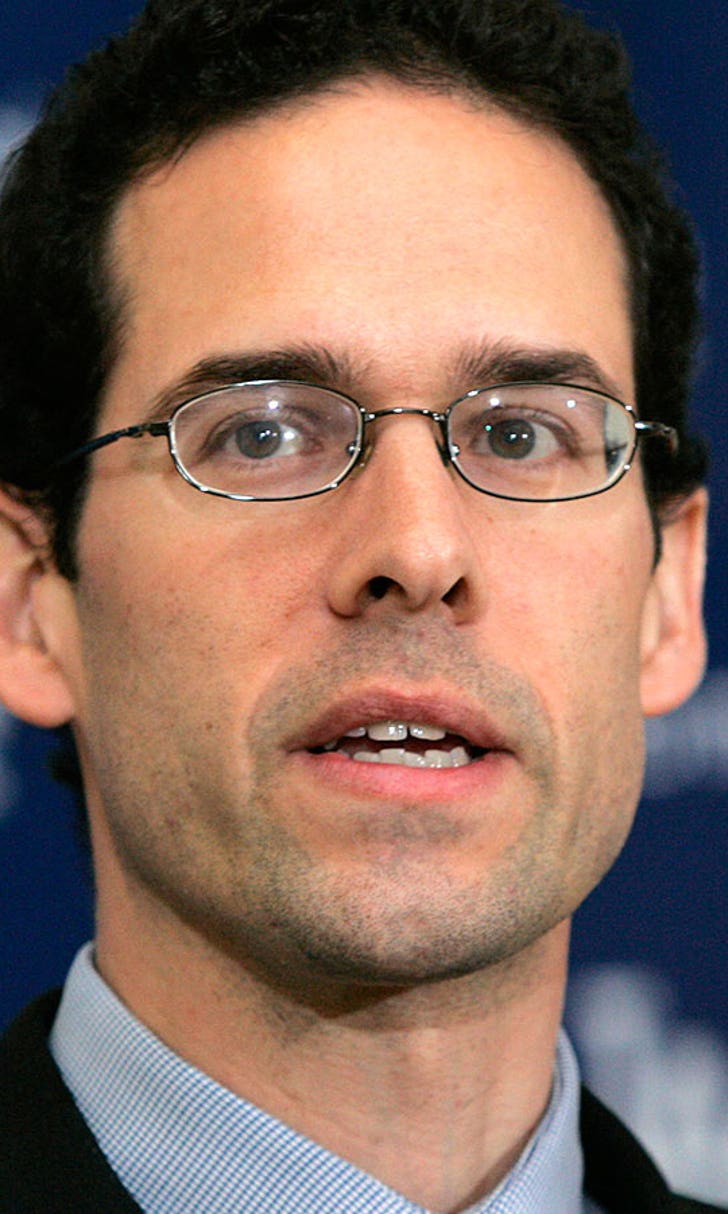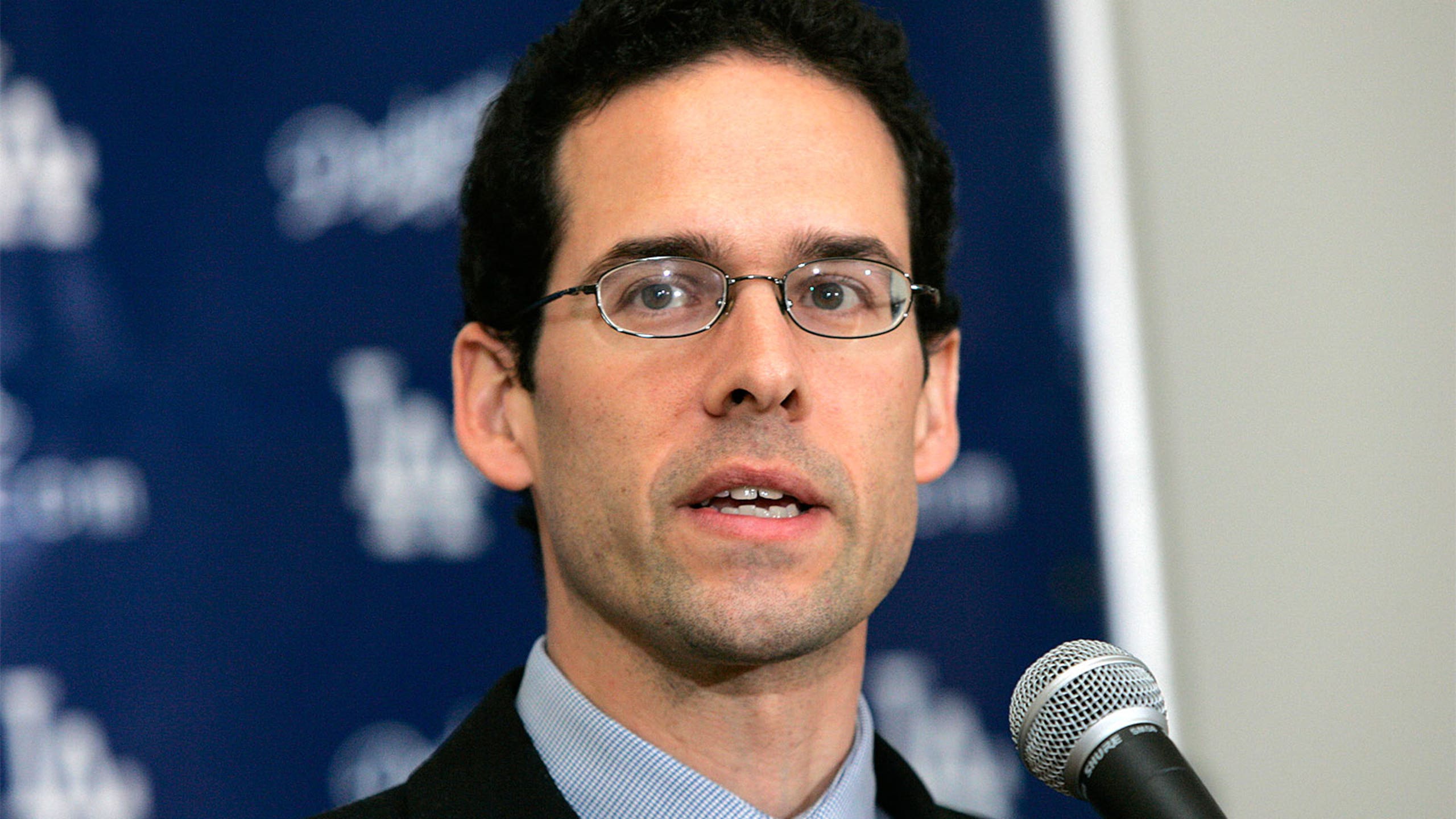 Can the Browns' Paul DePodesta make the switch from MLB to NFL?
BY foxsports • January 15, 2016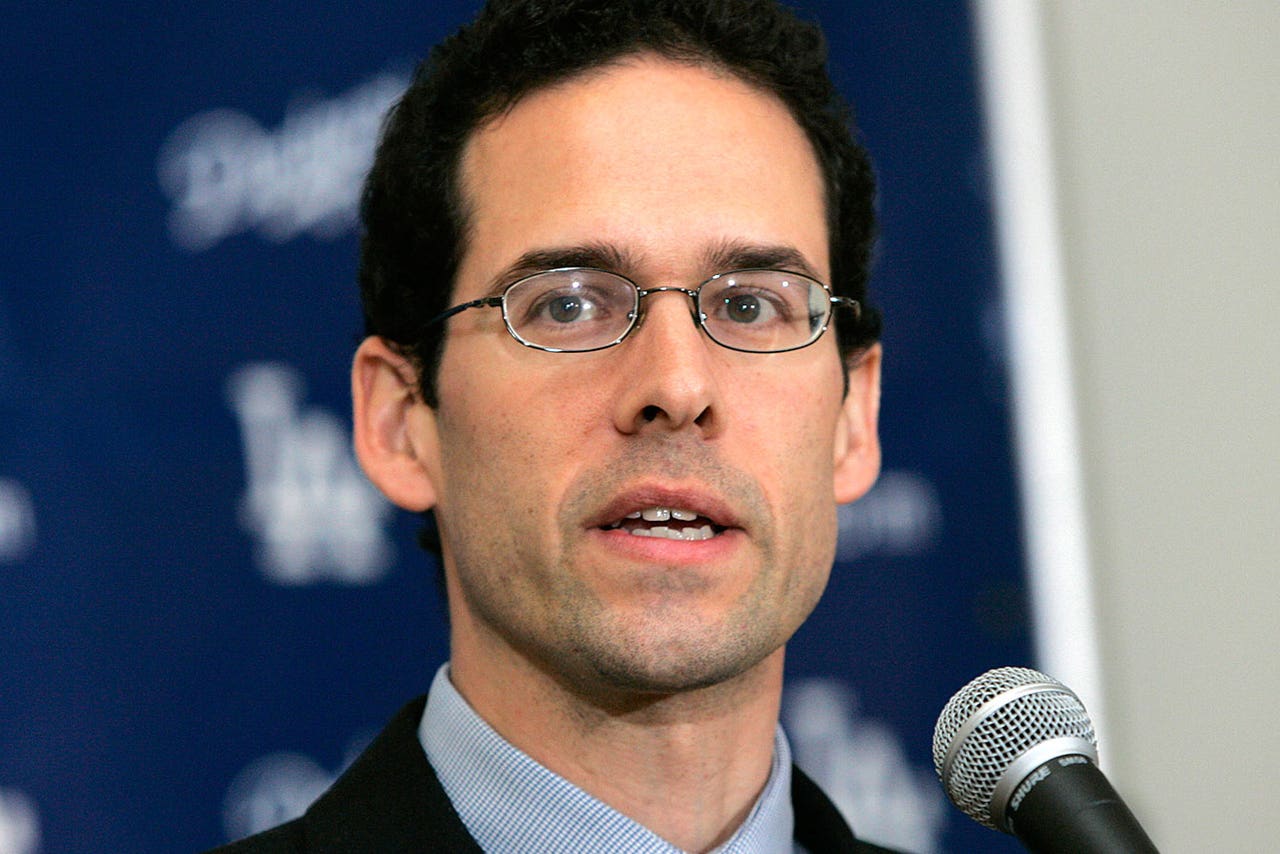 Patience wins in baseball, the sport Paul DePodesta left.
Over Dayton Moore's first six full seasons as general manager of the Kansas City Royals, the team had the worst record in the American League.
In his seventh, the Royals finally finished above .500.
In his eighth, they lost Game 7 of the World Series.
In his ninth, they won the World Series, defeating DePodesta's New York Mets in five games.
Now DePodesta works in football, as chief strategy officer for the Cleveland Browns. He possesses a powerful intellect, according to those with whom he worked over two decades in Major League Baseball. Undoubtedly, he's outlined a roadmap to the Browns' first NFL title in more than 50 years — or, more conservatively, their first postseason appearance since 2002.
The question is whether Browns owner Jimmy Haslam and long-suffering Cleveland fans have the forbearance necessary for DePodesta's plan to ripen, as Moore's did with the Royals.
The Browns' 66 victories since 2003 are the second fewest in the NFL, ahead of only the Oakland Raiders. This offseason alone, seven NFL teams are replacing their head coaches; five are changing their general managers. According to FOX Sports NFL Insider Mike Garafolo, the NFL had seven GM changes in 2013 alone.
In that climate, how much time does DePodesta have?
"I think he's going to do really well in the NFL," said J.P. Ricciardi, who worked with DePodesta in the Mets and Oakland A's front offices. "But the thing about the NFL is they don't have a lot of patience. They seem to have a little more patience in baseball. There's a lot of turnover in the NFL.
"He'll bring intellect — and common sense and a plan and an idea. If they're willing to really adhere to the things he brings to the table, they'll be successful. It's a question of how patient the ownership group and the fans will be."
Ricciardi has known DePodesta for about 20 years; in fact, he recommended that Billy Beane hire DePodesta in Oakland when the A's needed an assistant general manager. During Ricciardi's time with the A's, he coached varsity basketball at Holy Name High School in his hometown of Worcester, Mass. So he's familiar with the principle of crossing between sports, as DePodesta — who played football and baseball at Harvard — is doing now.
"There's a common thread that runs through sports — and life and business, for that matter," said Ricciardi, who spent nearly eight years as GM of the Toronto Blue Jays. "You've got to be able to get people onboard with what you want to do, and you can do that in different ways. Some do it the Lombardi way. Some do it the Krzyzewski way. Some do it the Steve Jobs way. But there's a common thread: How do we get everybody to see the same goal and achieve that goal? That comes down to management and leadership — and then your ability to have some knowledge of what you're coaching or teaching."
In that way, Ricciardi said, DePodesta has evolved since his initially successful but ultimately discordant two-year tenure as GM of the Los Angeles Dodgers.
"Paul's strength has always been his intellect," Ricciardi said. "That intellect allowed him some gravitas to get in front of people, and I think he's learned how to take that intellect and get it across to the masses where it's a little more understandable. That comes with time. You don't wake up as the smartest guy in the room and everyone immediately follows you.
"In L.A., Paul had to be in charge, and I don't know if he understood everything that entailed at the beginning. We're all that way. But I think Paul would be the first one to tell you he learned from that experience. He was great in New York. He was not only intellectual, but he explained things so well to people in the organization. I could see his growth."
Ricciardi said he talked football with DePodesta in recent years. Even though DePodesta never said explicitly that he wanted to work in the NFL, Ricciardi said, "in the back of his mind, he was always interested in a challenge like that."
After all, football — not baseball — was the sport the 43-year-old DePodesta played on the varsity level at Harvard; he earned one varsity letter in football, in 1994, and also played junior varsity baseball.
"He was a tough, savvy kid," recalled Tim Murphy, Harvard's head football coach then and now. "He wasn't as big or as strong or as fast or as athletic as some other players we had, but he was a great kid. Very coachable. Everybody respected him. In that way, he's typical of any Harvard student-athlete — a kid you expected to have success in life based on his intangibles.
"There are some translatable skills (between working in baseball and football), but what Paul's doing right now is the exception to the rule. There's more specialization than ever in any industry, it seems, professional sports included. It's a credit to DePo that he's been able to make that adjustment and transition. It doesn't surprise me because to some extent analytics are analytics. You do have to have a feel for the game, which is obviously critical, and DePo does in both. So I can see why he'd be an asset to what the Browns are trying to do."
Now all he needs is time to do his job, in a league that waits for no one.
---
---