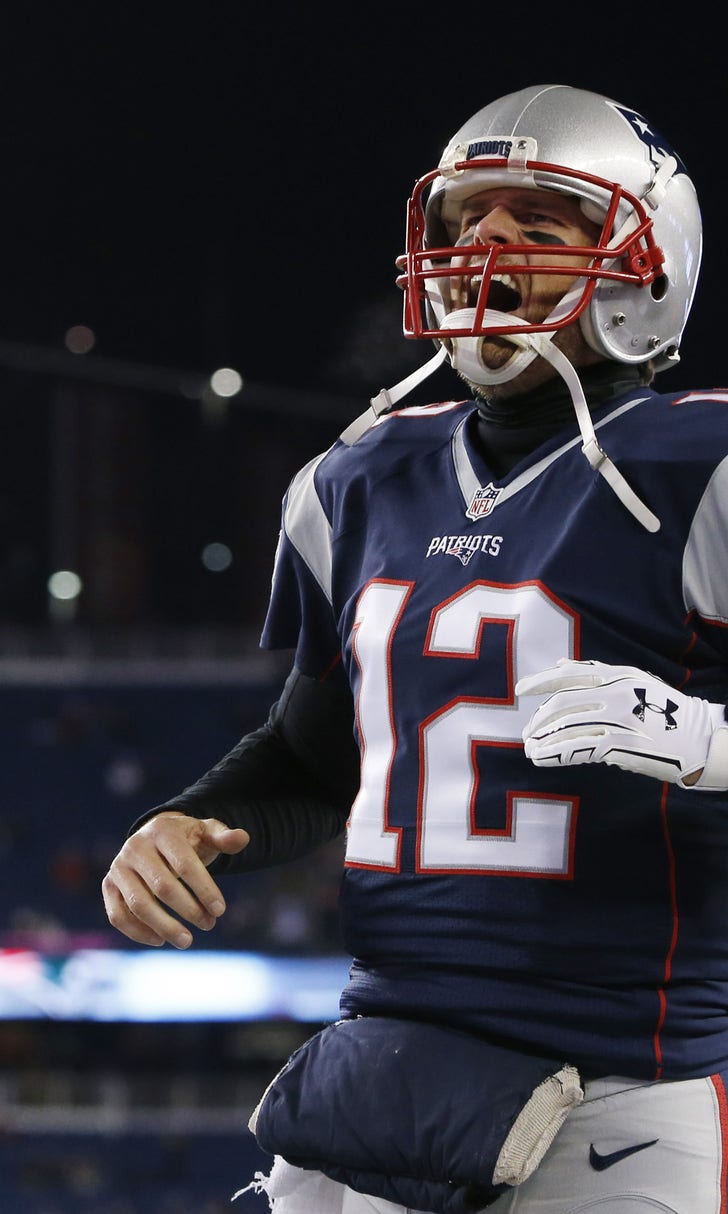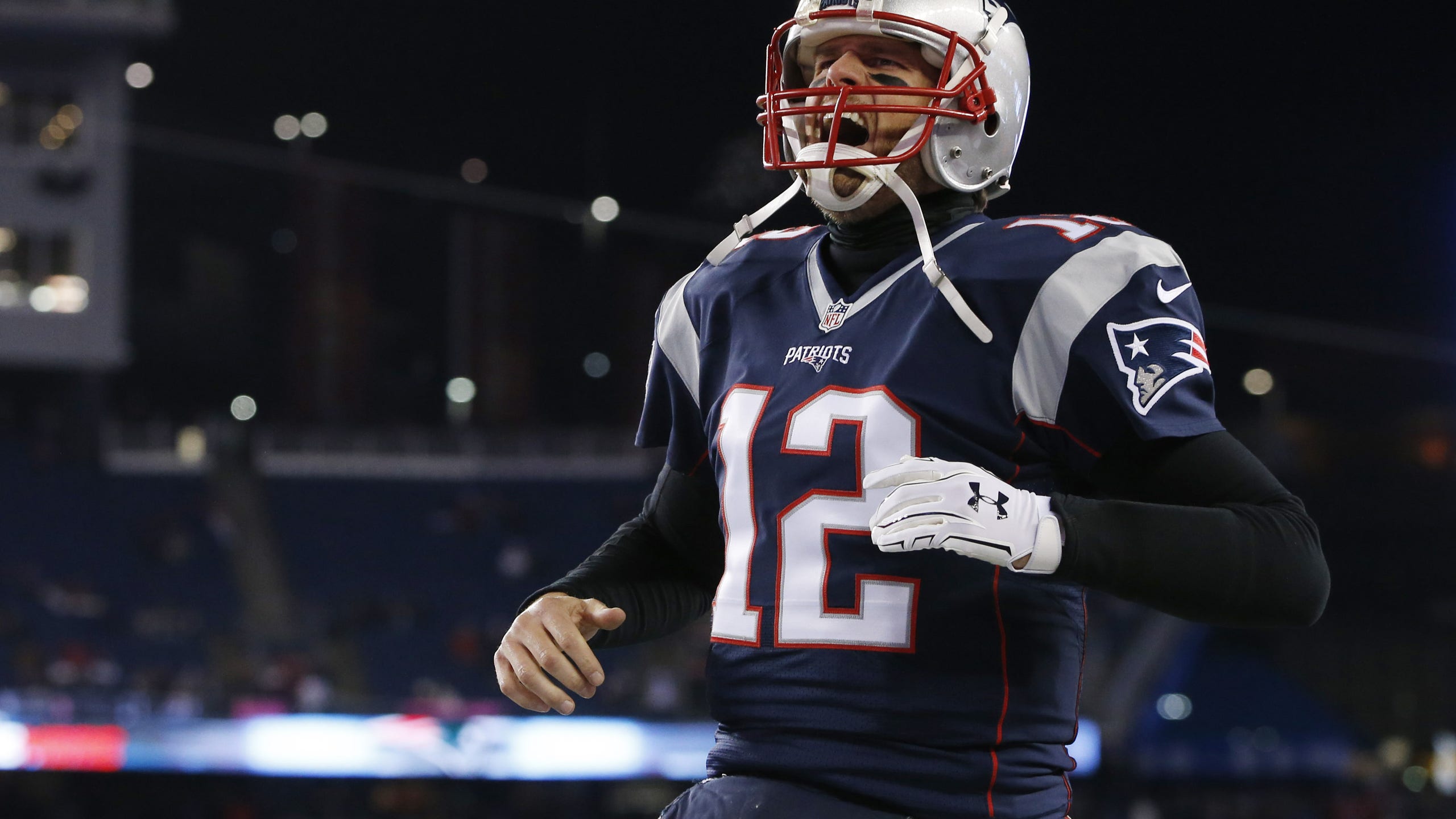 2017 NFL Picks, Score Predictions for Conference Championship Games
BY Fansided and Gil Alcaraz IV/FanSided via NFL Spin Zone • June 30, 2017
Winslow Townson-USA TODAY Sports
With the matchups for the AFC and NFC Championship Games now set, this round of NFL picks and score predictions will help determine who heads to Super Bowl 51.
It all comes down to this—two more games to determine which teams earn the right to play in Super Bowl LI. It's been a long season full of ups and downs, but we're only a couple of weeks away from crowning a victor and watching a bunch of grown men kiss a trophy.
Before we take it to Houston, though, we have to figure out how the Conference Championship games will play out this weekend. Four teams remain, and all four will be hoping desperately to secure a win on Sunday and book a trip to Texas for the Big Game.
So who will emerge victorious? Well that's what I'm here to help you determine. Now before you ask why you should listen to me, be aware that I've only picked one playoff game wrong up to this point. To top it off, I correctly predicted all four of these teams would be in the Conference Championship Round before the postseason even began.
We've got two exciting matchups that are both oozing with intrigue. The New England Patriots will host the Pittsburgh Steelers for the right to bear the AFC crown. Meanwhile, the Atlanta Falcons will welcome the Green Bay Packers into town to determine who gets all of the marbles in the NFC. All four of these teams deserve to be here, but only two can walk away victorious.
So without further ado, here are my NFL picks and score predictions for the AFC and NFC Conference Championship games this upcoming weekend.
Brett Davis-USA TODAY Sports
Green Bay Packers (4) at Atlanta Falcons (2)
Sunday, January 22, 3:05pm ET
If you thought the Packers' showdown with the Dallas Cowboys was amazing, you'll want to watch this one. I'm guessing this may be one of the greatest playoff games we've seen in some time.
More from NFL Spin Zone
These are arguably the two hottest teams in football right now. Both are riding extended winning streaks, and both have been pretty much unstoppable since the last few weeks of the regular season. It's a terrific matchup between two elite offenses and two talented-yet-inconsistent defenses.
So who will win this one? I'm sorry Green Bay fans, but I have to give the edge to the Falcons.
Right now, there is no offense better than Atlanta's. Matt Ryan has earned the MVP in my book, and continues to embarrass any defense that dares stand in his way. Just look at the damage he did against the Seattle Seahawks this past weekend. With all of their offensive stars healthy and Ryan playing lights out, the Falcons should set the scoreboard on fire.
Now that doesn't mean I think the Packers will flounder. Aaron Rodgers has been his normal elite self as of late, as evidenced by his monster game against Dallas. Green Bay's gunslinger is making big plays when they matter most, and will continue to do so against Atlanta's susceptible secondary.
However, when all is said and done, I see Atlanta coming out on top. Between their otherworldly offense and opportunistic defense, the Falcons will have enough to knock off the Packers and book their first trip to the Super Bowl since 1998.
Prediction: Falcons win, 38-28
James Lang-USA TODAY Sports
Pittsburgh Steelers (3) at New England Patriots (1)
Sunday, January 22, 6:40pm ET
I'll admit I'm not as enthralled with this matchup, but it's still a game worth watching. I just can't imagine there being as many sparks flying in this one as there undoubtedly will be in the NFC Championship Game. Still, can you really discount a battle between the Steelers and the Patriots for control of the AFC? Absolutely not, especially with how these two teams have played this season.
My only concern is they're both coming off less-than-impressive wins in the Divisional Round. Sure, they both secured the W, but the Patriots beat an overrated Houston Texans team led by a miserable quarterback–and looked bad doing it. As for the Steelers, they won with six field goals and zero touchdowns. For how loaded the Pittsburgh offense is, that's an uninspiring fact.
Don't worry, though—both of these teams will be on top of their games. You can rest easy knowing Bill Belichick will come at the Steelers with everything he's got. Tom Brady will throw some touchdowns as per usual, and I'd expect Dion Lewis to do some damage on the ground.
Pittsburgh must get their offense going after a stagnant showing against the Kansas City Chiefs. Luckily for them, the New England defense isn't nearly as dominant, which should bode well for the likes of Ben Roethlisberger, Antonio Brown and Le'Veon Bell. This one could come down to the wire. In clutch moments, I have to give the edge to Brady.
Prediction: Patriots win 20-16
Ron Chenoy-USA TODAY Sports
Super Bowl LI: New England Patriots (1) vs Atlanta Falcons (2)
Based on my picks, the New England Patriots and Atlanta Falcons will meet to determine who will be the proud owner of the Lombardi Trophy in 2017. Realistically, we could not have asked for a much better matchup than this.
We all know what the Patriots bring to the table. Brady is still on a quest to be the greatest quarterback in NFL history. The weapons he's working with right now are unstoppable, and the New England defense is at least above average. Although they showed some weakness against the Texans, you better believe Belichick's squad will be prepared.
As for the Falcons, their offense simply can't be slowed at this moment. Ryan is my pick for the 2016 NFL MVP award, as he's spent all season carving up opposing defenses. I'd expect him to keep that trend going on Super Sunday, especially with all of his supporting cast healthy.
I'm not going to get into any predictions since this was meant to focus on the Conference Championships. However, I did want to give you a brief glimpse at the two teams I'm predicting will wage war on February 5.
Enjoy the AFC and NFC Conference Championship games. If all goes as predicted, we'll be preparing for a showdown between the Patriots and Falcons come next Monday.
---
---