What number should Mo Williams wear?
Published
Jul. 9, 2015 11:36 a.m. ET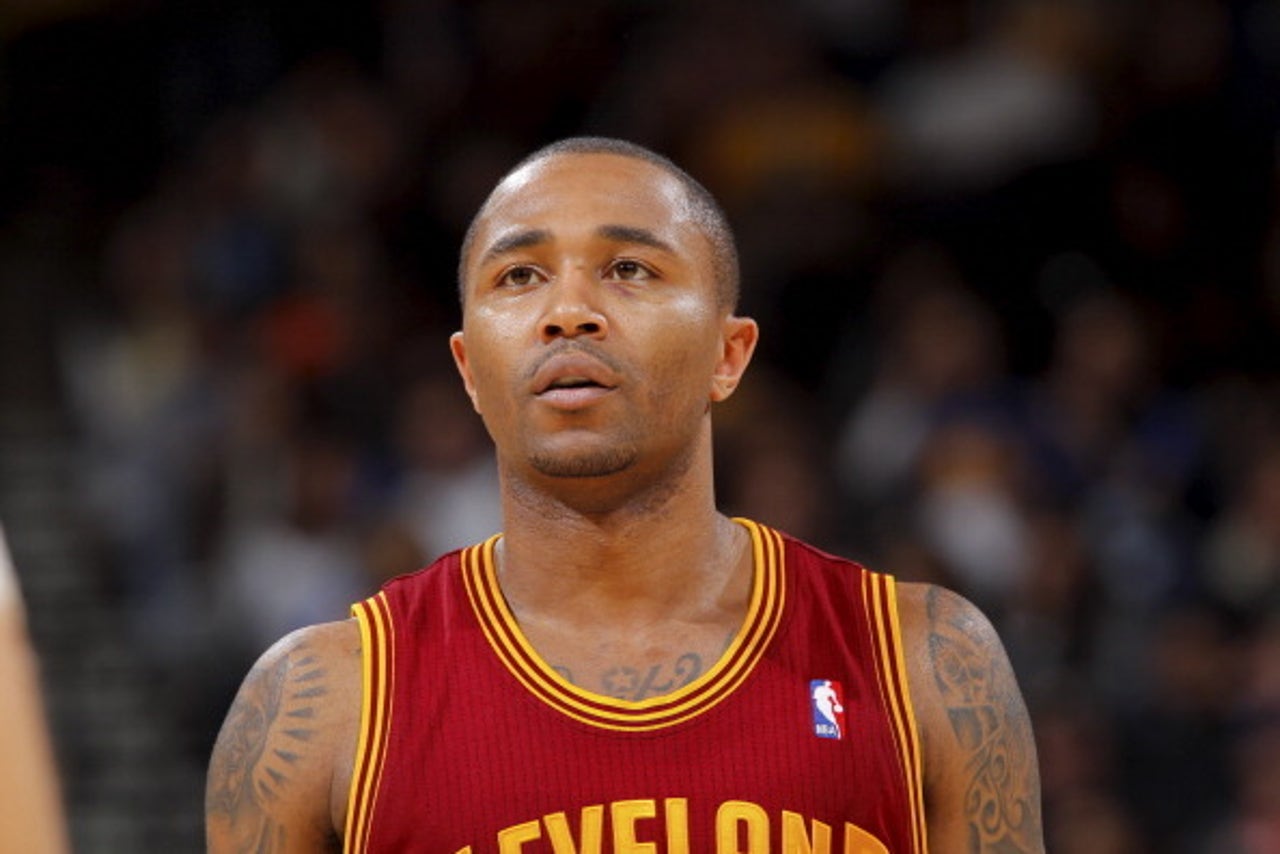 by Will Gibson
The NBA's July moratorium period ends today, Thursday, July 9. This means that NBA players and teams can officially sign contracts and create binding agreements where previously there had only been handshakes and wink-wink deals. For the most part, this doesn't affect too much for fans. Except in rare cases like Wednesday's DeAndre Jordan madness between the Mavericks and Clippers, not much changes in the time between players agreeing to terms and actually putting pen to paper. For teams, it means starting to get their books in order and getting all of the little things ready for next season.
Among the details involved is what jersey numbers players will wear. In some cases it's predetermined, like when a player joins a team on which his preferred number is available. Sometimes a rookie will gladly yield his number to an incoming veteran, as Matthew Dellavedova did with No. 9 when the Cavs acquired Luol Deng last year. In some cases, it becomes the start of a big money negotiation, as Lee Jenkins wrote for the New York Times — in that example, former Washington Redskins Clinton Portis and Ifeanyi Ohalete literally went to court over the $40,000 that Portis allegedly promised Ohalete for his No. 26 jersey. Numbers are a big deal to athletes across all sports.
All of this begs the question: what number should Mo Williams wear during his second tour with the Cavs?
Let's start with what he's worn before. No. 2 is almost certainly out, as it now belongs to one Kyrie Andrew Irving. Mo could conceivably try to pull rank as a relative NBA graybeard, but that seems unlikely. Kyrie is a young player and a star player, and changing his jersey number would toy with his signature shoe and overall brand — any teammate of LeBron's knows better than that. Kyrie's big contract extension kicks in this year, so he's set financially. Unless Mo takes Drederick Irving hostage, I think it's a safe bet that Kyrie holds on to the deuce.
Luckily, Mo has worn other numbers in his career. He sported No. 25 while on five different NBA teams — the Jazz, Bucks, Clippers, Blazers, and Wolves — and also wore it in college at the University of Alabama. I couldn't find any evidence of what he wore at Murrah High School in Jackson, MS, but I'd wager that 25 was the choice back then too. Alas, as any good Cavs fan knows, No. 25 hangs in the rafters at Quicken Loans Arena, forever the property of the godfather of splitting the double team, Mark Price.
Williams wore No. 7 last season with the Charlotte Hornets, but that has been retired to honor Bobby "Bingo" Smith, who the Cavs selected in the 1970 expansion draft. Bingo was the sixth overall pick of the then-San Diego Rockets1 in the 1969 NBA Draft, only for the Cavs to pluck him away a year later. He averaged 13.2 points per game for the Cavs in 10 seasons, playing at least 72 games in each.
Among Mo Gotti's previously preferred numbers, that leaves No. 5, which J.R. Smith wore last season. Earl Joseph III's future with the Cavs is up in the air for now, but word is that the front office wants to bring the whole 2014-15 squad back next year, plus a piece or two (Williams being one of them). One would think that Smith would keep his number if he returns, although he is one player for whom I would not rule out a high-stakes negotiation. Remember this when you hear about Mo buying a $50,000 gold band for Smith's Apple Watch.
Let's quickly go over all of the numbers that are already spoken for, either by a current Cavalier or a retired one. Asterisks denote Cavs who are currently free agents, while italics denote retired players.2
0 – Kevin Love
1* – James Jones
3* – Kendrick Perkins
4 – Iman Shumpert3
5* – J.R. Smith
7 – Bobby "Bingo" Smith
8* – Matthew Dellavedova
11 – Zydrunas Ilgauskas
12 – Joe Harris
13* – Tristan Thompson
17 – Anderson Varejao
18 – Mike Miller
20 – Timofey Mozgov
22 – Larry Nance
23* – LeBron James
25 – Mark Price
33 – Brendan Haywood('s contract)
34 – Austin Carr
42 – Nate Thurmond
43 – Brad Daugherty
Suddenly there aren't as many choices as one might think, and all of Mo's past numbers are gone. In that case, we need to get creative. In no particular order, I hereby offer suggestions for Mo Gotti's next jersey number, and I have sought to only choose numbers with some relation to his life and/or basketball career. Whether or not I have actually done that is up to you.
52 – This is the simplest choice. Mo could simply flip his familiar 25 around, and he could pay homage to his 52-point game last year in the process. Fifty-two is the sort of number more likely to be reserved for the biggest kid on the high school team than a relatively slight shooter, but plenty of players have broken traditional number-picking norms over the years. From George Mikan wearing 99 in the 1950s to the man born as Ron Artest bouncing from 15 to 23 to 91 to 93 to 96 to 37 to 15 to 51 in the 2000s, NBA players have always sought nontraditional numbers. One bit of caveat emptor for Mo to consider: the last Cav to wear No. 52 was DeSagana Diop.
3 – Three is a loaded number for the Cavs. Ehlo, Waiters, Pavlovic, and Perkins have all worn it, as have passers-through like Tierre Brown and J.R. Bremer. I wouldn't say the number is cursed — kindly miss me with any talk of curses — but there is something about it. We know the deal with Craig Ehlo. Dion Waiters just couldn't quite find his way in Cleveland. Sasha Pavlovic started four NBA Finals games in 2007 but last played professionally in Serbia. Perk is like your favorite teddy bear, but with a touch of grizzly DNA mixed in. Perk also has rights to this number until further notice. I would not want to be the one who takes it from him.
10 – Mo reportedly loves golf, and has claimed to have a 10 handicap; that's reason enough for me. The No. 10 shirt is hallowed in soccer, usually reserved for the most talented playmakers like Lionel Messi or Pele, but it hasn't lived such a charmed life for the Cavs. The last player to wear it for more than two seasons in a row was John Battle in the 1990s. Other players to have donned it in the recent past include Wally Szczerbiak, Sergey Karasev, and Milt Palacio. It's a good looking number, and Mo could give it the shot in the arm that it apparently needs. (Also, big shout to Dick Snyder, who wore No. 10 for the Cavs from 1975-78.)
47 – Success was not predetermined for Mo. He wrote in The Players' Tribune that he was a projected top-20 pick in the 2003 draft, but he fell all the way to No. 47, when he was taken by the Utah Jazz. Only five players in NBA history have worn 47, per Basketball Reference (my resource for all of this number trivia), with longtime Jazz player Andrei Kirilenko most closely identified with it. If Mo chose 47 it would be a nod to his overcoming the odds as a second-round pick, and also a nice homage to the team that took him. Forty-seven is an ugly basketball number in my eyes, but modern basketball is a free world numerically. Traditionally players could only use digits between 0 and 5 so referees could easily signal fouls to the scorekeeper — ever seen a high school kid wear No. 47? — but not in the NBA.
9 – Delly has stuck with No. 8 since ceding his old number to Luol Deng, which means that nine4 is ripe for the picking. Williams has never worn it before, but it would be an appropriate choice for his return to Cleveland, as he made his only All-Star team in 2009 as a Cavalier. I'm a fan of single digits, and Mo went with No. 7 last year in Charlotte, so this one feels like a decent possibility.
And now for a few sillier ideas:
72 – The Godfather came out in 1972. 'Nuff said when it comes to Mo Gotti.
21 or 31 – Mo's hometown of Jackson, MS was incorporated in 1821. His alma mater, the University of Alabama, was founded in 1831. Little homages to one's roots are always in good taste, and both of these numbers are classic looks on the hardwood.
216 – I doubt the NBA would give a three-digit jersey the green light, but if Mo really wants to double down on his love of Cleveland, putting the city's area code on his chest would be a hell of a way to go about it.
Any emoji – After the nonsense that happened on Twitter yesterday, are we really that far away from this sort of thing? Whether he went with 100, praying hands, or a crying-laughing face, Mo has the personality necessary to pull it off.
Whatever number he chooses, life feels a little more right with Mo Williams back in Cleveland. How much he'll add to the team on-court is a separate matter; for now, it feels like an old friend has come back after a too-long vacation. Mo always played his heart out for the Cavaliers. Now it's just a matter of what number he'll wear over it.
More from Waiting For Next Year:
---
---