National Basketball Association
National Basketball Association
Rants and Raves: Deluxe point guards
Published
Nov. 24, 2010 12:00 a.m. ET

An interesting subplot of the Utah-New Orleans game — a 105-87 Jazz victory — was the confrontation between the two best point guards in the NBA: Deron Williams vs. Chris Paul. Fortunately, the game showcased each player's specific strengths and weaknesses.
CP3
• Has quicker hands and feet than Williams, and subsequently also has much more defensive range — as evidenced by his five steals.
• Has much better touch on his passes even among the trees in the paint. Paul also takes much better care of the ball — nine assists and only one turnover.
• Makes exceptional entry passes — mostly into David West.
• Always looks to push the ball on offense and is presented by a wide variety of high screens in early offense situations. And nobody is tighter and quicker in turning the corner on any kind of screen.

• For the Hornets to succeed, Paul needs to look for his own shots. One of the reasons New Orleans lost was his taking only eight shots (making four). Indeed, he seemed to be somewhat listless and off his game.
• Given sufficient time and space can bury 3-pointers, but was only 1 of 3 from out there.
D-WILL
• Is certainly the strongest point in the league. Took Paul into the low post four times, bullying his way to being fouled plus a pair of buckets.
• Because of his killer crossover (left to right) and his strength, Williams is a better finisher in traffic than Paul.
• Can pull-and-shoot and also set-shoot better than CP3. In fact, Williams went under virtually all of the screens used by Paul, basically daring him to shoot. Also, on several sequences, Williams abandoned Paul to harass West in the pivot, a deliberate tactic that likewise enticed Paul to fire away from the perimeter.
• Meanwhile, Williams' edge in strength enables him to have a smoother, less stressful stroke on his long-distance shots — he was 4 of 5 from beyond the arc. In all, he was 9 of 18 from the field, scoring a game-high 26 points.
• Uses his strength to set power screens, even against big men. Sometimes he'll screen and pop, other times he'll screen and then curl off a subsequent screen. Each of the seven screens he set against the Hornets was rock solid.
• Plays better position defense than CP3. His five steals came on anticipation and alertness rather than by beating the ball into the passing lanes or sniping a careless dribble.
• All five of Williams' turnovers (against his 11 dimes) resulted from passes that were too flat to get past/over intervening defenders.
Paul is the perfect playmaker for the Hornets' quick-hitting offense. In their half-court sets, New Orleans runs West into the pivot, curls the wings off weak-side screens or has Paul create off single and staggered screens.
At the same time, Williams is the perfect facilitator for Utah's perpetual screening-cutting-curling-popping half-court offense.
In truth, it's unfair to compare these two players, because they have markedly different functions for their respective teams. Even so, I'll take Williams for his versatility, his power and his firm hand on Utah's highly disciplined attack.
RANTS
Nobody except the refs and the NBA moguls heartily approve of the in-game penalties for players who doth protest too much. But imagine the universal fuss when (not if) a game is lost because an overly sensitive ref toots a tech for a furrowed brow.
The league justifies the new rules as a means to maintain decorum, to cool the players' tempers and to further assert the officials' power. But here's the real reason why this ludicrous law was instituted:
To pacify the in-house hometown fans when a clearly bad call is replayed on the massive overhead screens. Hey, if the players haven't furiously bitched and moaned about the call in question, then perhaps it wasn't as misguided as it appeared.
With no gesticulating players to arouse a fiercely partisan crowd, everybody's temperature will hopefully be lowered — and a reprise of the infamous Malice in the Palace will be avoided.
***
Before the 2003-04 season, I was interviewed on a sports-talk radio program after the Lakers signed Gary Payton and Karl Malone to join Kobe Bryant and Shaquille O'Neal. The media Muppets from coast to coast were predicting all kinds of record-breaking performances. The radio-faced blabbermouth who interviewed me insisted the Lakers would zip through the regular season without suffering a single loss — 82-0! When I protested, he called me a "know-nothing" and pulled the plug.
As of Wednesday night, the Heat must go 62-5 to win the 70 games that were universally predicted as the team's fail-safe achievement.
***
Greg Oden deserves the sympathy and good wishes of basketball fans of all persuasions. However, despite having a few stellar performances, the truth is that Oden was never as good as he was supposed to be. He was clumsy with the ball and couldn't play defense without fouling. Portland's announcement that it plans to pick up Oden's option year for $8.8 million is well-intentioned but fiscally foolish.
For Oden to make a full recovery, he must lose 50 pounds and stay away from the weight room.
Perhaps even more chilling to Blazers fans is the state of Brandon Roy's arthritic knees. Indeed, this incurable condition (short of knee replacements) was the primary reason he dropped to No. 6 in the 2006 draft.
And with Oden out and Roy's playing time and effectiveness severely limited, the bloom is off the Rose Garden and the Blazers have become mediocre. How then to justify the top-tier salary paid to Nate McMillan?
RAVES
If Phil Jackson had no business commenting on the internal doings in Miami's front office, his expectation that Pat Riley will inevitably replace Erik Spoelstra was right on.
***
Keep an eye on the New Jersey Nets. Brook Lopez can't handle or defend, but he sure does know how to score. Devin Harris is learning how to run an offense. Kris Humphries has evolved into a valuable, rebound-gobbling role player. Travis Outlaw is a dynamic, if erratic scorer. Anthony Morrow can bury his jumpers and is avoiding bad shots. The Nets probably won't make the playoffs, but Avery Johnson has them competing on every play, making the extra pass, and playing under control.
***
Very few teams ever play at 100 percent of their capabilities, not even in the advanced rounds of the playoffs. And certainly not this early in the season.
That said, here are the current percentage-of-potential numbers of some of the best teams in the league:
San Antonio: 90 percent. Even with Tim Duncan's playing time and use being curtailed to keep him fresh for the long haul.
L.A. Lakers: 65%. Their interior defense is the best in the NBA and will get even better when Bynum returns. As they also will when Ron-Ron is finished enjoying his championship hangover.
Boston: 75 percent. Ray Allen's advancing age makes him erratic, especially in games against lesser opponents. The return of Kendrick Perkins won't be much of a help, since the radical knee surgery that he underwent requires a full year to fully heal.
New Orleans: 95 percent. It's inconceivable that these guys can play any better.
Miami: 65 percent. The whole is less than the sum of the Heat's parts. Erick Dampier will play bruising defense for 20 or so minutes until his foul clock runs out. But he doesn't provide the post-up presence that would enable Miami to play inside-out ball. However, with four on their roster, the Heat now lead the league in centers.
Orlando: 80 percent. J.J. Redick needs to find the range, and Vince Carter needs to be traded.
Dallas: 100 percent. Only because the Mavericks can't play any better than they've been playing.
Utah: 90 percent. They'll be even more potent when Jerry Sloan is finished tinkering with Al Jefferson's game.
***
There's a persistent rumor making the rounds that the NBA is going to produce feature-length movies. The proposed plan is to remake several classic and current films with members of the NBA family featured in starring roles.
Sure to receive rave reviews are the following:
• Kevin Durant starring in Shootout at the OK Corral
• Dwyane Wade in The King and I
• Dwight Howard in Waiting for Superman
• Zydrunas Ilgauskas in White Heat
• Greg Olden in Hereafter
• Matt Barnes in The Illustrated Man
• Pat Riley in The Godfather
• Charles Barkley in The Thing
• Eddy Curry in The Invisible Man
• Shane Battier, Ron Artest and Reggie Miller in The Good, the Bad, and the Ugly
---
---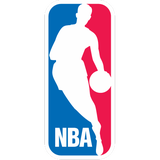 Get more from National Basketball Association
Follow your favorites to get information about games, news and more
---