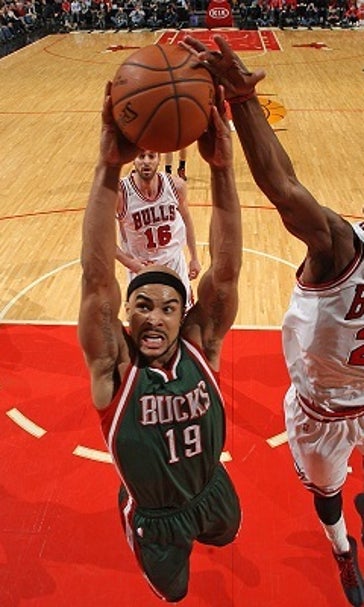 Eastern Conference playoff preview and predictions
April 16, 2015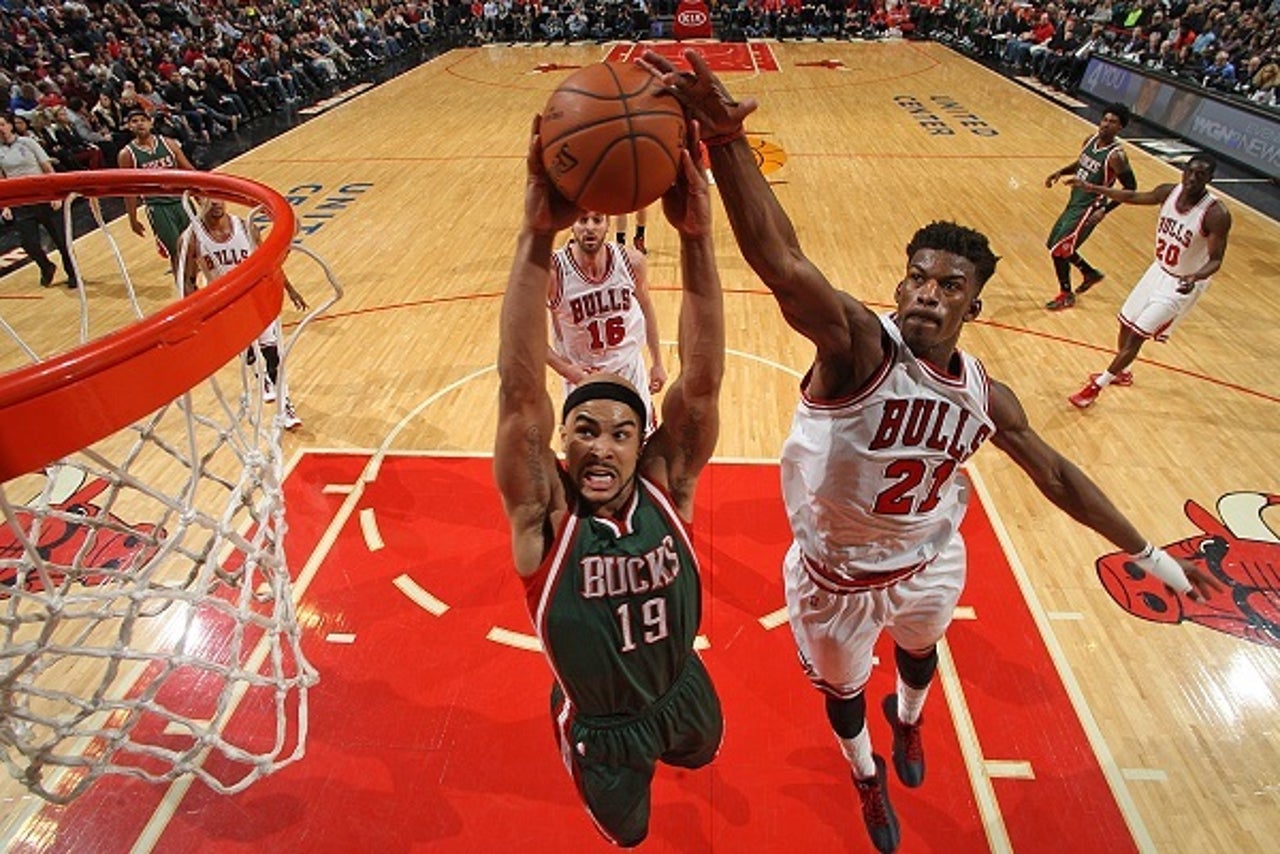 By David Kenyon
It's finally here. Yes, the NBA playoffs have arrived, and the 2015 edition should show itself as one of the most competitive, entertaining postseason campaigns in recent memory.
The Eastern Conference is admittedly the weaker side, but that doesn't mean it will be without exciting finishes, both of the single-game and series variety.
However, we're not just bragging about what the experts think. Like Kid Rock, Sportsnaut will back up the talk, too.
Plus, a preview wouldn't be complete without predictions. We'll let you know which teams should be favored to advance to the conference semifinals. So strap in, folks, and enjoy the ride.
No. 1 Atlanta Hawks vs. No. 8 Brooklyn Nets
Season Series: Atlanta 4-0
Dec. 5: Atlanta 98, Brooklyn 75
Jan. 28: Atlanta 113, Brooklyn 102
April 4: Atlanta 131, Brooklyn 99
April 8: Atlanta 114, Brooklyn 111
Key Matchup: Al Horford vs. Brook Lopez
Brook Lopez can change the tune of the series if he locks up Al Horford.
Behind Paul Millsap's first-ever All-Star appearance, the Hawks emerged as the No. 1 team in the East and earned home-court advantage before April arrived. However, the power forward will be battling through a sore shoulder, per Chris Vivlamore of the Atlanta Journal Constitution. As a result, if Millsap struggles and Brook Lopez can curtail Al Horford's effectiveness in the post, Atlanta won't be able to work inside-out, which is what makes the offense so dangerous.
The Hawks Will Win If…
…someone steps up when a featured player struggles. At one point, any of Jeff Teague, Kyle Korver, DeMarre Carroll, Millsap and Al Horford will trudge through a poor shooting night. But as the Hawks displayed all season, the offense doesn't depend on a single player. They didn't earn the nickname "Spurs East" for no reason.
The Nets Will Win If…
…Lopez dominates the interior, while Deron Williams and Joe Johnson contribute 20 points per night. Brooklyn will also need a strong bench performance from Thaddeus Young, Bojan Bogdanovic and Jarrett Jack to boost the team in a seven-game series.
Prediction: Atlanta Wins 4-0
Atlanta waltzes through the opening-round series with minimal problems. Williams can only carry an under-performing Brooklyn squad so far. Williams, Johnson and Lopez can help the Nets steal a game, perhaps at the Barclays Center. But the Hawks are simply just too powerful for Brooklyn to handle.
No. 2 Cleveland Cavaliers vs. No. 7 Boston Celtics
Season Series: Tied 2-2
Nov. 14: Cleveland 122, Boston 121
March 3: Cleveland 110, Boston 79
April 10: Boston 99, Cleveland 90
April 12: Boston 117, Cleveland 78
Key Matchup: Kyrie Irving vs. Boston Backcourt
Kyrie Irving can help Cleveland run away with its first-round series.
Evan Turner will be tasked with guarding LeBron James—which, good luck—but the Cavaliers' star presents a mismatch for everyone in the NBA other than Kawhi Leonard of the San Antonio Spurs. Boston must focus on shutting down Cleveland's complementary weapons, most notably Kyrie Irving. Between the tenacious defensive styling of Avery Bradley and quick-strike offense in Isaiah Thomas, the Celtics have the pieces to limit Irving. Containing him enough four times in order to pull a massive upset, however, will be the challenging part.
The Cavaliers Will Win If…
…LeBron leads the way, Irving avoids an opening-round slump and the frontcourt combination of Timofey Mozgov and Tristan Thompson doesn't have a complete meltdown. Cleveland's offense is dramatically more imposing than what a pesky Boston crew has to offer. And LeBron, well, he's been here before.
The Celtics Will Win If…
…Turner and Thomas consistently match LeBron and Kyrie's scoring output and efficiency, while the Celtics' bigs neutralize their opposition. The Cavaliers would then be forced to rely on J.R. Smith for an offensive boost—something the three-point specialist is capable of providing—but he's occasionally hindered by inconsistent stretches.
Prediction: Cleveland Wins 4-1
Boston finished the regular season strong, and its post-trade deadine surge to reach the postseason was absolutely impressive. It's that too many things need to fall the Celtics' way for the stars to align. Yes, Cleveland fell to Boston twice as the season concluded, but Irving didn't play in either contest, and LeBron sat the whole fourth quarter of the tight finish on April 10. The Cavaliers will advance in a hard-fought five games.
No. 3 Chicago Bulls vs. No. 6 Milwaukee Bucks
Season Series: Chicago 3-1
Nov. 5: Chicago 95, Milwaukee 86
Jan. 10: Chicago 95, Milwaukee 87
Feb. 23: Chicago 87, Milwaukee 71
April 1: Milwaukee 95, Chicago 91
Key Matchup: Jimmy Butler vs. Khris Middleton
After Jabari Parker sustained a season-ending ACL injury and Brandon Knight was traded to the Phoenix Suns, Khris Middleton asserted himself as Milwaukee's go-to scoring option. Since the turn of the calendar year, he netted 15.6 points per outing. Jimmy Butler, a 2013-14 NBA All-Defensive second-team honoree who averaged a career-best 20.0 points this season, will test Middleton on both ends of the court.
The Bulls Will Win If…
…Milwaukee's absurd amount of length doesn't inhibit Pau Gasol's production. Even if Derrick Rose or Butler struggle, Gasol has shown he's capable of shouldering the load. The power forward racked up 24.3 points and 13.3 rebounds during the four season meetings—just one example of Gasol's terrific campaign.
The Bucks Will Win If…
…Michael Carter-Williams eliminates Rose. The Bulls struggled when Rose was sidelined, but if he's on the court and missing shots, Chicago needs a serious brand of efficiency from the reserves. However, that puts an unfair amount of pressure on rookie Nikola Mirotic—who shot 30.3 percent and averaged just 7.8 points against Milwaukee—to pick up the slack.
Prediction: Chicago Wins 4-2
Although the Bucks sported the league's No. 2 defensive rating, the lack of offense will eventually doom Jason Kidd's team. But Milwaukee won't be eliminated without a serious fight. The Bulls will need six games to shake off Middleton, Carter-Williams and the Bucks.
No. 4 Toronto Raptors vs. No. 5 Washington Wizards
Season Series: Toronto 3-0
Nov. 7: Toronto 103, Washington 84
Jan. 31: Toronto 120, Washington 116 (OT)
Feb. 11: Toronto 95, Washington 93
Key Matchup: Kyle Lowry vs. John Wall
John Wall and Kyle Lowry will battle for a place in the second round.
Both teams depend on their point guard for offensive production and stout defense. Which player gains the upper hand should tell the story of the final result. John Wall and Kyle Lowry, a pair of NBA All-Stars, will lock horns in one of the first round's most intriguing individual matchups.
The Raptors Will Win If…
…they overcome Washington's stellar team defense, and DeMar DeRozan, Lowry, Lou Williams, Jonas Valanciunas, Terrence Ross and Greivis Vasquez certainly form a dangerous, versatile offensive unit. With that being said, the Raptors have been shredded on the opposite end recently, so they'll probably need to put together a few high-scoring outings.
The Wizards Will Win If…
…Wall cuts his losses and at least temporarily subtracts the jumper from his repertoire. Mid-range shots aren't falling for the Washington guard, yet he's continued to hoist the ill-fated attempts. The biggest problem is that Wall isn't utilizing his greatest asset, which is attacking the rim off the dribble. He can finish strong near the basket or set up teammates by drawing help-side defense and finding the open man.
Prediction: Toronto Wins 4-3
Can Wall flip the jumper switch to "off" within days? The likelihood of that happening is no. Consequently, Washington's best chance to earn series victory is by defending the mantra of "Defense Wins Championships." But if the Wizards can't score, even a good-not-great night from Toronto can be enough to win. Ever-so-slight advantage to the Raptors.
For a look at the other side of the bracket, check out Sportsnaut's Western Conference preview.
More from Sportsnaut:
---
---