National Basketball Association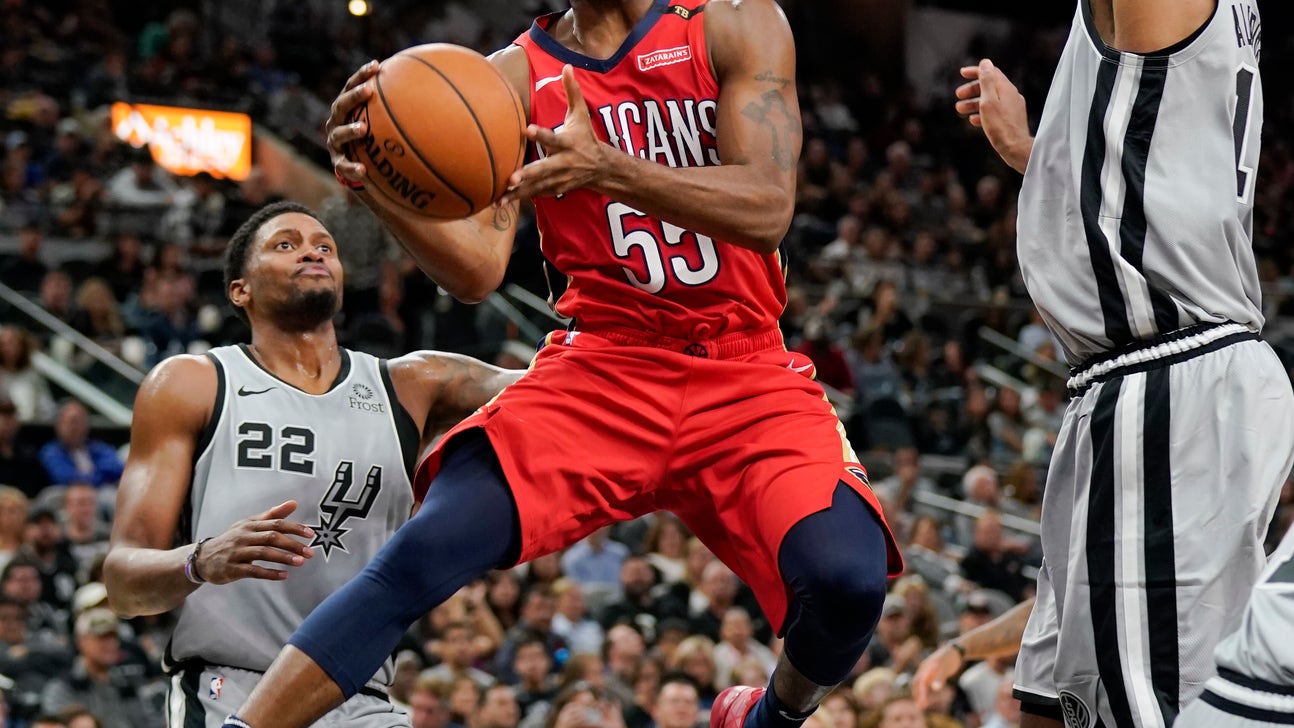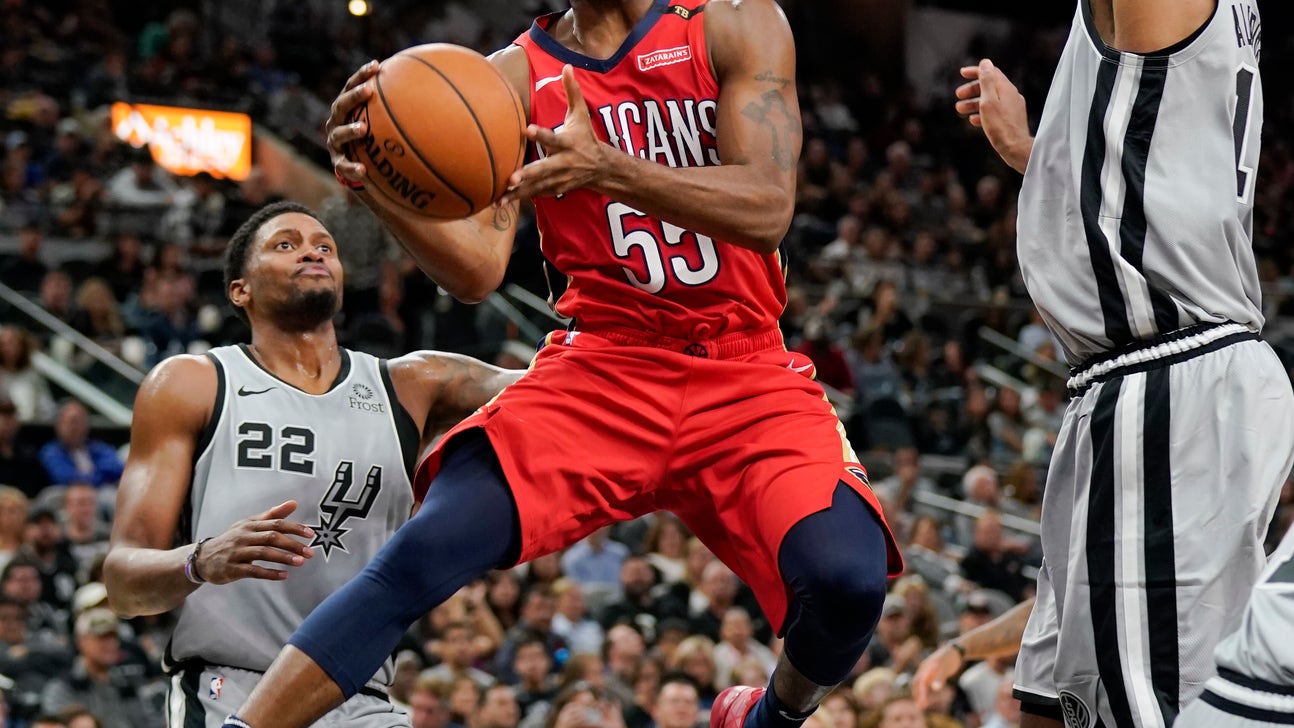 National Basketball Association
DeRozan, Aldridge lead Spurs to 109-95 win over Pelicans
Updated
Mar. 5, 2020 12:48 a.m. ET
SAN ANTONIO (AP) — The San Antonio Spurs were nearly flawless in their execution against New Orleans, and that only added to the consternation of Pelicans coach Alvin Gentry.
DeMar DeRozan had 26 points, LaMarcus Aldridge added 22 points and 12 rebounds and the Spurs defeated New Orleans 109-95 Saturday, handing the Pelicans their fifth straight loss.
New Orleans has lost all five by double digits after opening the season with four straight wins.
Gentry could be heard yelling at his team in their locker room following the game.
"We're trying to hit grand slams when all we need to do is hit singles," Gentry said. "We need to just move the basketball and let the game come to us and stop trying to force the issue. We've done that the last few games. We have to get back to being who we are, that's a team that moves the basketball that makes elementary simple plays and execute. That's the way you win games in the league, that's exactly what they just did."
San Antonio had nine turnovers, including five in the fourth quarter when the outcome was essentially decided.
Dante Cunningham had a season-high 15 points and Patty Mills had 15 points, seven rebounds and seven assists as San Antonio won its fourth straight.
Jrue Holiday had 29 points and Anthony Davis had 17 points and eight rebounds to lead the Pelicans. Davis returned after missing Thursday's game with a sprained right elbow.
San Antonio held New Orleans to 17 points in the opening period and 39 points in the first half, season lows for each team. The Spurs became the first team to hold the Pelicans below 100 points this season.
"(The team's defense is) coming along, you know, we just preach consistency," DeRozan said. "The coaching staff and Pop stay on us every day about the same thing. We keep in mind every time we go out there to be better defensively and its showing."
After trailing 15-8, the Spurs moved out to a two-point lead on a 11-2 run sparked by Cunningham diving on the floor defensively for a loose ball.
"That's why I guess I got moved into the lineup," Cunningham said. "That's what he (Spurs coach Gregg Popovich) wants out of me. That's my thing, I guess. So, if coach wants me to set the tone, I have the set the tone, I have to give that energy and be ready to give it every night."
San Antonio's bench continued to control the play, outscoring New Orleans 33-13, including 14 points by Marco Belinelli.
The Pelicans finished with 16 turnovers and shot 17 for 30 from the line.
"We're not playing defense, we're not guarding anybody," Davis said. "We're making the game harder on ourselves. It shouldn't be this hard to score buckets and so easy for them on the other end."
TIP-INS
Pelicans: New Orleans has been outscored by an average of 14.6 points in their five-game skid. . Davis grabbed his left knee in pain after colliding with Cunningham for a loose ball with 6 minutes remaining but quickly smiled and rose after the initial burst of pain. . The Pelicans scored 17 points in the first quarter and 39 points in the first half, both season lows. Their previous season low for a quarter was 18 points in the second against Utah on Oct. 27 and 24 in the opening period against Denver on Oct. 29. New Orleans' previous low for the first half was 45 points against Denver on Oct. 29.
Spurs: DeRozan has scored at least 25 points in seven of the team's first eight games this season. The only other San Antonio player to do so was George Gervin in 1978-79. . The Spurs are 44-17 against the Hornets/Pelicans since they relocated to New Orleans in 2003. It's the most victories against the city's second NBA franchise by any team. . Cunningham had scored 20 points total in the team's first seven games. His previous high was four points, which he scored in the team's previous three games.
WELCOME BACK
Retired Spurs guard Manu Ginobili received a thunderous ovation when he appeared on the video screens at the AT&T Center late in the game. It was Ginobili's first game as a spectator since retiring from the Spurs in July.
WELCOME ADDITION
Cunningham started his fifth game, which is probably five more starts than the Spurs expected when they signed him late in the offseason.
The 6-foot-8 forward has given San Antonio a needed boost defensively.
"Dante has been not exactly a surprise, but we didn't expect him to be playing all these minutes and he's taking advantage of the opportunity," Popovich said. "I think he's been really good for us. He sets the tone defensively."
UP NEXT
Pelicans: At Oklahoma City on Monday night.
Spurs: Host Orlando on Sunday night.
---
---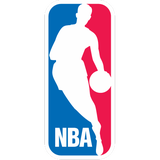 Get more from National Basketball Association
Follow your favorites to get information about games, news and more
---