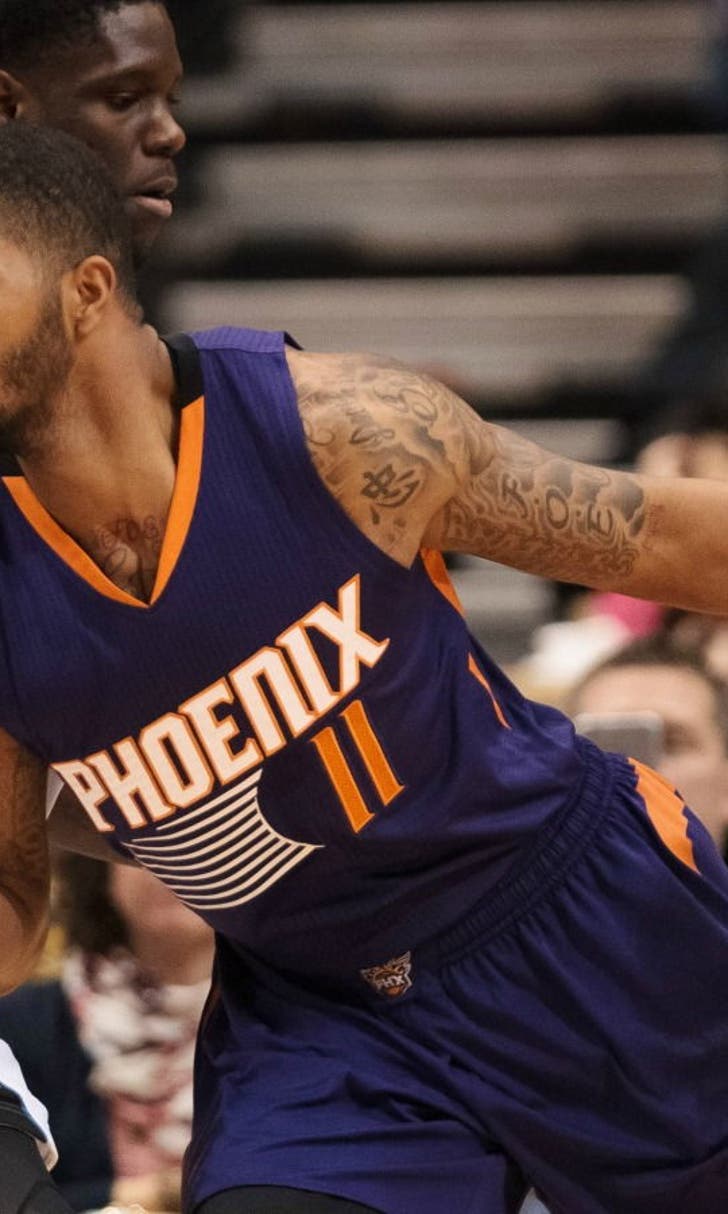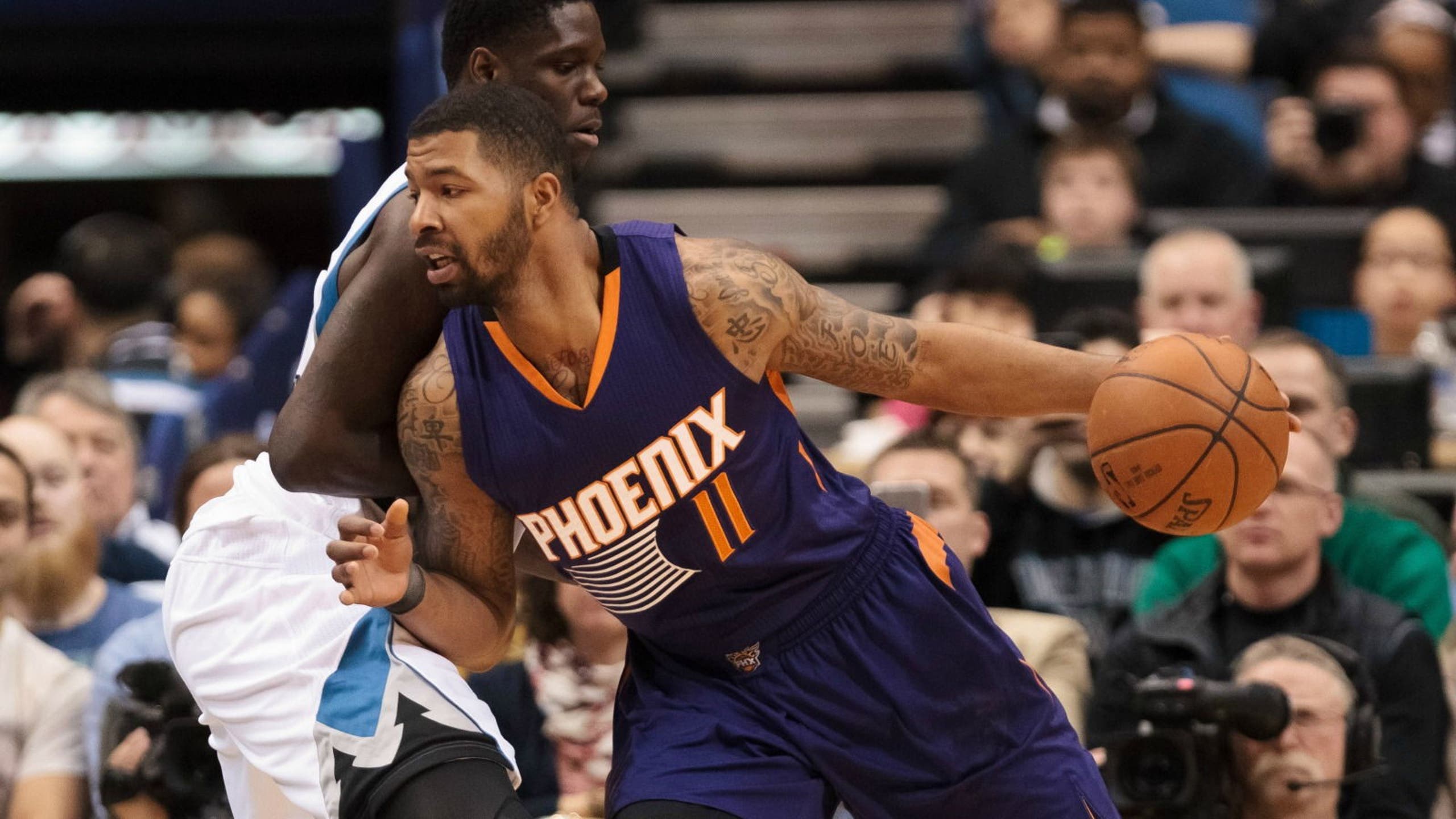 Three Burning Fantasy Basketball Questions (Feb. 3)
BY foxsports • February 3, 2016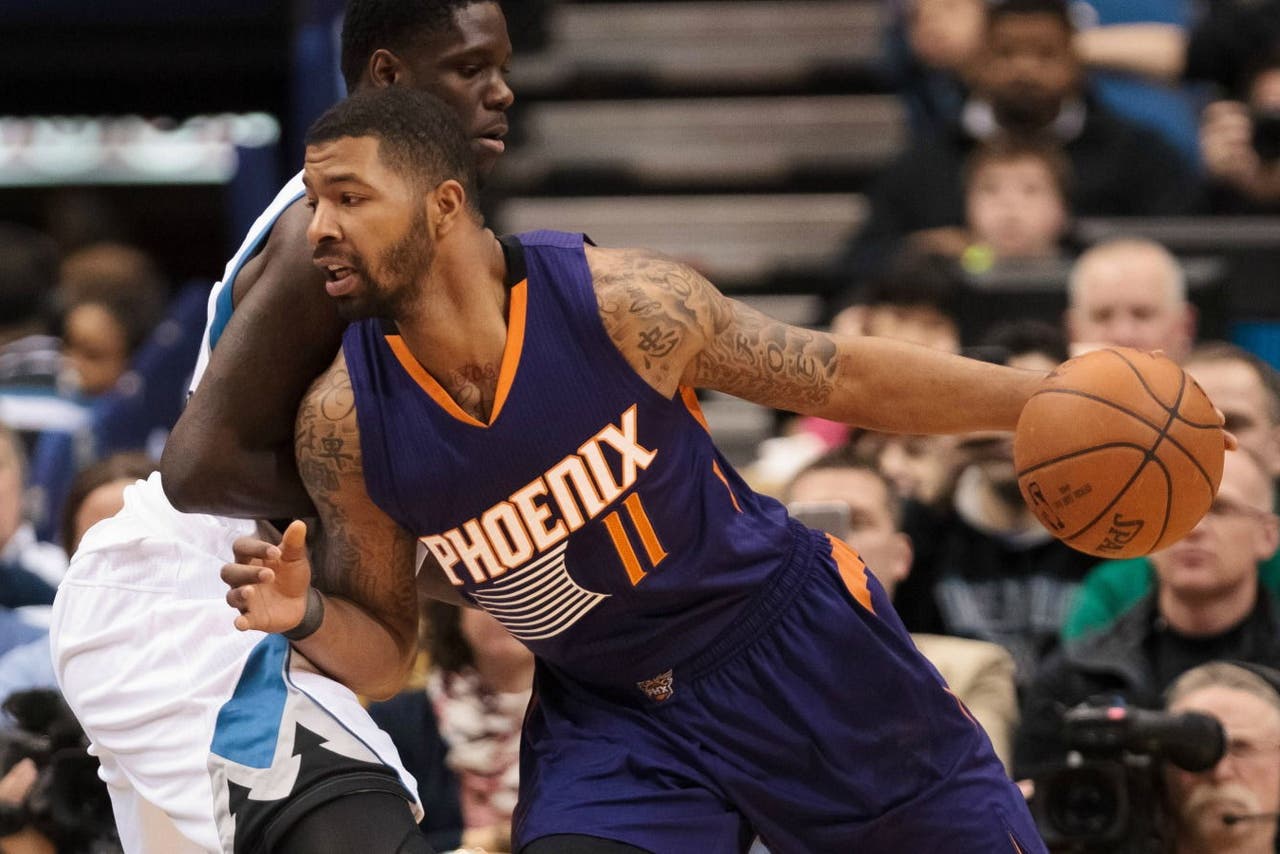 Every week, D.J. Foster will tackle three burning questions in the Fantasy Basketball world. Topics for today: Markieff Morris rises from the ashes, Denver becomes relevant once again and punting strategies in DFS.
1. Are you buying or selling Markieff Morris? 
Buying! Buy, buy, buy. Morris has basically been fantasy poison with his sub-40 percent shooting, but things are about to turn around. Morris was only getting 23 minutes a night under Jeff Hornacek, and between the towel throwing incident, the public spats and the benchings, it's clear Morris and Hornacek didn't exactly see eye-to-eye.
With Hornacek out, Morris has a chance to revive his 2015-16 season and get back to the kind of numbers that made him a valuable contributor last year. Interim head coach Earl Watson has made it clear that he supports Morris and believes in him, and Morris showed that he's ready to take over as Phoenix's top option offensively after posting a 30-11-6 line in Watson's first game as coach.
Every game won't be that good, but with the Suns completely banged up, Morris is going to have a major scoring role going forward. The efficiency might not always be there, but if you're in need of counting stats, go snatch him off the waiver wire immediately.
2. Is Denver a fantasy gold mine now?
It's starting to look that way. Due to injuries, the Nuggets have had to rotate between players all year long and haven't really been able to let too many guys become established contributors. With the All-Star break approaching, however, we now have a pretty good idea of who will be fantasy-relevant the rest of the way.
Let's start in the backcourt. Emmanuel Mudiay may have sunk your fantasy team in the first few weeks, but it's time to give him another look. In his last 10 games, Mudiay is averaging about 13 points and 6 assists, and most importantly, he's shooting over 40 percent during that timeframe. He'll still hurt you in that category and with turnovers, but if you're desperate for assists or play in a points league, keep him on your radar.
His backcourt partner is more intriguing for roto players. Gary Harris has become a sneaky source of steals and threes (1.5 STL and 3PM per game in January) with great percentages across the board. His playing time has been pretty consistent, and while he isn't a world-beater, he won't hurt you anywhere, either. On weeks where the Nuggets play four times, I would have no problem throwing Harris in my lineup.
The Nuggets used to be all Danilo Gallinari with some Kenneth Faried splashed in, but that isn't the case. Arguably the best fantasy asset moving forward is rookie big man Nikola Jokic, who has put up some monster efforts as of late. Over his last ten games, Jokic is averaging 13.5 PPG, 7 RPG, 3 APG and 1.8 SPG. That's some great multi-category production, and when you remember Jokic is shooting 54.8 percent this year with a solid free throw percentage, you start to understand his appeal. 
Jokic's passing might be the most exciting element of his game. He has great vision, and it's always nice when your big men pinch in with assists. With Jusuf Nurkic sliding into a backup role as he gets back in game shape, Jokic should be safe and could quietly provide top-10 center production from here on out.
3. How do you pick your punt plays in DFS?
When I play daily fantasy, I'll rarely have a lineup that doesn't have at least one punt play. Usually I go with a "studs and duds" approach, and it's the one I've had the most success with.
It's a risky strategy, but it's a necessary one in larger tournaments. You need players who are under-owned to perform, and you need a few guys with 60+ point ceilings. 
Picking the right punt is never easy, but here are a few things I look at when making my selection:
Positional scarcity: Are there multiple strong options at that position, or are there only a few viable choices? I don't want to punt at a position where I love multiple guys. More often than not, my punts are wing players, as I find the depth at SG/SF to be worse than PG/PF/C most nights. 
Game logs: So you have a low-priced player lined up for more playing time due to an injury. Great! There's still more work to do, though. How many minutes did the punt pick up in the starter's absence last time he missed a game? Has he had good games in that situation in the past? Cross-referencing those game logs, especially for a player that misses a lot of time (like Dwight Howard) can give you a better sense of what to expect. 
Over/Under totals: I hate picking a punt play from a game with a low/under over point total. I'd much prefer the exposure to the high-scoring, fast-paced game and hope that the extra possessions pay off. This isn't the first deciding factor, but it's worth monitoring. 
Going small: Some of the best values you can find is a backup forward who may have to function as a smallball 4 against teams that are notorious for playing small. Game logs will help here, but keep the opposing team's lineup in mind as well. 
Garbage time: It doesn't always work out, but it can pay to pick a bench player on a team that's favored by 14 or 15 points. Chances are they'll play the whole fourth quarter in addition to their regular rotation minutes, which can make all the difference from a 15 points night to a 25 point night.  
---
---