Spurs' Ginobili: Duncan and I need time to decide if we'll retire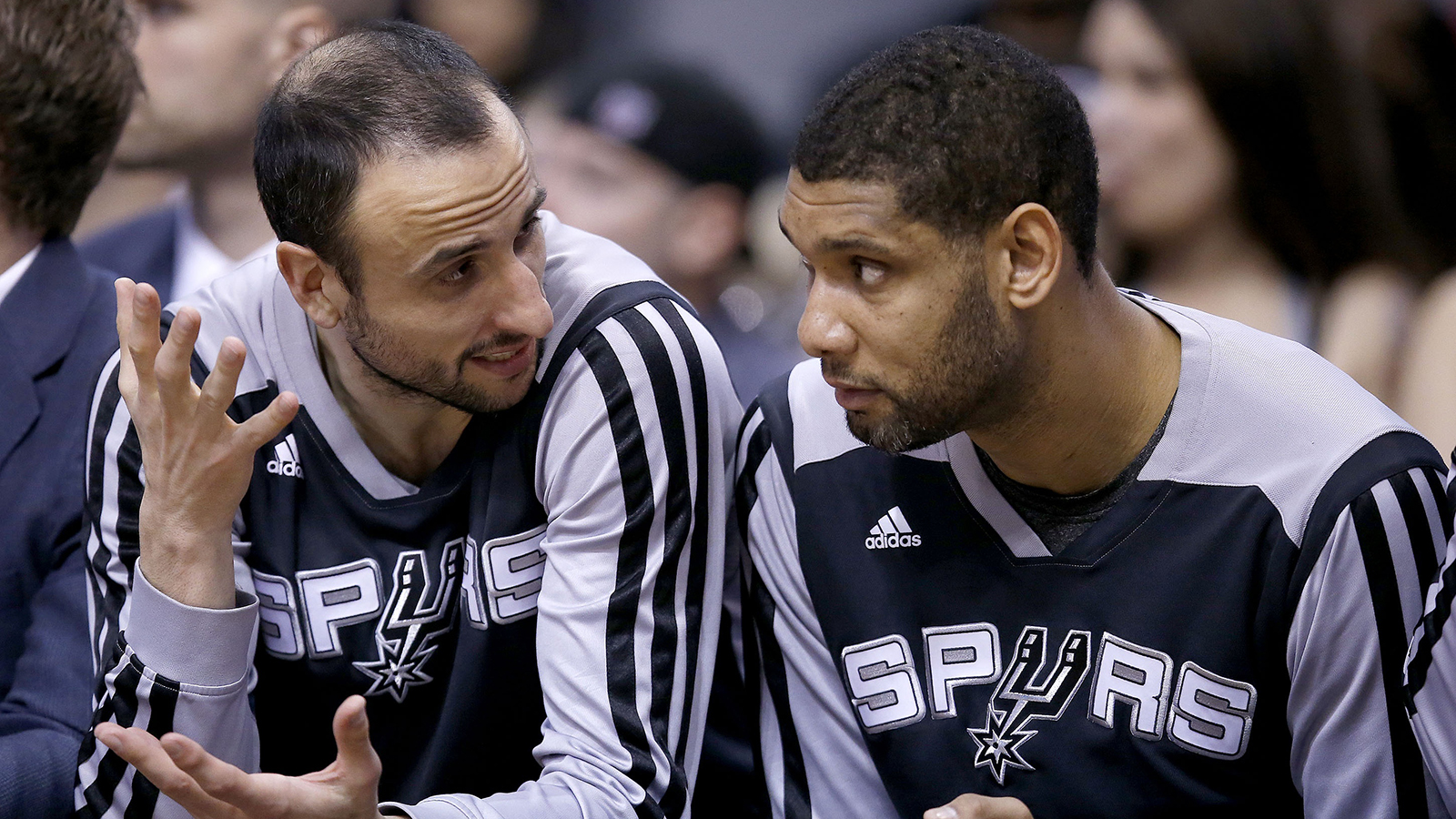 Eventually the San Antonio Spurs' Big Three era will come to an end, but Manu Ginobili doesn't know yet if that time will be now or later.
In a column for La Nacion, the 37-year-old guard wrote in Spanish about his feelings of disappointment after losing in the first-round of the NBA Playoffs.
"The first 48 hours are usually tough. Then you start to digest what happened and come to peace with it."
Ginobili is now debating on whether to return for a 14th season with the Spurs or retire.
"I'll calmly try to figure out what to do because this is not a decision I want to rush. I don't feel like there is a right decision, no matter what I choose. You never know if you made the right one."
"Sometimes I say to myself "how can I think about not playing anymore?" Others times I don't even want to see a basketball. I'm going to wait a month and see how I feel."
He goes on to write that the Spurs have said they want him back and that he's been discussing with Tim Duncan about both of their futures.
"Tim and I talked and it feels like we agree that we want to wait a little. We need time to see what happens, how we feel, how our families feel. Our bodies are not what they once were, though in his case, you really can't tell."
Ginobili has spent his entire NBA career in San Antonio, winning four NBA championships playing alongside Duncan and Tony Parker.
Follow me on Twitter @LouisOjedaJr.
MORE FROM FOX SPORTS SOUTHWEST:
– GALLERY: Cowboys Cheerleaders Auditions
– Ranking NFL quarterback salaries
– Oldest player on every NBA team
– College football's highest paid coaches in 2014