Monster Baylor DE an Internet sensation after Cotton Bowl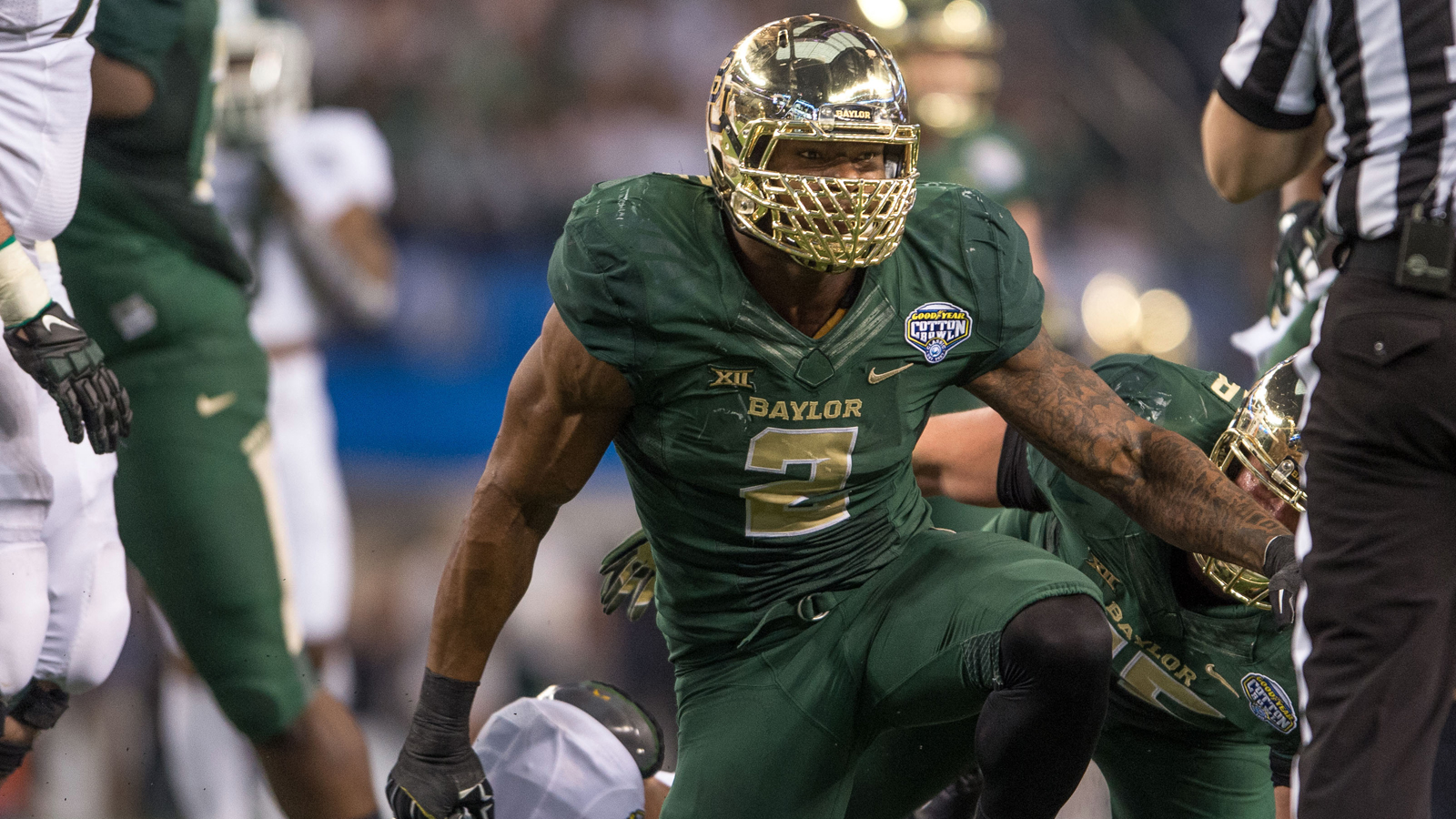 Baylor defensive end Shawn Oakman is a monster.
If you don't know who the 6-foot-9, 280-pounder is, just look him up on Twitter.
After the cameras caught him on the big screen at AT&T Stadium during the Goodyear Cotton Bowl on Thursday, Oakman and his imposing size became a social media sensation.
Here's just a sample of what's being said:
Howie mandel: Shawn Oakman, deal or no deal? Shawn Oakman: I'll take the million Howie: thanks for playing Shawn pic.twitter.com/1PbFpwYiKn

— Shawn Oakman (@YesMrOakmanSir) January 2, 2015
Friend: Hey Shawn you met my new girlfriend. Oakman: You mean my new girlfriend. Friend: You guys so cute together pic.twitter.com/31JOgB0gbU

— Shawn Oakman (@YesMrOakmanSir) January 2, 2015
Redd: My grandma gave me that chain Shawn Oakman: No she didnt Redd: True, You can keep it pic.twitter.com/ACRF2RPXsp

— Shawn Oakman (@ltsshawnoakman) January 2, 2015
Police Officer: Sir have you been drinking tonight Shawn Oakman: All night, is there a problem Officer: Nah fam pic.twitter.com/oR5JsFilwv

— Shawn Oakman (@ltsshawnoakman) January 2, 2015
Draft day Roger Goodell: Shawn Oakman to Jacksonville Oakman: I'm going to the Patriots Goodell: oh yea my b pic.twitter.com/0T8B0hnWle

— Shawn Oakman (@ShawnOakmann2) January 2, 2015
MORE FROM FOX SPORTS SOUTHWEST:
– Highest paid coaches in college football
– Ranking NFL quarterback salaries
– Oldest player on every NBA team