Details of the conditions Josh Brent must meet to play again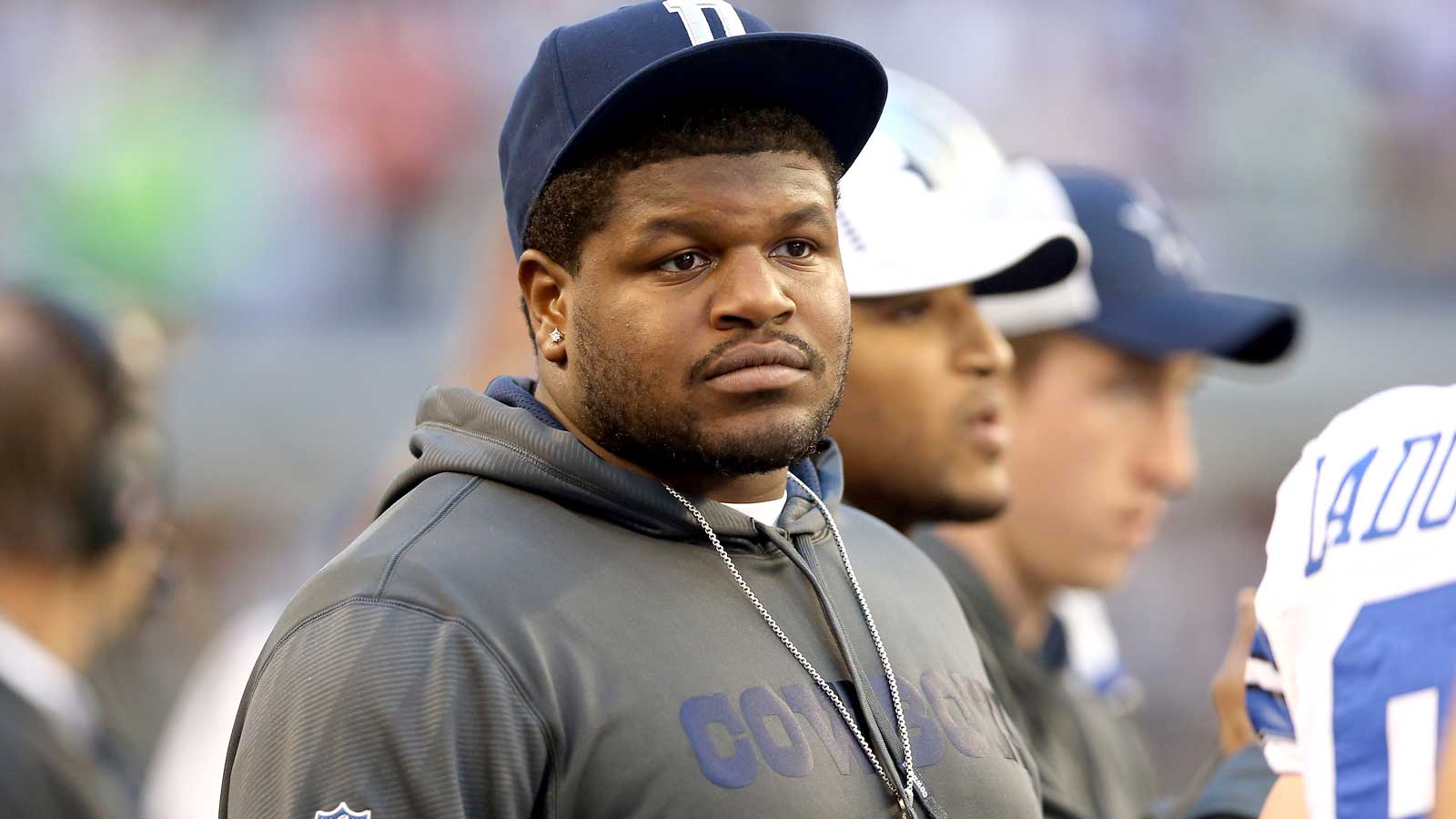 Dallas Cowboys linemen Josh Brent received a 10-game suspension from the NFL on Tuesday for his drunk-driving manslaughter conviction, an incident that caused the death of teammate Jerry Brown in December of 2012.
According to a statement from the NFL, Brent has five days to appeal the decision, which places a number of conditions before he can return in Week 11 of the upcoming season.
The Cowboys have a bye on Week 11 – the week following the team's trip to London to play Jacksonville on Nov. 9. Thus, the first game Brent would be eligible to play in is the Week 12 game at the New York Giants on Nov. 23. He would be able to play in the Cowboys' final six games.
If he complies with the conditions, he can attend team meetings starting in Week 7 and begin practicing with the team in Week 9.
If Brent is fully reinstated for Week 11, he will have missed 30 games since the one-car accident that killed Brown.
The conditions Brent must meet for reinstatement, per the NFL statement:
• Suspension without pay for the first 10 weeks of the 2014 regular season.
• During the first 6 weeks, he is not permitted to visit the club facility or participate in any team activities except to meet with his clinician or the club's player engagement director.
• Beginning week 7, he will be permitted to attend team meetings and do individual workouts and conditioning. He will not be permitted to practice, travel with the team or attend games.
• Beginning week 9, he will be permitted to engage in all team activities except he may not travel with the team or participate in games.
• He must fully comply with any evaluation, treatment or counseling required by medical or other professionals assigned to him.
• He must fully comply with the requirements set forth by the courts regarding his probation, testing, and monitoring.
• He must have no further adverse involvement with law enforcement.
• Any prohibited alcohol-related conduct will likely result in an immediate suspension and potential banishment from the NFL.
If Brent complies with the conditions for reinstatement and receives a favorable evaluation from the NFL's substance abuse program advisors, he will be considered for full reinstatement after Week 1, and following an additional report and recommendation from the league's substance abuse program advisors, he will considered for full reinstatement to return to play following week 10.
Follow Keith Whitmire on Twitter: @Keith_Whitmire