Callahan amazed by Cowboys rookie Zack Martin's progress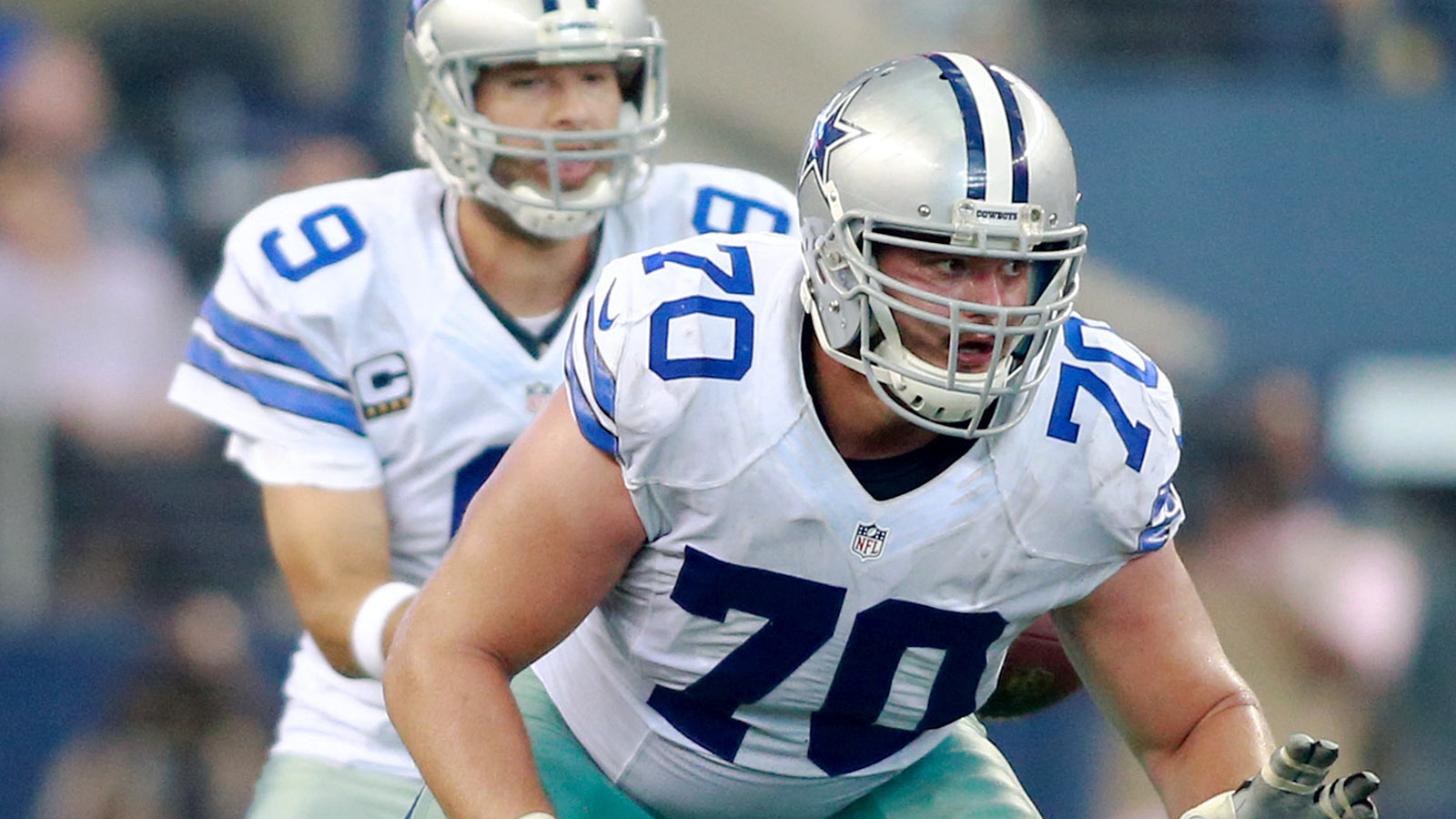 Bill Callahan has coached his fair share of talented offensive linemen, so his opinion on the position is worth taking into account.
Asked about his most recent protégé, Zack Martin, who has collected Pro Bowl and All-Pro honors in the past two weeks, Callahan couldn't have been more emphatic in his praise.
"Never have — never seen anything like it," Callahan said on Thursday. "To his credit, he has really done a terrific job, the players around him have really helped him, but he has embraced the role coming out of college, being a left tackle in college, of being put inside and then flipping inside from left to right."
Martin was one of just two rookies named to the Pro Bowl when the NFL all-stars were announced on Dec. 23. A week later he earned even greater honors when he became the only rookie named to the All-Pro team — signifying him as one of the game's top two guards.
"Going against the different types of players he's played against and enduring all the different types of injuries he's had and played through? To his credit, he's done a remarkable job," Callahan said. "I haven't seen a guy step into this league — that I've had, personally — and accomplished what he's done in such a short period of time."
It's ironic that, heading into a critical playoff game against Green Bay, Martin is the more establish starter on the right side of the Cowboys' offensive line. In all likelihood, Doug Free's ankle injury will keep him out of the starting lineup at Lambeau Field, which means Jermey Parnell will make his seventh start of the season.
To hear it from Callahan, though, that isn't nearly the setback you'd think it is for Dallas' offensive front.
"I think, across the league, he could start for any other team at right tackle — he's that talented. We're really fortunate to be a little bit deep at tackle, so that's a good thing for us," he said.
The pair will have their work cut out for them on Sunday, as they cope with a Packers pass rush that includes the likes of Julius Peppers and Clay Matthews.
MORE FROM FOX SPORTS SOUTHWEST:
– Highest paid coaches in college football
– Ranking NFL quarterback salaries
– Oldest player on every NBA team