Anthony Morrow's 3-point shooting just what Thunder needed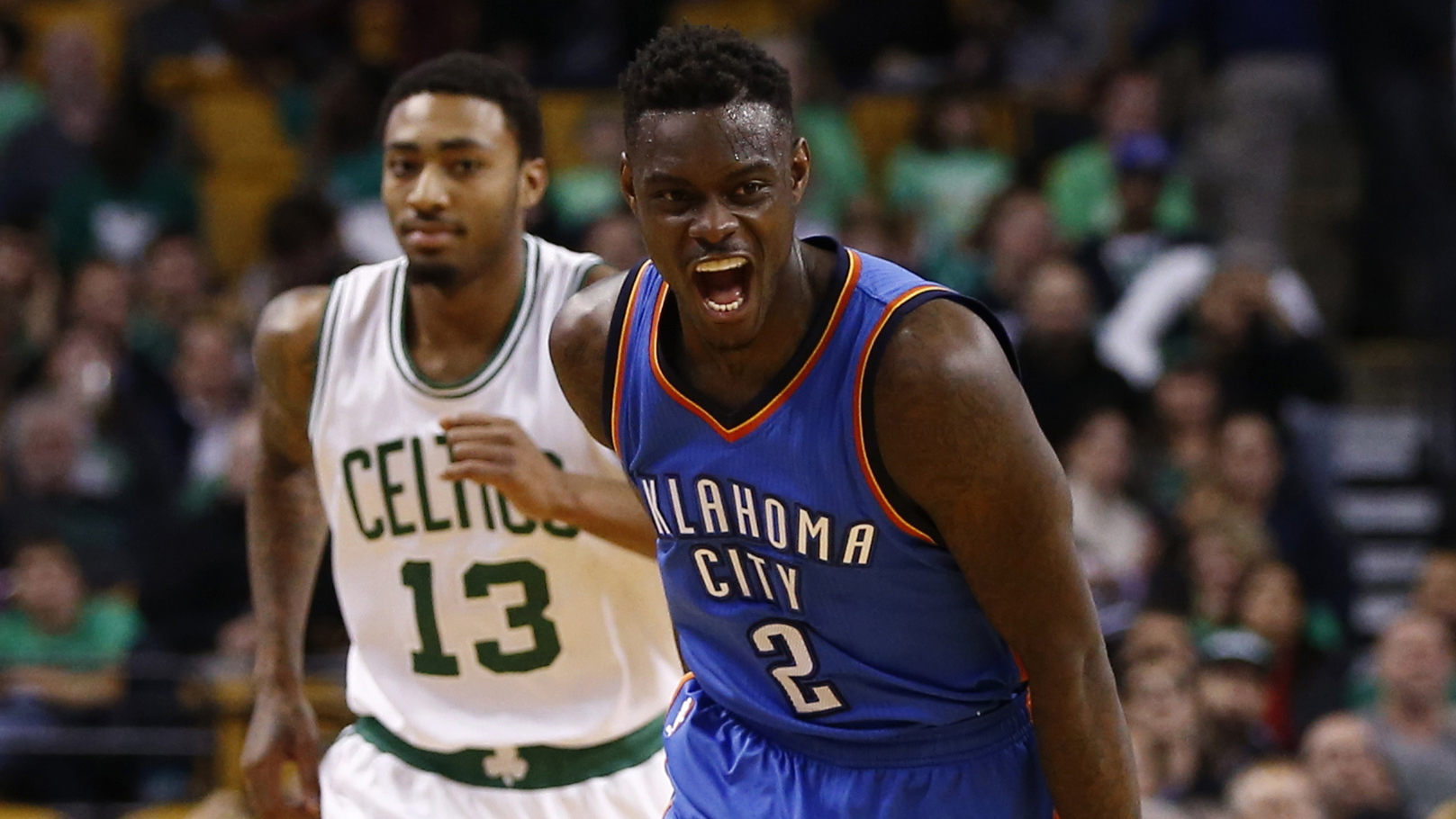 A remarkable video showing Anthony Morrow out beyond the 3-point arc jumping up and down, over and over, his arms waving furiously, made the Internet rounds earlier in the week after Oklahoma City stumbled its way out of another win, this time at Dallas.
Morrow, the man the Thunder signed specifically to be the sniper they've never had, was open and literally begging for the ball so he could take the shot he was hired to make.
"I heard it a lot before I signed and then when I signed," Morrow said, "that I'll be open."
But the ball never came to him in the final frantic possessions in another tight game that again did not include the reigning MVP and scoring champ Kevin Durant.
But now Durant is back from his second injury of the season. The Thunder are finally at full strength and it should finally allow for the 6-foot-5 Morrow, and his teammates, to settle into more familiar roles and rotations that will allow him to spread the floor, often playing alongside Durant and Russell Westbrook, and to fire at will.
As long as someone will pass him the ball.
"A guy like Anthony is going to look really good when we're really executing and passing the ball, and he's getting a lot of open shots," Thunder forward Nick Collison said. "We've been pretty good this year, but to really get the thing flowing and playing how we want to play, I think he'll be even better when we're really executing like we're capable."
Morrow, 29, is a career journeyman, having suited up for Golden State, New Jersey, Atlanta, Dallas and New Orleans before signing a three-year, $10 million pact this summer to play for Oklahoma City.
It seems the perfect fit for a largely one-dimensional player such as Morrow. He brings the one dimension the Thunder have sorely lacked in these years as Western Conference contenders and tried to fill last last season with Caron Butler. In today's NBA, the 3-point shot is crucially important. Morrow's quick-release, high-arcing jumper will force defenses to be mindful of the perimeter when already trying to deal with Durant and Westbrook.
Imagine the defensive quandary if closing a game against Westbrook, Morrow, Reggie Jackson, Durant and Serge Ibaka.
The Thunder have played just 10 games with both Durant and Westbrook in the lineup. In the first nine, Morrow shot 41.7 percent from beyond the arc. In Wednesday's overtime win over the Suns, Morrow was open and he shot, he just didn't connect, going 1-for-6 from 3-point range. But he still produced 11 points in a key game for playoff position by going to the free throw line nine times.
"It's unbelievable, man," Morrow said. "Offensively, you can do so many things, a lot of different lineups; just me really seeing how teams key in on those two guys, especially in transition, how much I was open and how much I will be open. I haven't been that open in a long time than when I actually got on the court with those guys."
They'll get back at it tonight at home in another tough matchup against the Washington Wizards, who come in with a day's rest after a back-to-back of winning in Houston and getting blasted in Dallas.
Tonight will be the Thunder's fourth opportunity in little more than two weeks to reach .500 for the first time this season. At 16-17, they remain in quick-strike range of mostly stagnant ninth-place New Orleans (16-16) and erratic eighth-place Phoenix (18-16).
Morrow's own introduction to the Thunder lineup was delayed six games because of a sprained knee ligament. In 26 games, he's averaged 10.3 ppg — his highest mark since the 2011-12 season — on 40.0 percent 3-point shooting. More than half of his shot attempts come from beyond the arc, and that's likely to increase playing with a fully functional Thunder lineup.
OKC has been a better a more efficient team at both ends with Morrow on the floor. It's interesting to note that the Thunder's defense averages six points better per 100 possessions with Morrow on the floor.
That factor just might be an added bonus. The Thunder has been an elite defensive team for several seasons now. They signed Morrow to spread the floor and splash 3s.
"He's obviously been a big addition with his 3-point accuracy, especially in the corners," Thunder coach Scott Brooks said. "[With] K.D., we have another guy that attracts attention on pick- and-roll coverage, and K.D. is a great passer. Anthony will definitely get opportunities to make shots because of K.D.'s ability to pass and Russell's ability to pass and hit open players."