Vance McDonald peaking before Free-Agency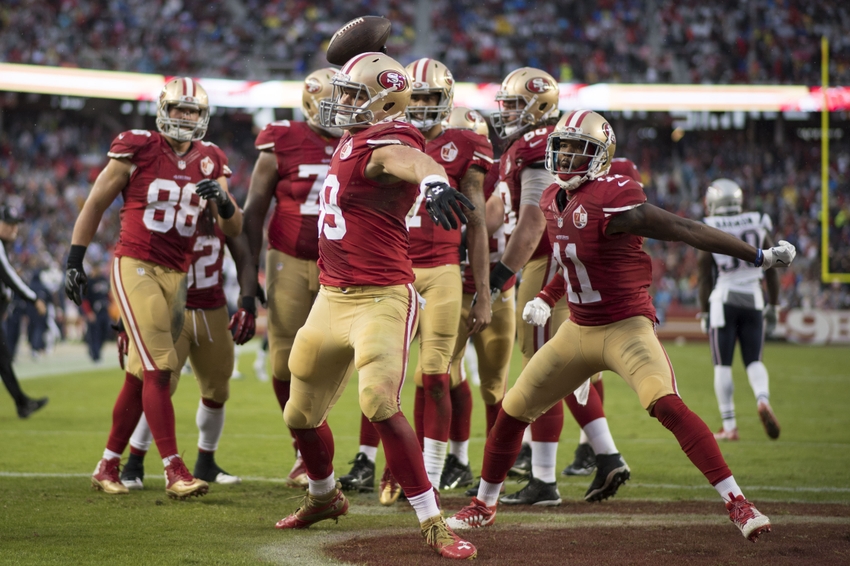 Vance McDonald has played his best season to-date this year, just in time for a potential free-agency pay day.
Vance McDonald has gone through his ups and downs as a tight end with the San Francisco 49ers. The fourth year pro out of Rice has battled drops and criticism throughout his career. This season, however, he has seemingly come out of his shell. And just in time, too.
Per Matt Barrows of the Sacramento Bee, offensive coordinator Curtis Modkins had the following praise for the 49ers top tight end:
"I think Vance is a tough matchup athletically for guys that are covering him. I think he's a tough matchup when they play zones because of his athleticism. He can run. For that position, I think Vance can really run and he's proven that with some of the explosive plays that he's made. So we look for that to continue. We need it to."
Now, McDonald is certainly no Vernon Davis (back when VD was in his prime). Yet he still has been a crucial asset for the 49ers otherwise anemic offense this season.
And it's not just catching passes, it's making big plays too. The only NFL tight end averaging more yards per catch than McDonald is the Great Gronk, Rob Gronkowski, out of New England.
That's some pretty good company.
And it could turn into a pretty good pay day too. The 49ers will have tons of cap room this offseason, so can afford to pay McDonald. But if McDonald wants to pursue a championship, his eyes may easily turn elsewhere.
Will McDonald stay with San Francisco? Only time will tell. What does appear to be certain is that he will be quite a bit richer, wherever he lands.
This article originally appeared on