Seahawks vs 49ers, 3 burning questions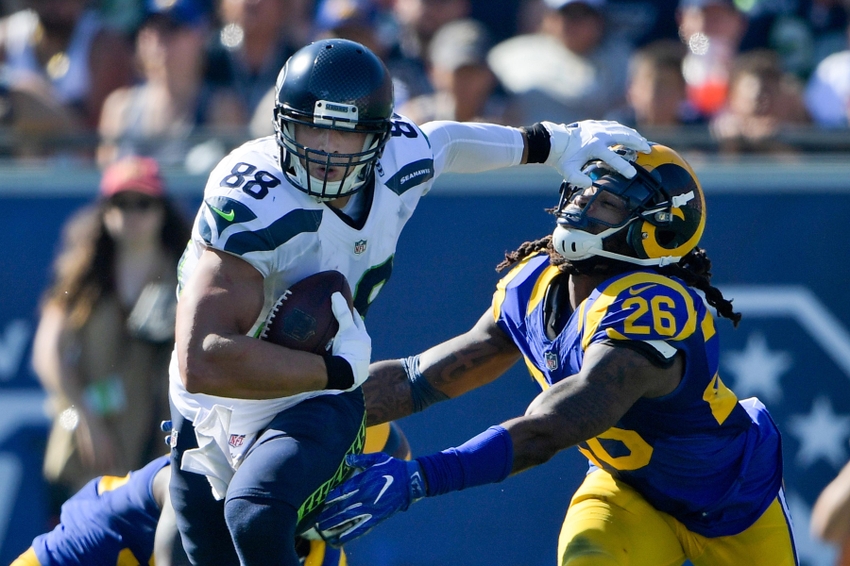 It's that time of the week again when we ask our 3 burning questions about this Sunday's game between the Seahawks and the San Francisco 49ers.
Here we go again. Another week where we're looking at an opponent that by all rights we should beat. Yet, are any of us feeling overly confident after the teams performance the first two games?
So let's jump right into it. Here are this week's 3 burning questions as the Hawks prepare to host San Francisco at CenturyLink Field:
1: WILL THE OFFENSE TAKE A STEP FORWARD? (PLEASE?!)
Russell Wilson says his ankle was worse than he let on last week, and that he's feeling much better as he prepares for this Sunday. But is he healthy enough for Darrell Bevell to go back to the read-option plays? Not having that threat allowed the Rams to really tee off on Wilson without the possibility of the dual-threat rushing attack.
Obviously, the play of the offensive line will once again be a focus here as well, and really, couldn't they be one of the burning questions each and every week this season? It's possible. Rookie stud RG Germain Ifedi isn't back from his sprained ankle yet, so we can look forward to another game of J'Marcus Webb in his spot. The 49ers don't have the speed rushers that Miami and LA possess, but rather the strength of their front is the size and athleticsm they get from 2nd year player Arik Armstead (6'7″ 292) and rookie DeForest Buckner (6'7″ 300!). This may be a slightly better matchup for the Sehawks O-line, although San Francisco's front played a great game against the Rams opening weekend.
We likely won't see Thomas Rawls, who hasn't practiced all week, so it may be up to rookie CJ Prosise and his broken hand to compliment Christine Michael, who figures to be the feature back against the 49ers.
Despite the injuries, this unit needs to take a step forward, sustain some drives, and score touchdowns.
2: WILL JIMMY GRAHAM BE MORE INVOLVED?
Piggy-backing on Burning Question #1, more specifically this is a huge question mark. Clearly, he's healthy again, as he played over 50 snaps last week. The team still insists on using him as a blocker way too much, and there are still times when he's wide open but Wilson doesn't go to him. Russ will no doubt be tasked this week with getting the ball out quicker, before the pass rush can get to him. Who better to throw it to than Graham, since he doesn't have to be wide open to make the play?
With Doug Baldwin and Tyler Lockett both playing banged-up, Graham's involvement in the offense would be a much-needed boost for the unit as a whole, on Sunday and for the rest of the season.
Yesterday, Keith and I debated the Graham issue, with me asking if the team should consider trading him if they refuse to use him properly, and Keith advocating patience. This weekend's game could tilt the issue more obviously in one of those positions or the other.
3: CAN THE 49ERS SCORE ON THE SEAHAWKS DEFENSE ANYWAY?
Questions #1 and #2 could be rendered moot points if the Seattle defense continues playing as they have the first two weeks. They're stopping the run, putting pressure on the quarterback, and seemingly making a play in the secondary on every ball that's thrown.
The Hawks are first in the league in yards and points allowed through this week, after leading the NFL in scoring defense for three straight years. This unit seems as good as ever. With Blaine Gabbert running Chip Kelly's offense, and the 49ers still without any significant threats at receiver, it appears doubtful that the San Francisco offense will be able to put that many points on the board in front of the home crowd.
Then again, the Rams only had to score 9 last week to win, making the first two burning questions this week the most paramount.
This article originally appeared on