Seahawks have a depth problem at DT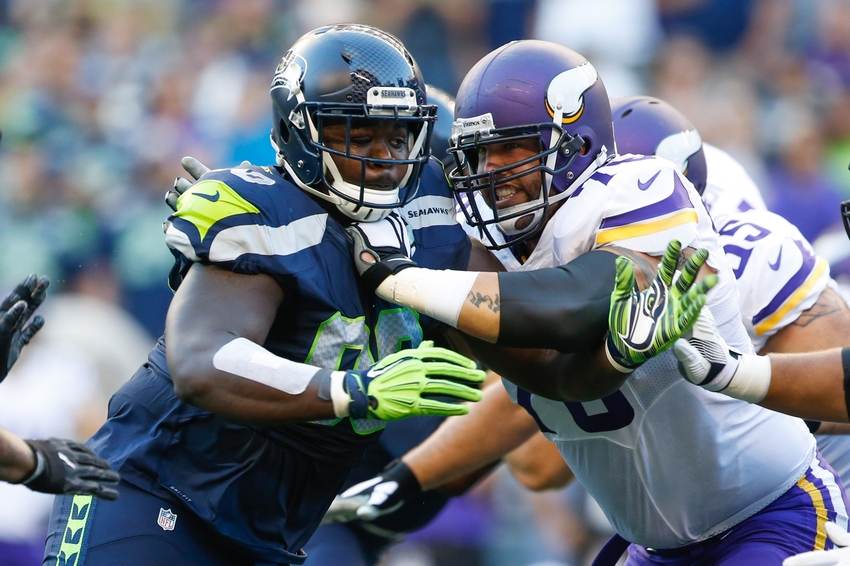 Suddenly the Seattle Seahawks seem to be thin on the defensive line. Could they be in the market to add a veteran DT?
In the blink of an eye, the Seahawks seem to be razor thin at one position that looked as deep as any at the start of training camp; defensive tackle.
The team had resigned veteran free agent Ahtyba Rubin to a multi-year deal, brought in another vet FA in Sealver Siliga, drafted Jarran Reed and Quinton Jefferson, and then re-acquired former starter Tony McDaniel two weeks ago. This in addition to a couple young promising tackles in Brandin Bryant and Justin Hamilton, and 4th year oft-injured but sometimes-starter Jordan Hill.
Not to mention Pro Bowl DE Michael Bennett, who does some of this best work as a tackle in passing situations.
But then a number of events unfolded in rather rapid succession:
Siliga had to be placed on IR with a calf injury that just wouldn't allow him on the field.
Reed went down with a high ankle sprain against Minnesota.
Bennett is dealing with a recurrence of a toe issue he had to have addressed last season.
And Bennett's toe may be no laughing matter:
Pro Bowl DE Michael Bennett has missed last 2 #Seahawks practices. Treatment in California for swollen toe. Had it 2015, got Dec injection

— Gregg Bell (@gbellseattle) August 31, 2016
Carroll has already said that Reed is unlikely to play against Miami when the regular season opens September 11th. If Bennett isn't ready to go, the Hawks could be thin enough upfront to cause concern.
Which means they could very well be buyers when veteran cuts are made as teams have to get down to their final 53 man rosters Saturday.
In the round of cuts to 75 teams went through this week, there are far too few intriguing names at DT.
Terrance Knighton was cut by New England and is known as a run-stuffer, but after a big year in Denver in 2014 he's now been cast off from the Redskins and Pats.
Quinton Coples was rumored to be a possible Seahawk target in the 2012 draft when they ended up taking Bruce Irvin, but he's now been cut by his second team in less than a year and has been known to have attitude issues in the past.
Most likely, the Seahawks best bet to add to their defensive front is via trade or signing following final cuts next week. By then they should know more about the status of Bennett and Reed.
More from 12th Man Rising
This article originally appeared on