Reports: Jordan Reed Unlikely To Play Sunday vs. Arizona Cardinals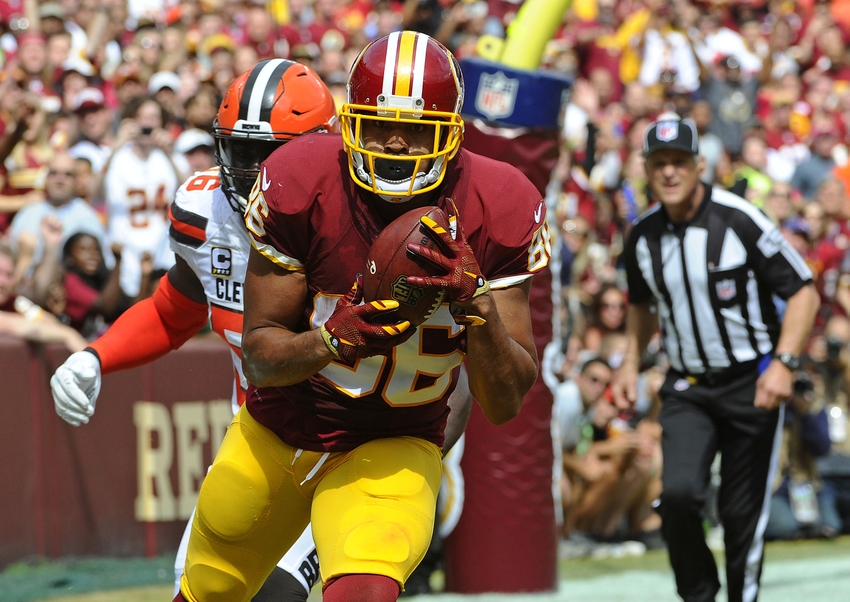 Jordan Reed suffered a shoulder injury in the Washington Redskins loss to the Cowboys. According to sources, it appears that he will be out in Week 13.
The Washington Redskins are likely to be without star tight end Jordan Reed this coming Sunday. The team is taking on the Arizona Cardinals, and it appears that Reed's Grade 3 shoulder separation will keep him out of the contest. Reed's updated status was first reported by ESPN's Adam Schefter.
Washington TE Jordan Reed, who suffered a shoulder injury last Thursday vs Dallas, is unlikely to play Sunday at Arizona, per sources.

— Adam Schefter (@AdamSchefter) December 1, 2016
This was a somewhat unsurprising development. After Reed had returned to the Cowboys game on Thanksgiving, many thought that he would be in good enough shape to play. However, once it was confirmed that he had a shoulder separation, the odds of him playing in Week 13 decreased. Earlier in the week, I discussed the problem with his shoulder in this piece, after hearing that his shoulder was at 30 percent range of motion:
It still seems like a long shot for [Reed] to play with his shoulder at 30 percent. He will not be able to reach up high to get jump balls and he may not even be able to lift his arm above his head. It would be great for the team if he can recover without surgery, but he absolutely should not see the field if he is in danger of causing further damage.
The Redskins really should not risk Reed's long term health. If he takes this week off, he will have about 17 days of rest and that will bode well for him. His shoulder may regain motion and perhaps he could play as at least a decoy. At the same time, they could opt to sit him until he is close to 100 percent. After all, Vernon Davis is a strong backup so they are not having a massive downgrade with Reed out.
Overall, the Redskins are definitely making the right decision for this week. Moving forward, we will continue to monitor Reed's progress and keep you updated.
This article originally appeared on