Eagles' Jordan Matthews on dropped passes: 'It's embarrassing'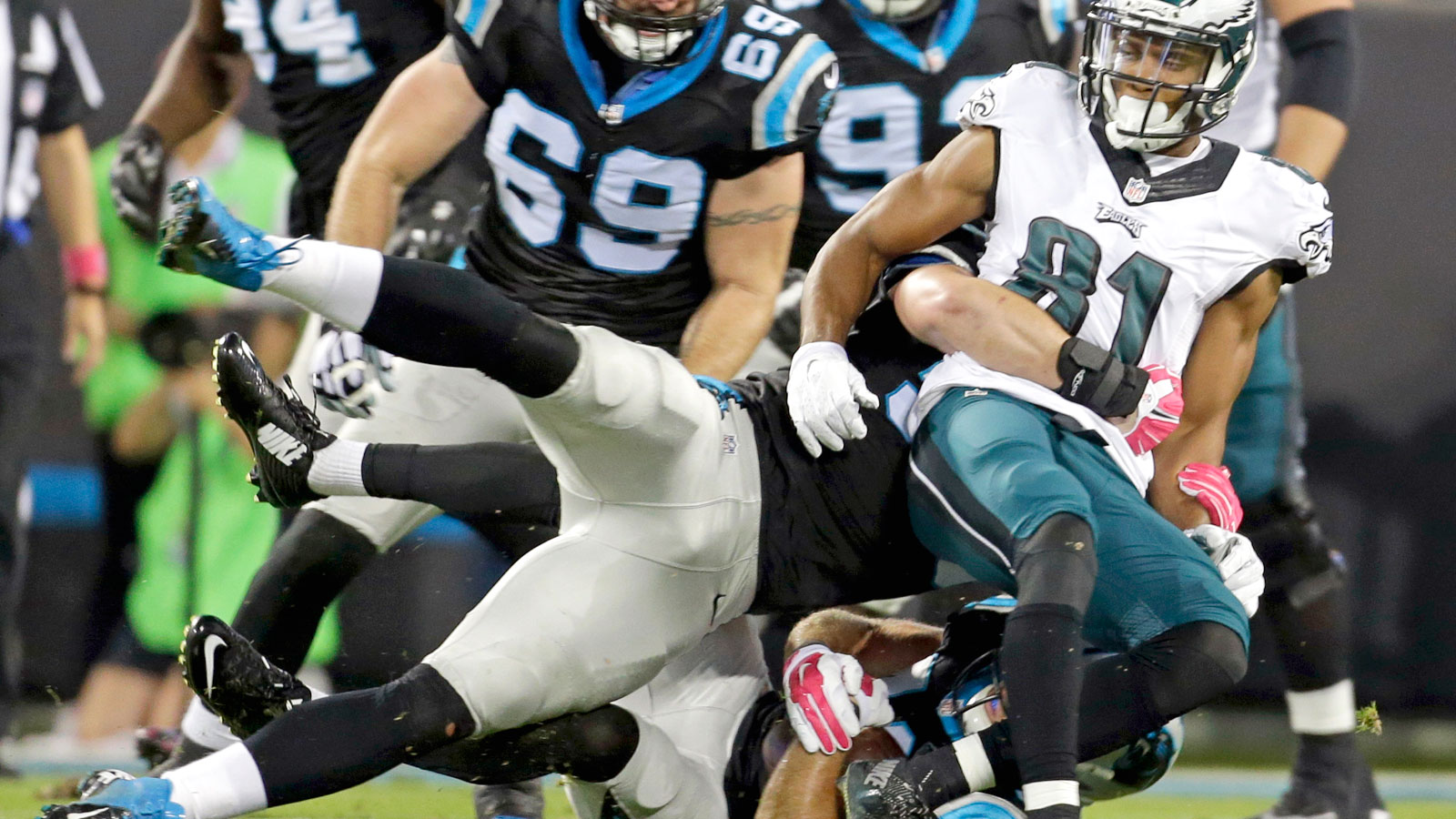 The Philadelphia Eagles were charted with eight dropped passes by Pro Football Focus, and once again wide receiver Jordan Matthews led the team with two dropped passes. After the game, Matthews took responsibility for the loss.
"It's embarrassing," second-year wideout Jordan Matthews said of the drops to Eagles reporters, per CSN Philly. "And I feel like I'm No. 1 on the list of guys to take that responsibility on my shoulders to get it fixed. It's not who we are as a team. It's not who I want to be as a player. It's gotta get fixed. It's just embarrassing. I don't know what to say about it."
Matthews has struggled with drops all season. He entered Week 7 with four drops — only seven wide receivers have more drops today.
"The hardest part, individually, when you're going through those struggles, it hurts the whole team," Matthews said. "That's the sorry part about it. That's what sucks about it because I look at my teammates and know, dang, I didn't get my job done."
Matthews hasn't fared much better on PFF's overall rankings that take into account a receiver's ability to create separation, win in contested situations, and make plays after the catch, among other factors.
Despite his receivers' inability to hold on to the football, quarterback Sam Bradford has not lost confidence in his young group that consists of mostly inexperienced players.
"We talked about it before. [Drops] happen," Bradford said. "Obviously, we don't like to see them happen. It's obviously not good for us, but they happen. We just have to move on and keep going. Just because someone drops the ball, I don't lose confidence in any one out there. I have confidence in every one."
PFF has graded 107 wide receivers this season. Jordan Matthews ranks 106th.

— Adam Levitan (@adamlevitan) October 26, 2015
MORE NEWS:
Want stories delivered to you? Sign up for our NFL newsletters.