Packers must rely on pressure, turnovers to slow down Colts offense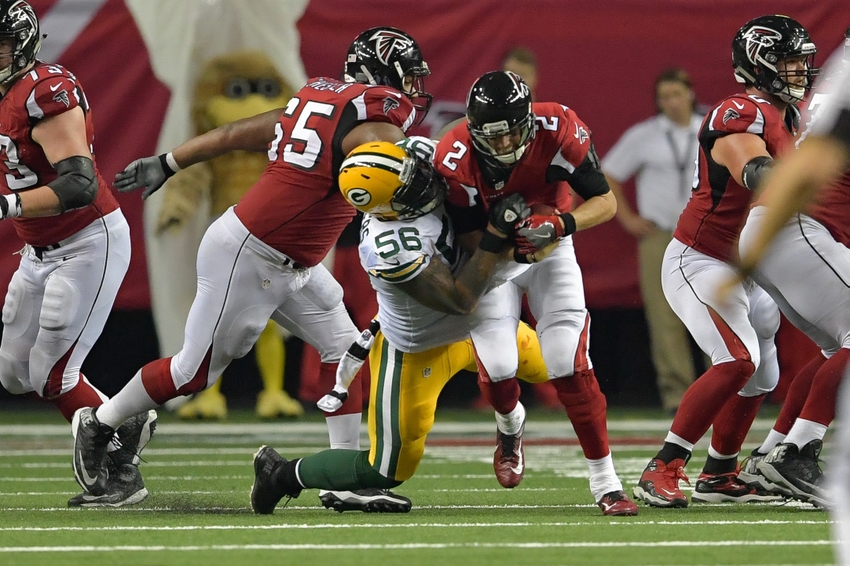 To slow down Andrew Luck and a high-powered Colts offense, the Packers must rely on pressure and turnovers.
No team allows more sacks than Indianapolis, Luck consistently feeling the effects of poor protection up front. Only Cleveland has allowed more hits on their quarterbacks than the Colts, also.
Green Bay knows a thing or two about ramping up the pressure. With a depleted secondary, the Packers have been forced to lean on the front seven to generate pressure. Through seven games, Dom Capers' unit has answered with 19 sacks, a little under three per game.
The Packers could again be without their top three cornerbacks on Sunday. Sam Shields isn't eligible to return from injured reserve until Week 15, while Damarious Randall is unlikely to play so soon after groin surgery. Quinten Rollins' status is up in the air.
A young, inexperienced secondary will again be tasked with slowing down a talented group of pass catchers, this time led by TY Hilton and Donte Moncrief. Morgan Burnett and Ha Ha Clinton-Dix, who form one of the league's top safety tandems, will need to make up for the deficiencies at corner.
MORE: Why Packers must improve turnover margin
MORE: Getting healthy on defense key for playoff push
Better yet, the Packers must generate pressure against a struggling offensive line and consistently meet Luck in the backfield. Getting Clay Matthews back from a hamstring injury would be a major boost.
When pressured, Luck is known to take risks and turn the ball over. He has improved his ball security somewhat this season—currently on pace for 10 interceptions and four fumbles, which would tie his career-best—but pressure in his face is the quickest way to force mistakes.
It won't be as simple as flooding the pocket and forcing him to scramble, however. Much like Aaron Rodgers, Luck can be just as dangerous outside of the pocket as he is inside. He can buy time and make tough throws on the run, and he's also just as able to take off and move the chains with his legs. Luck is currently on pace for 418 rushing yards, which would be a career-best.
The Packers must suffocate Luck in the pocket, allowing no room to escape or step up. This requires interior pressure up front, an area Mike Daniels specializes in.
With just eight takeaways on the year, the Packers defense knows more turnovers are required to avoid heartbreaking losses like the one experienced in Atlanta last week.
To force Luck into errors, the Packers must generate consistent, unrelenting pressure.
This article originally appeared on