NFL Week 13: Best Picks Against the Spread (ATS)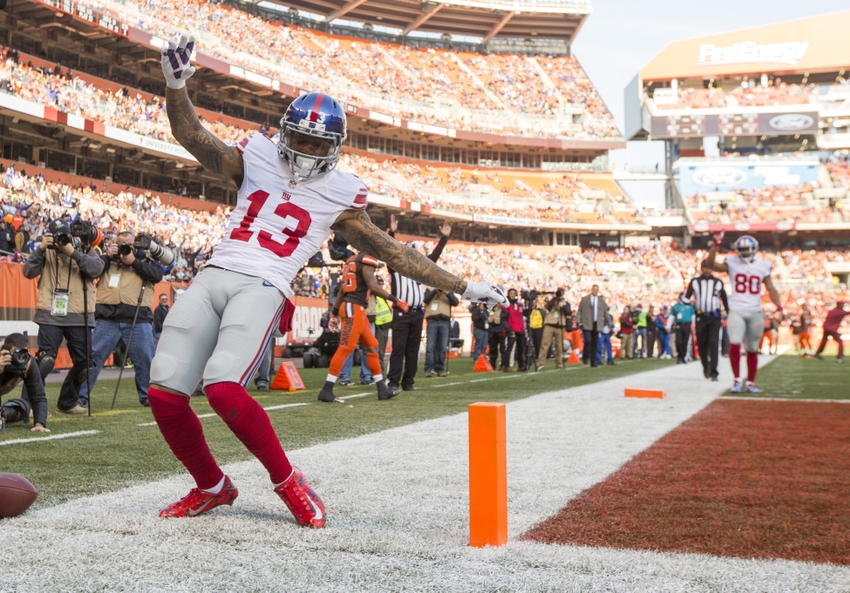 Last week was trouble, but with playoff teams now firmly established, we look that way for our NFL Week 13 best picks against the spread.
NFL Week 12 was not kind to Dan. We blame the short week and holiday scheduling. Todd managed to creep above .500 with a push and a half-point cover, but regardless, a win is a win when money is involved.
In NFL Week 13 we have our final byes of the season (Cleveland and Tennessee), as well as some pretty good matchups. Even San Francisco at Chicago has some built-in intrigue with determining who is going to win. These are your best picks against the spread for Week 13.
Two brothers from New York, Dan Salem and Todd Salem, discuss the best picks against the spread in today's NFL Sports Debate.
2016 Record Against the Spread:
Dan Salem: 9-15
Todd Salem: 12-11-1
Let the record show that one of us is having a good season. Time for some picks.
Todd Salem's Week 13 Best Picks ATS
Philadelphia Eagles -1.5 at Cincinnati Bengals
I didn't love what I saw from the Eagles defense Monday night against Green Bay, a team that had been struggling mightily all year. The good news is Cincinnati is not going to be any threat to the Philadelphia defense in this game. The Bengals are without A.J. Green and Giovani Bernard, AKA the only two players anyone was ever afraid of on this roster. The offensive line has also been messy. Philly hasn't been great as a favorite thus far, but it also hasn't played an opponent this punchless since Week 2.
Tampa Bay Buccaneers +4.5 at San Diego Chargers
Tampa Bay is rolling, having won three straight, including games over the Chiefs and Seahawks. The Buccaneers are also a stellar 4-1 on the road, both straight-up and against the spread. Meanwhile, the Chargers have infamously lost their home-field advantage with all the news of them possibly leaving San Diego. They didn't have a huge home-field edge even in years prior, before the team was looking elsewhere. Now, half the audience is rooting for the opponent.
I like the Bucs as a road team and as an underdog in this spot. Though they have legitimate chances of winning the NFC South, I want them to still feel like they have to prove themselves. The team is 3-0 since Doug Martin returned to the lineup. Though his numbers haven't been good, he adds a much-needed element to the offense. I like what Tampa Bay has become.
Dan Salem's Week 13 Best Picks ATS
Miami Dolphins +3.5 at Baltimore Ravens
This is an evenly matched game between two potential playoff teams, so I'm picking the team that's trending up. The Dolphins are riding a monster winning streak and will give the Ravens fits. Baltimore has not looked great and plays nearly every game close, win or lose. I'd be surprised if this was decided by more than three points.
Since Miami is getting slightly over a field goal, they are a solid pick here in NFL Week 13. I don't trust many teams to keep winning, but I trust the Dolphins to keep this within three points. Road team or not, they are better than the Ravens at this point in the season.
New York Giants +6 at Pittsburgh Steelers
I looked foolish picking against Pittsburgh last week, but their opponent ended up playing without their starting quarterback. New York will not be shorthanded in this game and their offense has been extremely potent this season. Take the points in what is likely a shootout.
The Giants seem to play up or down to their competition, so I expect Eli Manning and company to match throws with Ben Roethlisberger and his Pittsburgh Steelers. These are two above average football teams needing every game for a playoff berth. Expect a tight finish and take six points with New York.
More from NFL Spin Zone
This article originally appeared on