Miami Dolphins: Winning Streak Ending a Blow to Optimism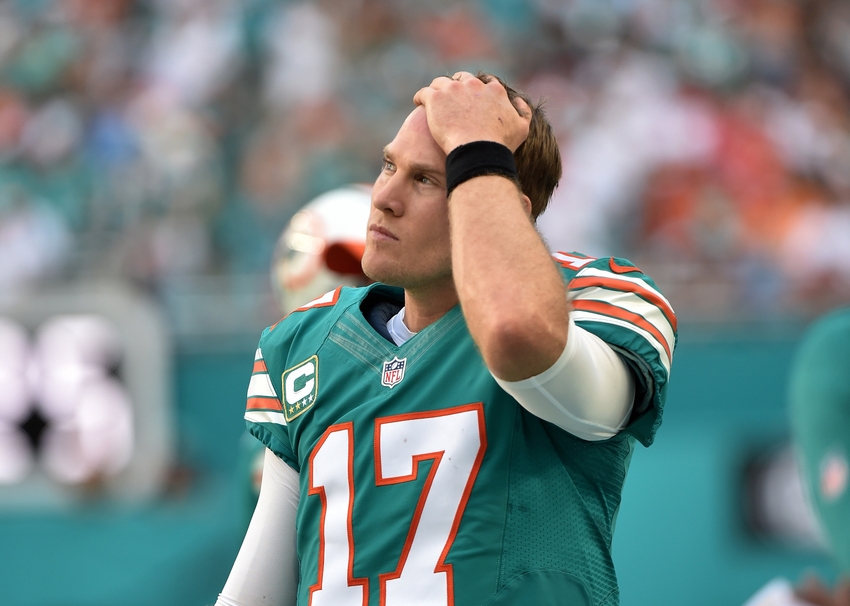 The Miami Dolphins' winning streak ended, but with that also came a huge blow to the confidence and optimism of the upstart team.
To think, the Miami Dolphins were turning into quite the Cinderella team this season. At first, the Dolphins resembled their old ways to start the year by losing their first two games. A win in Week 3 helped ease things, but then they lost the next two games to drop to 1-4 as they were unable to find their identity.
After their Week 5 loss, the Dolphins put together an impressive six-game winning streak, though. Quarterback Ryan Tannehill looked like he finally put everything together and was making those around him better. Unfortunately, with a lot on the line in a road contest against the Baltimore Ravens in Week 13, Tannehill went right back to making erratic decisions on the gridiron.
Tannehill totaled three interceptions in a game he would soon like to forget. The Dolphins streak is officially over. Now, while they're at 7-5, the Fins have a much tougher road ahead. In the AFC East, a division that has been dominated for years now by the New England Patriots, if the Dolphins play with such lackluster effort like they did against the Ravens, they won't go far even if they do make the NFL Playoffs.
The Dolphins lost 38-6 and showed no effort, hustle, or urgency against the Ravens. At the end of the day, the Ravens wanted the win more to ensure they're on top of the AFC North and keep pace with the Pittsburgh Steelers.
Again, better teams will do whatever it takes to leave games victorious. The Dolphins simply gave up and didn't put up much of a fight. This loss will be more demoralizing as the following week progresses.
The optimism in Miami undoubtedly took a severe hit this past Sunday. They played as if they knew they didn't stand a chance against the Ravens, a team they should have been able to at least be competitive against. At the end of it all, this could be that one game that does more damage besides ending their streak. Until they can overcome it and start another winning streak towards the end of the regular season, it could have been the final time the Dolphins were worth talking about.
This article originally appeared on