Jeremy Hill can't wait to match up opposite Odell Beckham Jr. at Bengals' joint practice with Giants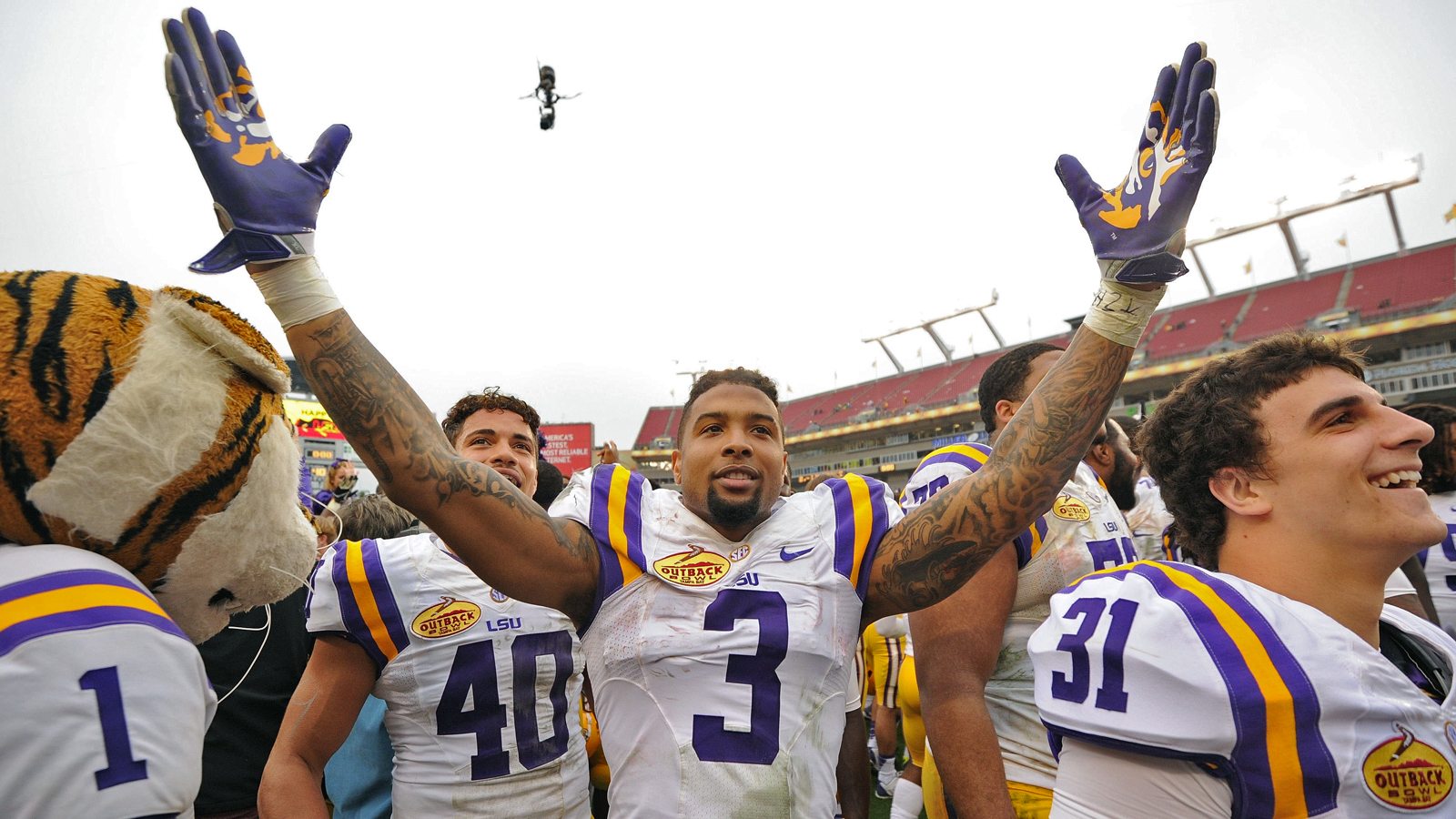 In 2014, Jeremy Hill and Odell Beckham Jr. were two of the best rookies in the NFL. Both players started the season in a reserve role or injured, but both made an immediate impact after being vaulted into the starting lineup. Hill finished with the eighth-most rushing yards and Beckham with the 10th-most receiving yards in the NFL.
The Cincinnati Bengals will host the New York Giants for a set of joint practices during training camp next month, August 11-12, and the two players will be on the same field for the first time since their college days at LSU. Only this time, they will be lining up on opposite sides.
Hill can't wait to show Beckham what it's like to practice with the Bengals of Queen City.
"It'll be cool to have him down here and just competing every day," Hill said, per ESPN. "Both of our competitive natures are going to be at an all-time high.
"It's going to be fun having him here, and we're definitely going to be feeding off each others' energy, and it's going to be fun," Hill said. "I know he's going to be putting on a show before the preseason game."
Beckham might have one of his trademark ridiculous catches planned to show up during one of these two practices, but you can be sure that Hill will be prepared with a couple of tricks up his sleeve in the case that he needs a rebuttal.
(h/t ESPN)
Photo Credit: Steve Mitchell/USA TODAY Sports