Jason Licht compares Jameis Winston to Tom Brady and Dan Marino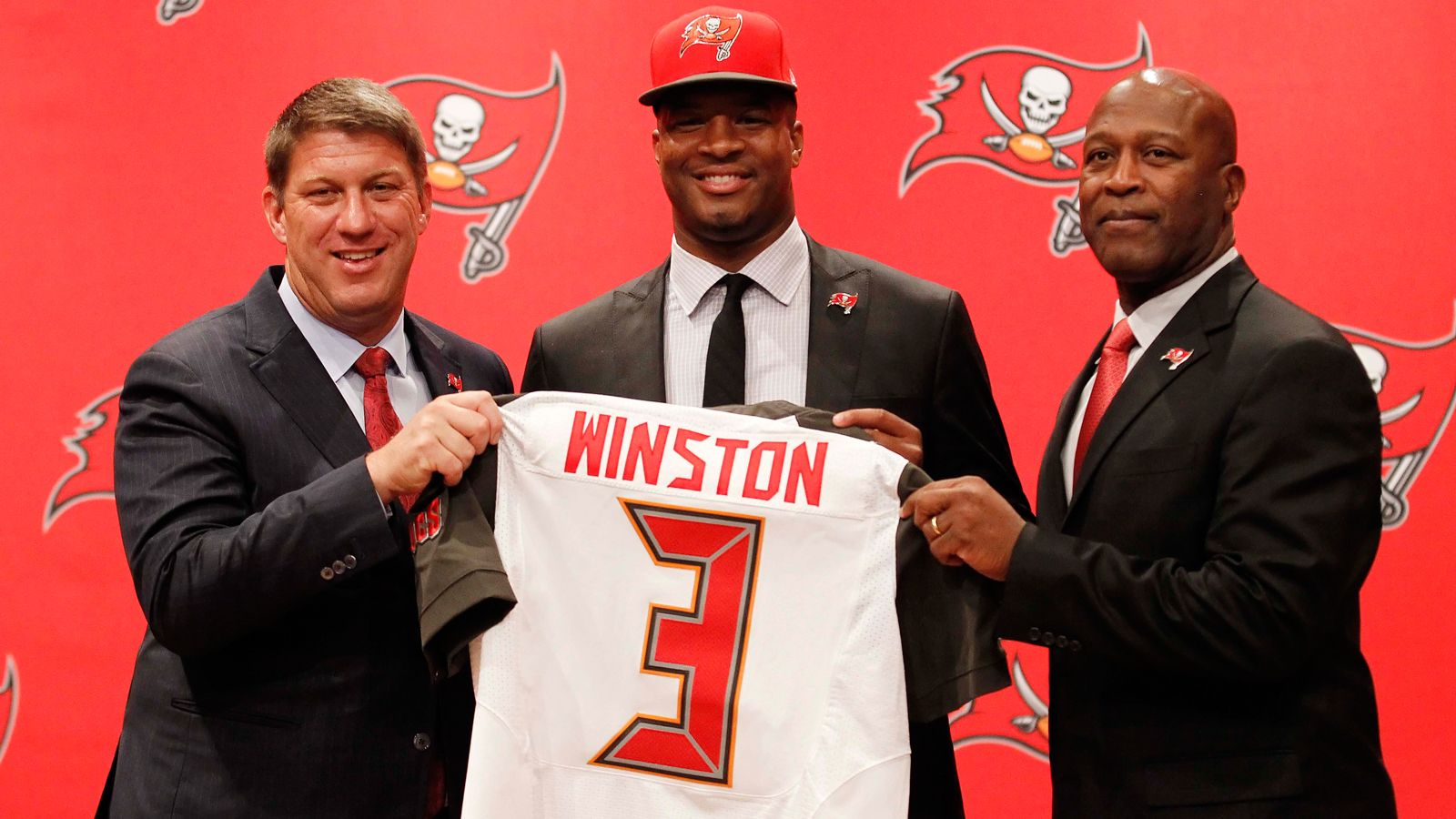 Jason Licht obviously preferred Jameis Winston over any other quarterback in the 2015 NFL draft, but based on his recent comments, he has exceptionally high hopes for him.
How high you ask? Well, according to Scott Reynolds of Pewter Report, Licht recently compared Winston to both Tom Brady and Dan Marino in the same interview.
On the comparison of Winston to Brady:
"Brady – we took him in the sixth round, and if we knew he was going to turn out like this he would have been the first overall pick," Licht told Pewter Report. "But you could see it right away in training camp. The way he sat in the lunchroom at the cafeteria. Within two weeks, this rookie would sit down and all of the veteran offensive linemen would sit down around him, and he would be holding court. He loved football. That's all he talked about. He would tell stories. He has a leadership charisma about him. Drew Bledsoe was a great guy, but he was a quieter type of guy. Nothing against Bledsoe, but Brady was special. You see that in Winston."
As for the comparison to Marino:
"I'll take it back even further to 1995 and what I saw in Dan Marino," Licht said. "Marino threw 23 picks his senior year in college. But he was a gunslinger that trusted his arm and he had a fire like no other. I remember one game Bruce Smith sacked him and was facemask-to-facemask on top of him on the ground, and Smith was getting off him and said something to him. Marino heard him, grabbed his facemask and pulled him back down on top of him so he could say something back to him. It's the same as Brady, you don't want to rattle his cage. Jameis has a little Dan Marino in him, too. He's more mobile than Marino, but still not known as a running quarterback. He's a pocket guy who trusts his arm and is as fiery as they get – and clutch."
The hype around Winston is obviously already high after leading the Florida State Seminoles to a 26-1 record during his time there, but comparing him to Brady and Marino? Talk about setting some sky-high expectations.
(h/t Pewter Report)
Photo Credit: Kim Klement-USA TODAY Sports