Isaiah Pead 911 Call Released; Drugs, Alcohol Not Suspected As Cause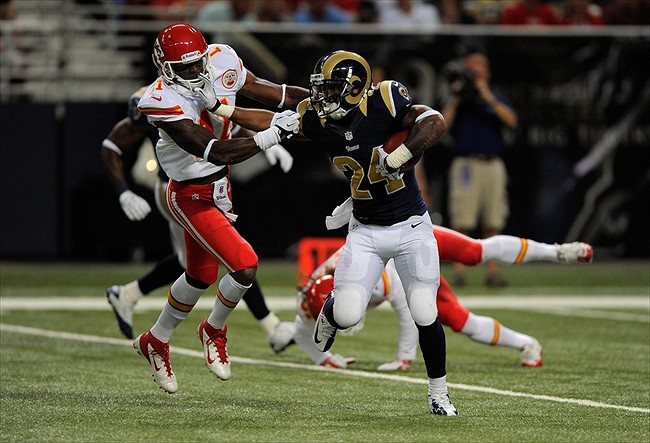 The 9-1-1 call reporting Isaiah Pead's car accident that left him in critical condition has been released.
More details are coming out about the car accident involving former Rams and Miami Dolphins running back Isaiah Pead.
TMZ obtained the recording of the 9-1-1 call made after witnesses saw Pead's car go off the highway. The woman making the call sounds frantic as she's clearly reacting to the serious nature of Pead's accident.
Here's a transcript of the call (Warning: NSFW).
"We just saw a car totally wipe out and crash," one witness said … "It's on the side of the road. It's totally f***ing crashed."

"I think they are trapped in the car. They are screaming. We saw the whole thing f***ing happen."
You can listen to the 9-1-1 call here.
The crash report says witnesses saw Pead driving down the highway at speeds of at least 90 miles per hour. Drugs and alcohol were not suspected as the cause for the crash.
The 26-year-old was ejected from his vehicle, while his passenger, 27-year-old Wesley Richardson, was not. Richardson's injuries are not severe and he's expected to be OK.
Pead was in critical condition after the wreck and his playing career is over, according to Rams head coach Jeff Fisher, who spoke to Pead's mom on Saturday.
A family friend told NBC4's Matt Barnes that Pead is breathing and talking, however he still has "a long way to go."
This article originally appeared on