Texans coach Bill O'Brien doesn't remember his sideline tantrum 'one bit'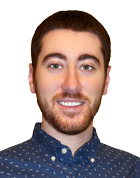 The Houston Texans came away with a big win over the Detroit Lions on Sunday, keeping them in the driver's seat of the AFC South. It wasn't a perfect game – both on the field and on the sidelines – but Houston managed to get the job done.
Despite notching another win on their record, frustrations appear to be mounting for the Texans. Brock Osweiler and Bill O'Brien have reportedly engaged in heated discussions, and now that's compounded with a sideline outburst from the head coach.
O'Brien was seen yelling at his coaching staff after his kickoff team had just 10 men on the field. He had to be restrained at one point as the confrontation became seriously tense. Just don't ask him what happened because he doesn't remember.
"I don't know what you guys are talking about," O'Brien said, via the Houston Chronicle. "No idea."
He has no recollection of the incident, apparently.
"I don't remember that one bit," he said. "I mean I don't know. There's conversations that happen on the sideline. That's just kind of the nature of the game."
It's entirely possible O'Brien doesn't remember his outburst given the heat of the moment and intensity of the game. It wasn't completely unusual as coaches often get frustrated on the sidelines. However, it was surprising to see him go after his staff the way he did.
Nonetheless, the Texans are 5-3 and sit atop the division with a one-game lead over the Titans.