Geoff Schwartz breaks down why the Giants 'need' JPP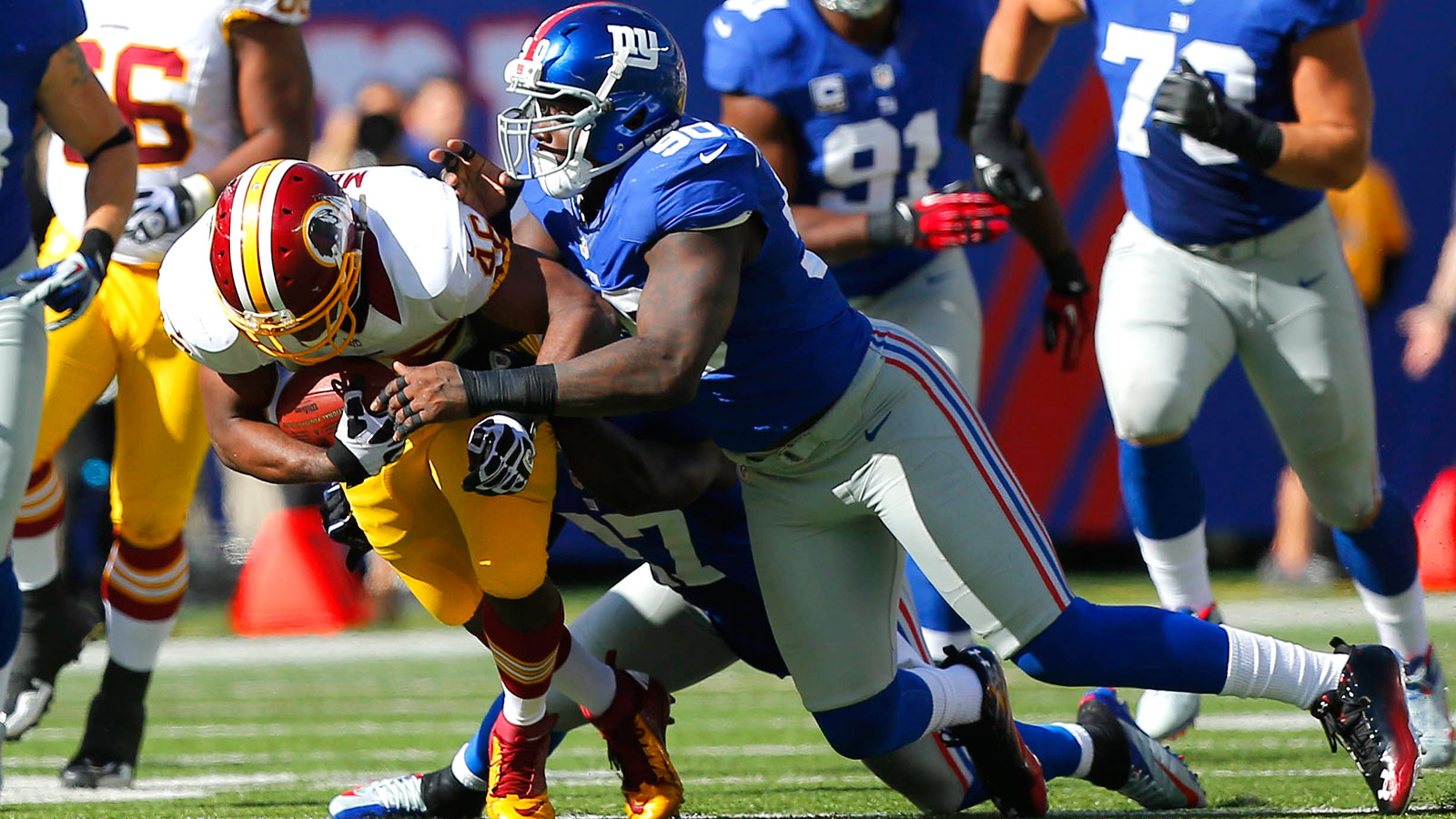 Some of the more pessimistic New York Giants fans have already started thinking about life without Jason-Pierre Paul. Any day now, the Giants can pull their franchise tag tender, or so these people say. In reality, Pierre-Paul is the Giants' best defensive player and losing him would be a major step backwards. Giants' offensive lineman Geoff Schwartz understands the importance of getting Pierre-Paul back on the field, as soon as possible, in a Giants uniform.
"He's a franchise player. Those don't come around that often. He had 12 and a half sacks last year and some consider that a down year. He's an impact player. He's a guy [that] teams have to gameplan for, which opens up for other guys."
Pierre-Paul is coming off a final stretch where he racked up nine sacks in the team's final five games. He racked up these numbers with extra blockers constantly in his face.
"You have JPP on the edge, are they going to chip? Are they going to double or slide to you? Having a guy like that on your defense when you can rush the passer helps the secondary and franchise players don't come around that often."
The Giants are still awaiting news on Pierre-Paul's injury, but the team is hopeful that he will return for the 2015 regular season. Reports have been scattered and inconsistent until now.
(h/t 104.5 The Team)
Photo Credit: Jim O'Connor/USA TODAY Sports