Former Los Angeles Rams RB Isaiah Pead in Critical Condition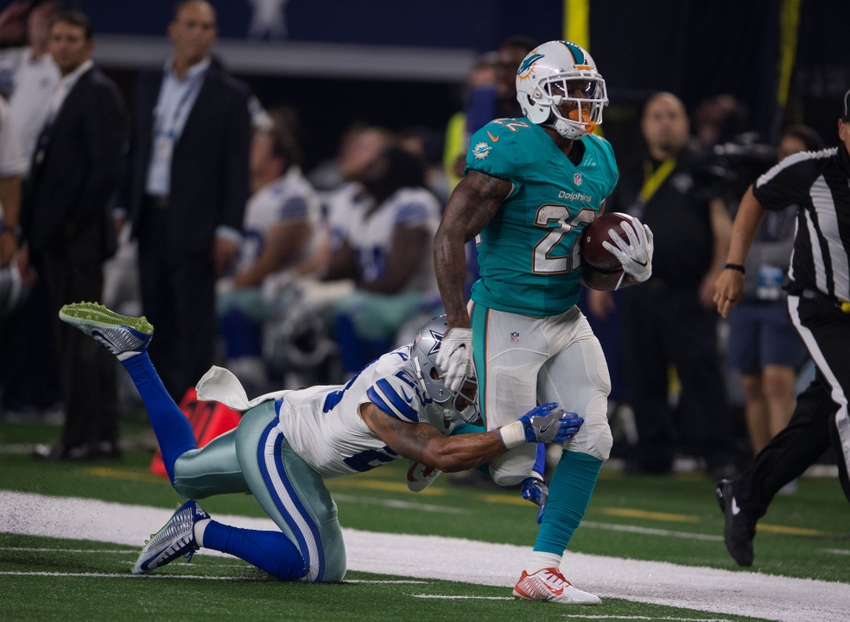 Former Los Angeles Rams running back Isaiah Pead is reportedly in critical condition.
Isaiah Pead, a former running back for the Los Angeles Rams, is reportedly in critical condition on Saturday morning following an auto accident in his hometown of Columbus, Ohio.
NBC4 originally reported about the car accident, but there were no names listed:
COLUMBUS (WCMH) — All lanes of Interstate 670 East between 5th Avenue and Leonard Avenue have reopened following a single-vehicle crash early Saturday morning.

The crash happened around 2:30am. Columbus Police say one person was taken to Grant Medical Center in critical condition.

The road was closed for several hours as officers investigated.
NBC4's Matt Barnes tweeted out some details and it was discovered that Pead was involved in the accident and is in critical condition at this time. Barnes noted the crash was serious:
Former Eastmoor football star and NFL player in critical condition after serious crash on 670 last night. https://t.co/Y0quLOEMcm

— Matt Barnes (@Matt_NBC4) November 12, 2016
There are no further details about Pead at this time. We'll bring you all the latest as it becomes available to us. Everyone in Rams nation hopes that Pead turns OK.
Pead entered the NFL in 2012 as the Rams' second-round pick. He played in 27 games for the Rams before leaving following the 2015 season. Pead played in three games for the Dolphins this season.
In 30 career games in the league, Pead has 27 carries for 100 yards, while also compiling 15 receptions for 100 additional yards.
This article originally appeared on