Figuring out the Lions offensive line
Jack Ozark/FanSided via SideLion Report

Fansided
Throughout the past year, Detroit Lions fans were slightly worried about the looming free agency of their line. Riley Reiff and Larry Warford have been hot topics and nobody really knows what is going to happen with them. And now that the Super Bowl has concluded, it's officially the NFL offseason so rumors will begin to funnel in. Many expect to see at least one of these guys in a new uniform next season, but let's talk about why I think Detroit needs to hold onto them both.
Reiff and Warford have played their entire careers in Detroit. And other than Reiff going to the right side this past season, neither of them have been questioned in their positions. And even though rookie Taylor Decker had an amazing season, I still think Warford is the best on the line. (All Decker needs to do is be consistent and then he'll be locked in as the team's top lineman.)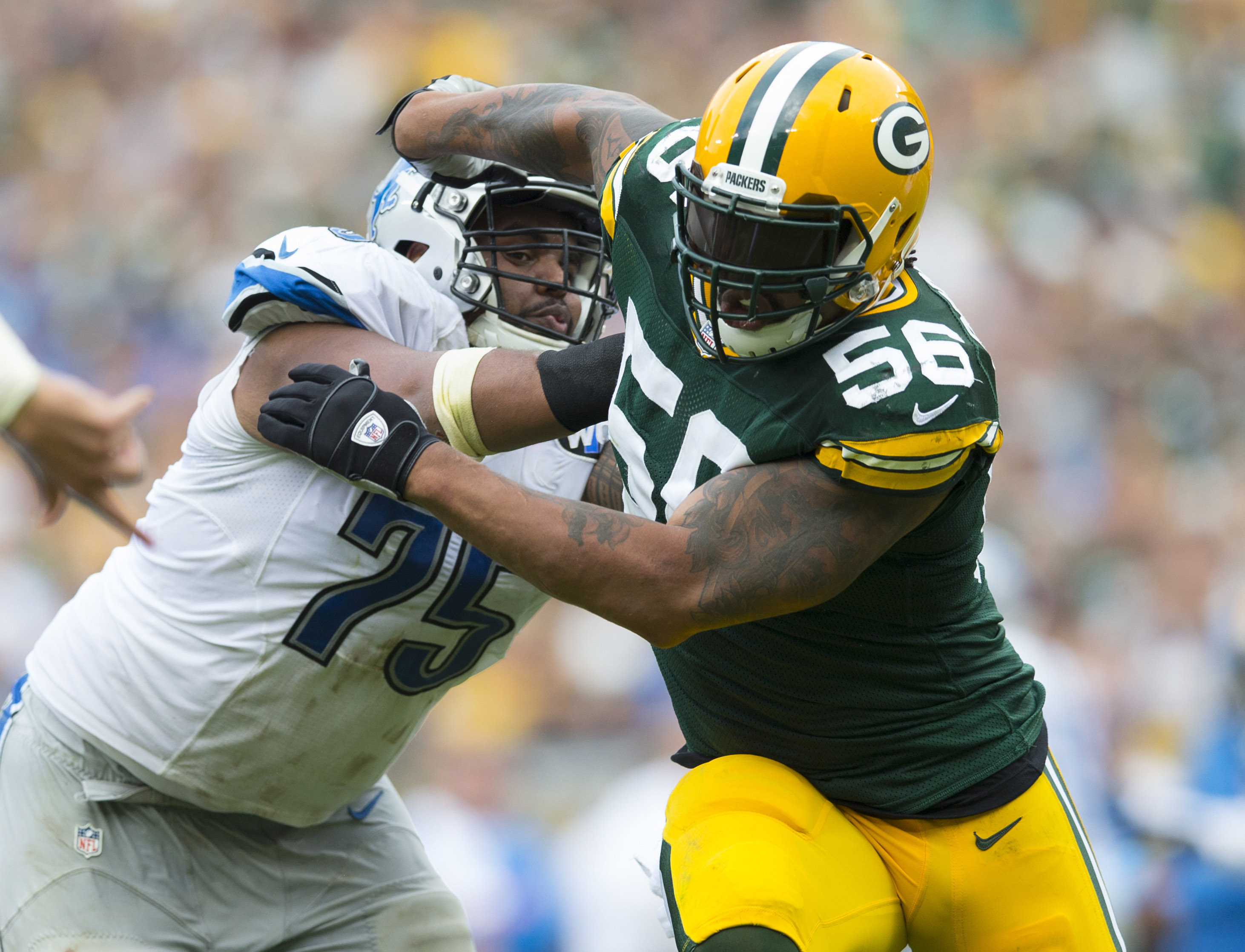 So the fact that these two are good players should make it obvious to hold onto them. In Reiff's case, a team may want him as their left tackle, meaning he'd get a much bigger payday. If that's the case I doubt Detroit to keep him around unless he loves the franchise more than money. But if the Lions can't keep him around, they won't find someone better or as versatile as Reiff.
Corey Robinson and Cornelius Lucas could be the Lions right tackle next season. Did I just make you gasp? Did you imagine a full 16 game season with one of them as the starter? I'm sorry if you have nightmares about this tonight. But honestly, if this was the case I do think that the Lions would go out and sign somebody else. Still, if they're too cheap for Reiff then they probably aren't going to get anybody worthwhile.
Warford is a top guard in the league, and maybe more importantly, only 26 at the start of next season. Signing him to long term deal would solidify his position for at least five more years. Hopefully, the Lions realize how valuable he is because he'll get a lot of interest from around the league.
The main reason I think people believe they may let Warford walk is because of the players behind him. Graham Glasgow seems to have the opposite guard spot at the moment, and he might need to step up if Warford goes. However, the two players that would slide into Warford's spot are 2015 first round pick Laken Tomlinson and second-year guard/tackle, Joe Dahl. Tomlinson has struggled since coming into the NFL and I would much rather have him sub in than be a full-time starter. As for Dahl, he just spent his first season learning how a pro offense works. I do think he is talented, but I would like a full season of him being a backup.
As scared as I am that these two walk away from Detroit, there is only one thing that would actually make me mad. Drafting another handful of linemen. After taking three last season I don't see a reason why they should look to the draft to fill in the depth. Backup free agents might not be great, but at least they have some experience. And what's really the point of drafting linemen all the time if they won't sign them back? I know not everybody works out but still. Losing two starters will hurt, but I would rather answer the needs at playmaker positions this draft season.
Follow Jack @J_zark on Twitter and Like SideLion Report on Facebook!
More from SideLion Report
This article originally appeared on