Cowboys at Redskins Live Stream: Watch NFL Online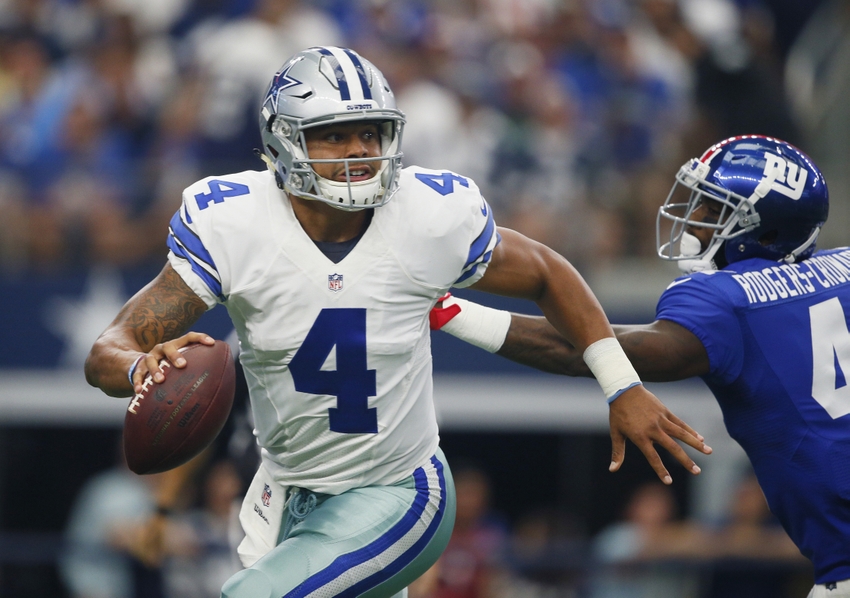 The Dallas Cowboys face the Washington Redskins at FedEx Field on Sunday. Here's all the info you need to watch.
This rivalry might be gaining some steam again with the addition of Josh Norman to the Washington Redskins this season. He is sure to be in a battle with Dez Bryant of the Cowboys on many occasions Sunday, and that will make for a great one-on-one matchup.
Though the Redskins are the reigning champions of the NFC East, both they and the Cowboys are coming off Week 1 losses. Neither team played their best on either side of the football, and the results followed. The Cowboys lead all-time in this meeting with a 66-44-2 record, though in their past eight meetings since '12, they are even at 4-4.
Both teams need to have a much better rushing attack in their second game of the season compared to the way they both played in Week 1. Neither Kirk Cousins or Dak Prescott has a touchdown pass in the first game of the season, and that will need to change, too.
This rivalry needs to gain a mean streak once again as it had in the '70s and the '90s. It could build to that again this season with the addition of Norman to the Redskins and a healthy Bryant playing against each other. Those two on the field together for the first time this season should make the sparks fly once again with these two rivals.
To watch this game live, check your local FOX affiliate for availability, or have a paid subscription to NFL Sunday Ticket. Also, following the conclusion of Sunday Night Football, games should be available for replay on demand via NFL Game Pass.
Details for Sunday's game are below:
Date: Sunday, September 18
Start time: 1 p.m. ET
Location: Landover, MD
Stadium: FedEx Field
TV Info: FOX
Live Stream: NFL Sunday Ticket, NFL Mobile
Even with both the Cowboys and Redskins not playing up to predictions and expectations in Week 1, these two teams should play with a little more energy than usual to avoid going 0-2. This might not be the best-played game on the schedule, but it would be a surprise if this game doesn't end with the winner gaining the victory by under seven points.
More from NFL Spin Zone
This article originally appeared on