Cleveland Browns vs. Pittsburgh Steelers: 5 questions with Still Curtain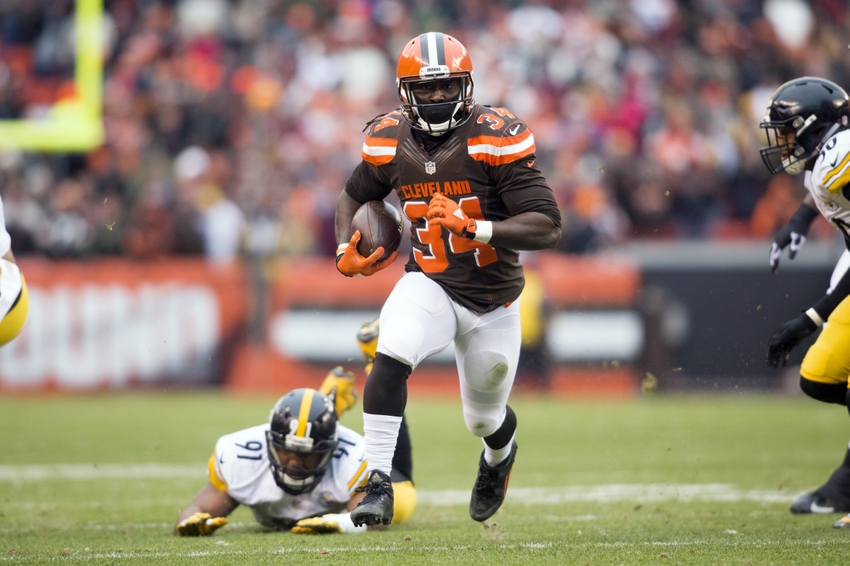 The Cleveland Browns will look to get their first win of the season on Sunday when they host the Pittsburgh Steelers, who are riding a 4-game losing streak. We caught up with Kim Myers from Still Curtain to talk about the game.
What is the best thing to help soothe what ails the Cleveland Browns and their fans?
A win over the Pittsburgh Steelers on Sunday would be a good start.
The Browns host their longtime division foes at FirstEnergy Stadium and are looking to break a 13-game losing streak that dates back to last season. For their part, the Steelers come in riding a four-game losing streak of their own.
The series has become decidedly one-sided in recent years, as the Browns have lost 22 of the past 25 meetings with the Steelers. Although, each of those three wins have come at home.
To get a sense of what is currently going on with the Steelers, we reached out to Kim Myers from Still Curtain for a virtual Q&A on Sunday's game.
Question: The Steelers looked to be one of the league's best teams five weeks into the season. Now they are coming into this week's game on a four-game losing streak. What the heck is going on?
Kim: This four-game losing streak is quite the gut punch for Steelers fans. It has exposed the defense, which may end up being the worst Steelers defense since Chuck Noll's late years. They're allowing opposing offenses to run for 4.5 yards per carry. They'e not getting off of the field on third down to save their own lives. Losing Cam Heyward makes it even worse because the pass rush is non-existent.
Question: The defense is 25th in the league and, while not as porous as the Browns, have given up 27 or more points in three of their past four games. Is there one area that stands out, or is this a true group effort?
Kim: It seems like last season was the aberration with Keith Butler leading the defense and the trends of giving up a ton of points, not being able to stop the run and constantly being about of position. It's a group effort of these guys missing assignments and not tackling properly and getting killed on the big play over and over again.
Question: Ben Roethlisberger has been critical of the team lately. Does he just have a case of red ass or does he have a point?
Kim: I'm not quite sure what a case of the red ass causes but, yeah, Roethlisberger has been critical of the team so far. He's gone from saying the practices are too intense to saying that that they're undisciplined and I don't know if he's trying to create a rift between he and the coaching staff, but it clearly seems like they are all not on same page so far this season. He's got a point as far as pointing out the offense should be winning this team games and they're not getting that done.
Question: Are we seeing the beginning of the end of the Steelers as a playoff threat, or is the losing streak just one of those things?
Kim: Thankfully for the Steelers the AFC North division is going to take relatively minimal effort to win. If they can stay within sticking distance of the Baltimore Ravens, I think it won't be a problem.
Question: Any chance the Browns catch Pittsburgh sleeping and notch their first win of the season? What's the prediction?
Kim: Unfortunately there is a chance. The Browns can take this one. It's not likely, but there's a chance. Fortunately for the Steelers, they have everything going for them and start this game as a nine-point favorite.
I'd predict a Steelers blowout, with the Steelers on top, 36-13
More from Dawg Pound Daily
This article originally appeared on