Cleveland Browns: Home game in London would be a new low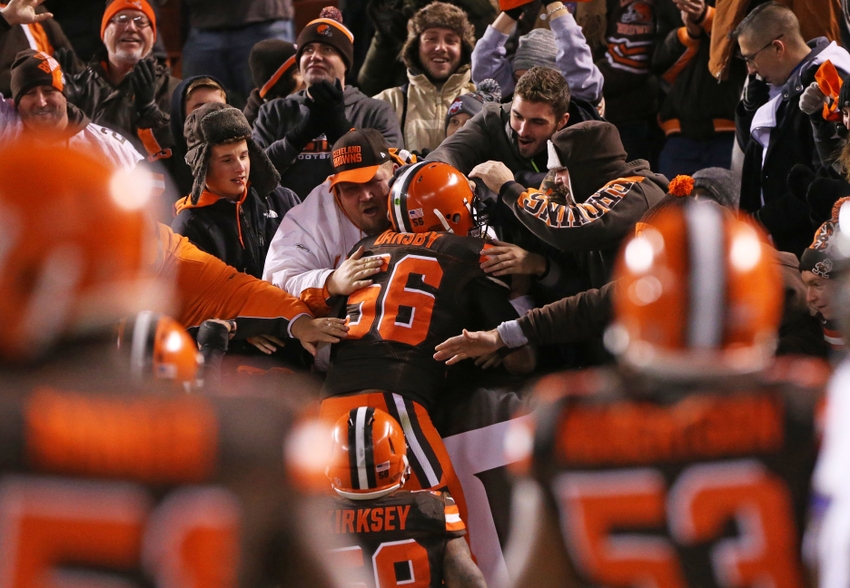 Mary Kay Cabot is reporting the Cleveland Browns could play a game in London in 2017, meaning it is possible the Browns could lose a home game next season.
While FirstEnergy Stadium was packed to capacity in Week 2, the Cleveland Browns will be playing in front of a much smaller crowd this Sunday when they take on the Cincinnati Bengals.
It is hard to blame fans for not heading downtown to sit near a freezing lake and watch an 0-12 team, and it is frustrating it has come to this point. Now is the time of season when the football should be fun. We should all be anxiously awaiting Sundays in December, not treating them as a depressing ritual.
The lack of attendance due to poor performance could lead the Browns to the NFL promised lands of Great Britain, according to Mary Kay Cabot of cleveland.com
Her article doesn't confirm the team is going, the signs seem to be pointing to it happening. So prepare yourselves Browns fans, you may have to get up even earlier one Sunday in 2017 to watch this team play in another continent.
This also leaves the possibility of the contest being a home game for the Browns, meaning the team could potentially only play seven games in Cleveland next year.
It would be hard to blame the NFL for making such a move given the small crowds seen downtown this season to watch this floundering team, but it would surely receive a negative reaction from fans.
No matter how bad the Browns are, many still love heading downtown eight times a year to watch the games. The diehards, and there are many, love this franchise and want to be there through the good and the bad, although it has been mostly bad since 1999.
Taking a home game away would be another slap in the face to the supporters, and would only draw further anger toward ownership for allowing things to get so bad. And it is a fair argument, because a franchise with this much history should not be in a position to lose a home game. But the NFL is a business and if the team can make more money for playing a game in London, it will happen.
The news is still not yet official and the team may not even head over for a game in general, but losing a home game in 2017 would be a new low for this historic franchise. That is, if the team doesn't finish 2016 at 0-16. That would be the lowest of lows.
More from Dawg Pound Daily
This article originally appeared on