Chiefs vs. Buccaneers: 3 storylines to watch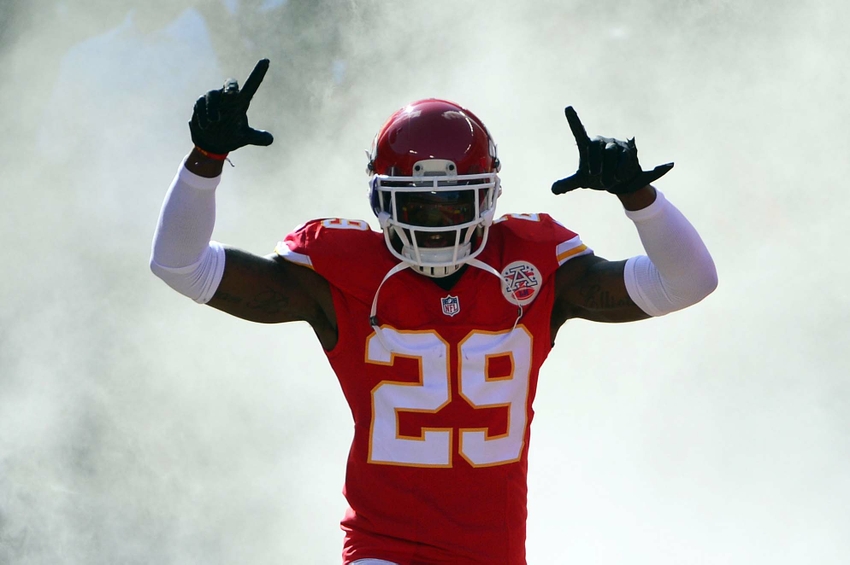 The Kansas City Chiefs have a chance to get to 8-2 on Sunday afternoon against the Tampa Bay Buccaneers at Arrowhead Stadium.
Sunday's matchup features the 4-5 Tampa Bay Buccaneers against the 7-2 Kansas City Chiefs. But don't let those records fool you. The Buccaneers are a young team that has a lot of talent on both sides of the ball. They've had their ups and downs this season, but when they're hot they're dangerous. Mike Evans is fifth in the league in receiving yards, and tied first in touchdowns. Jameis Winston started off cold throwing eight interceptions and eight touchdowns in his first four games.
Since then, Winston has gone hot throwing 11 touchdowns to only two interceptions in five games. Doug Martin the Bucs "Muscle Hamster" is starting only his fourth game of the season due to injury after going for over 1,400 yards with six touchdowns last year. So it's fair to say the Chiefs will need to be on their toes and keep their playmakers in check if they want to talk away with a win today.
Now, onto the storylines entering the game!
Alex Smith Is Continuing To Struggle
In the first four games of the season Alex Smith was averaging 42 attempts, 268 yards, and 1.25 touchdowns a game. In the four games since then he's averaged 26 attempts, 186 yards, and .75 touchdowns a game. Much of the drop in production could be attributed to playing from behind for most of those first four games. However, as a whole Smith is on pace to match career lows in yards per attempt (6.7), QB rating (90.3), and QBR (50.7) since joining the Chiefs.
So what's the deal? Only one defense Smith has faced even ranks in the top half of the league in pass defense (Texans at third). His struggles could be largely attributed to the early struggles of the Chief's offensive line. Smith's first four games of the season he was sacked 13 times, but has since only been sacked five times.
In the two games Smith was sacked four times the Chiefs had their only two losses. Smith's two best games of the season by rating he was sacked just once. Against the Carolina Panthers Smith was sacked three times, and as could of been predicted, he struggled.
So what am I looking for in today's game? I think Smith needs to get outside the pocket and run every once in a while. I know Smith has supposedly dealt with a concussion already this season, but Smith is noticeably more effective when he gets his legs moving. Smith's first three years with the Chiefs saw him averaging 26 rushing yards on 4.6 attempts per game.
So far this season Smith is averaging … six rushing yards on 2.9 attempts per game. Which is unacceptable. The Chiefs need to get the offense moving and they need Alex moving too. Smith's run ability is part of what makes him such a threat. Without it defenses will rush him in the pocket forcing the quick decision, and the Chiefs wind up with a 5-yard checkdown on 3rd and 8.
This Defense Could Be Something Special
Dee Ford is tied for first in the league in sacks with 10. Not many would of predicted this at the start of the season. Derrick Johnson and Tamba Hali the old vets of the defense are still playing at a high level. Eric Berry, Marcus Peters, Daniel Sorensen, Ron Parker, and Steven Nelson have all played just as well as we could've hoped. Rookie Chris Jones is showing why teams were wrong to pass over him in the first round.
So far this season the team has 22 takeaways with six coming in the red zone. Both of those stats lead the league. Last season the Chiefs had 29 takeaways through the whole season, and there's still seven games left to go in this one. With the Chiefs' offense struggling for much of the season the defense has helped make up for that with four defensive touchdowns (tied for 1st in the league).
The Chiefs stopped the Panthers from scoring late in the game by sacking Cam Newton twice in a row last week. And speaking of stopping the Panthers, the Chiefs are beginning to look more and more like the Broncos of last year.
This season they're allowing 18.7 points per game compared to the Broncos 18.5. The Chiefs are scoring 22.8 points per game compared to the Broncos 22.2. They're not quite a perfect match, but the Chiefs have the makings of a championship defense. If the offense is able to step up their game not many other teams will want to face this team in the playoffs.
The return of Justin Houston
Houston is back baby! Not seen since the Patriots game in the divisional round of the playoffs last season. The Kansas City Chiefs $100 million dollar man is back on the field, and it may be the best time to return. In covering for Houston, Dee Ford has notched 10 sacks so far this season. Tamba Hali has been more of a rotational guy, and could see his snaps reduced even further with Houston's return.
This is certainly a good problem to have. The Chiefs will now have three pro bowl caliber linebackers rotating and creating havoc for opponents offensive lines. Again reminiscent of the Broncos' wrecking ball linebackers in Von Miller, DeMarcus Ware, and Shane Ray.
During the Chiefs run in the playoffs, aside from the obvious clock management issues. The Chiefs struggled to get to Tom Brady in the divisional round. Tom Brady had been sacked in 8 straight games, and the Chiefs had sacked their opponent in all but two games during the regular season. To rustle any great quarterback and win playoff games, they need to be able to create consistent pressure. Chiefs struggled early in the season in sacking the QB, and are still tied 22nd in the NFL with 18. It's not a stretch to say Justin Houston
More from Arrowhead Addict
This article originally appeared on