Chicago Bears OC Adam Gase: Coaching with Nick Saban became an 'obsession'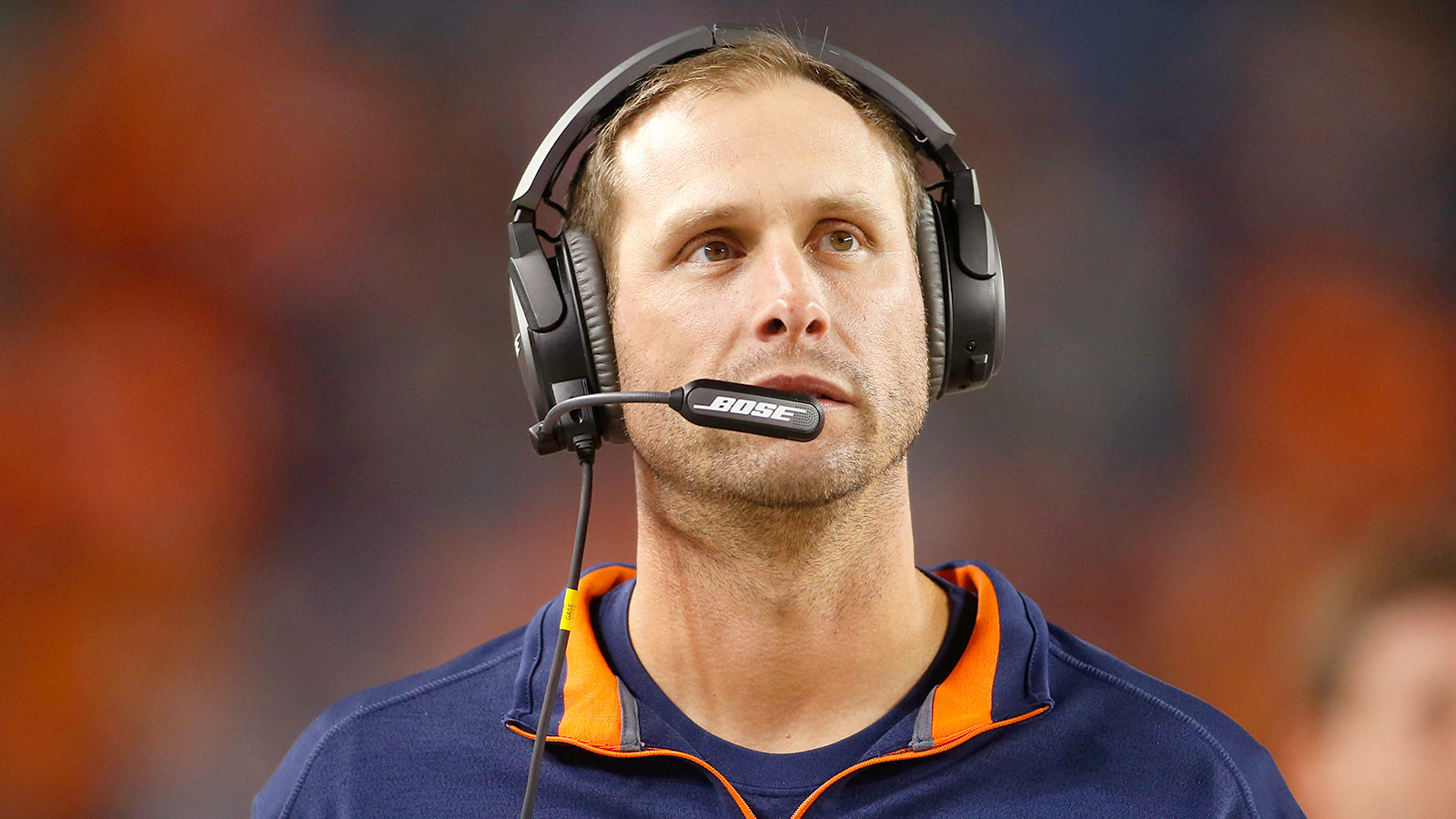 Chicago Bears offensive coordinator Adam Gase first found his coaching legs as an undergrad at Michigan State, where he learned from none other than Nick Saban. There, Gase picked up on the most important intricacies of coaching.
"I really enjoyed being around it and it was kind of becoming an obsession of mine," Gase told the Bears' official website about his time spent on Saban's staff. "The great thing was there were a lot of good guys that were letting me help and the coaches would give me a lot of work to do, so I was able to grow through four years. It was almost like an undergraduate [program] for learning all the ins and outs of coaching."
Gase followed Saban to LSU—where the celebrated head coach would win the first of four NCAA National Championships—as a graduate assistant before charting his own course in the NFL. He first landed with the Detroit Lions as a scouting assistant.
From there, Gase went on to hold offensive coaching roles with the Lions, San Francisco 49ers and Denver Broncos. He spent the last two seasons as Denver's offensive coordinator, presiding over a potent platoon powered by Peyton Manning.
Now, in his first season coordinating Chicago's offense, Gase believes his Bears have what it takes to succeed in the NFL.
"I've really enjoyed being around these guys and the attitude they have and the work ethic," Gase said about this year's team, via ChicagoBears.com. "I think it's hard to come by. In the NFL sometimes you'll have guys that don't work as hard as other guys and I feel that all these guys really try to work really hard, especially on the practice field."
The Bears' offense ranked 21st in terms of total yardage (5,233) and 23rd in terms of points per game (19.9) last season. It's on Gase to remold the personnel into one of the league's most efficient offensive units in 2014.
(h/t Chicago Bears)
Photo Credit: Chris Humphreys/USA TODAY Sports