Atlanta Falcons: Updated 2017 Full Mock Draft 2.0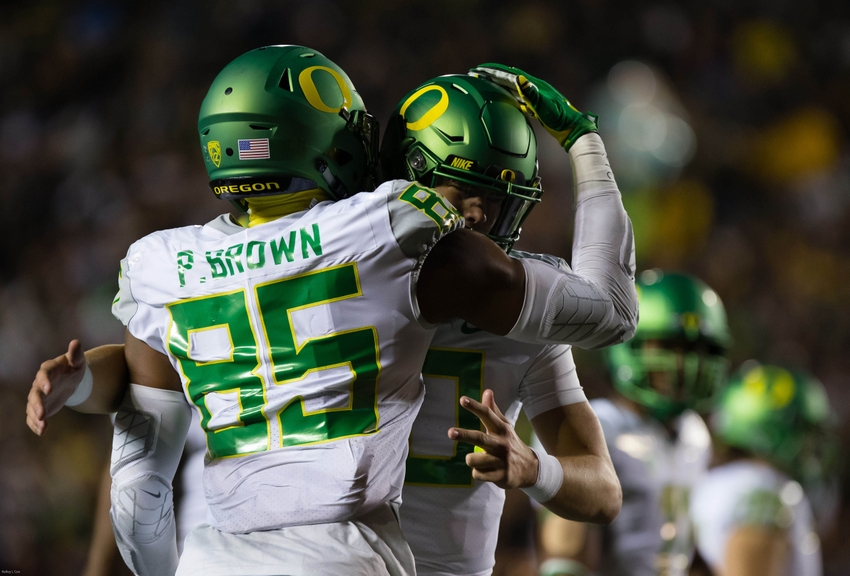 The Atlanta Falcons have finally reached their bye week in the 2016 season and 6-4 with the No. 1 scoring offense, No. 2 passing offense, and No. 2 in overall offense.
The Atlanta Falcons have done a very good job at this point of the season to establish an identity of being a team that takes advantage of inconsistency from division foes, and being a team that shows gradual improvements from the disaster that was the 2015 season.
So with a little break within the season, what better time to install the latest mock draft for the Atlanta Falcons, than now? Atlanta's needs are quite obvious from our last mock draft, which are defensive tackle, pass rusher,  shoring up depth/possible new starters on the offensive line and at free safety.
The 2017 free agency will be interesting for the Falcons as well. Although I wouldn't be surprised if the Falcons are less active in free agency period next offseason when compared to the 2016 free agency. This draft will be able to shore up a number of needs for the Falcons. Here is the new updated mock for the Falcons.
26
Dawuane
Smoot
Defensive End,

Illinois
Smoot may not be on the radar of many but during the pre-draft period, he will. Smoot is 6'3 260 pounds with athleticism and plenty of it. Smoot was a hurdler in high school and has substantially gained over 50 pounds over the course of his collegiate career. At the conclusion of the 2015 season, the stout defensive end totaled eight sacks along with 15 tackles for loss and 39 total tackles. This season so far, he has already eclipsed his 2015 total with 48 tackles along 12.5 tackles for loss but just three sacks.
Smoot provides a quality blend of power, speed, with improving instincts. He has shown bend from time to time around the edge and with time, Smoot can refine his pass rushing arsenal to be a well-rounded pass rusher. Having his unique ability along with Falcons edge rusher Vic Beasley can mesh quite well and will provide a nice weapon on a defensive line that is still in need for a boost in pass rushing.
58
Montravius
Adams
Defensive tackle,

Auburn
The likelihood of defensive tackle Ra'Shede Hageman not donning a Falcons jersey in 2017 is considerable. The likelihood of defensive tackle Jonathan Babineaux retiring at the end of the season is significant. The likelihood that defensive tackle Tyson Jackson is no longer with the team after the season is valid. Which means that the team will need some help at the position with second-year defensive tackle Grady Jarrett. Enter Montravius Adams out of Auburn. Adams has nice size (6'3 300 lbs) along with eye-opening athleticism for a man his size. Adams has the versatility to play both defensive tackle and end in certain sets, which of course is a particular role in the Falcons defensive scheme. The skill set provided by Adams still has room to improve but adding Adams will put a talented defender on a defensive line that is in need of a boost in interior pressure.
90
Mason
Cole
Offensive Guard ,

Michigan
While the Falcons have an overall solid offensive line, the interior portion of the line, at the guard spot in particular, has a couple of aging veterans in Chris Chester and Andy Levitre that may be kicking around the idea of retirement soon. To brace themselves for an inevitable transition plus provide quality depth, the Falcons pull the trigger on a solid prospect in Cole. The three-year starter for the Wolverines has shown versatility by having 25 games under his collegiate belt at the left tackle spot while also starting every game this season at center. He won't be rushed to start if both Levitre and Chester are in a Falcons uniform next season so Cole will have the time to grasp the guard spot and provide depth along with 2016 sixth-round pick Wes Schweitzer. Cole is very solid at getting to the second level and attack defenders with his 6'5 305 pound frame.
122
David
Jones
Free Safety,

Richmond
At the free safety spot at the moment is Ricardo Allen. He has seen some good days and has seen some terrible ones. The interesting belief about Allen is that he may very well have already met his ceiling as a free safety and if he has not, he's not that far from it. Which establishes that Allen may just be an average starter who has considerable flaws (pursuit angles, coverage issues). So in the fourth round, the Falcons draft a 6'2 athlete in Jones out of Richmond. Jones led the FCS with nine interceptions last season while also finishing second on the team in tackles with 97 plus two fumble recoveries. Able to provide playmaking ability in run support as well as utilizing a rare free safety frame (6'2 210) to play centerfield coverage. The level of competition transition may be worth considering but there would be little doubt that Jones's athletic ability will provide a possible upgrade at the position.
154
Pharaoh
Brown
Tight End,

Oregon
While rookie Austin Hooper is a big piece to the future puzzle for the Falcons at tight end, this offensive scheme is predicated off multiple tight end sets along with players that have versatility in the pass catching as well as blocking department. Hooper is obviously in place for the future, as far as Jacob Tamme goes, his shoulder injury this season raises more and more questions about his future for the team as well. Third-string tight end Levine Toilolo is 'ok' as a blocker and his "production" in the passing game is replaceable. This season, Brown is third in the Ducks offense in catches and yards while leading the team in touchdown catches. Two seasons ago, Brown averaged 16.8 yards per catch on the way to a 25 catch, six touchdown season. A broken leg in 2015 may have taken away some speed but Brown still has plenty of athleticism, reliable blocking ability, and is more of a threat in the pass catching department than Toilolo. His presence provides a 6'5 250 pound threat to an already versatile offense.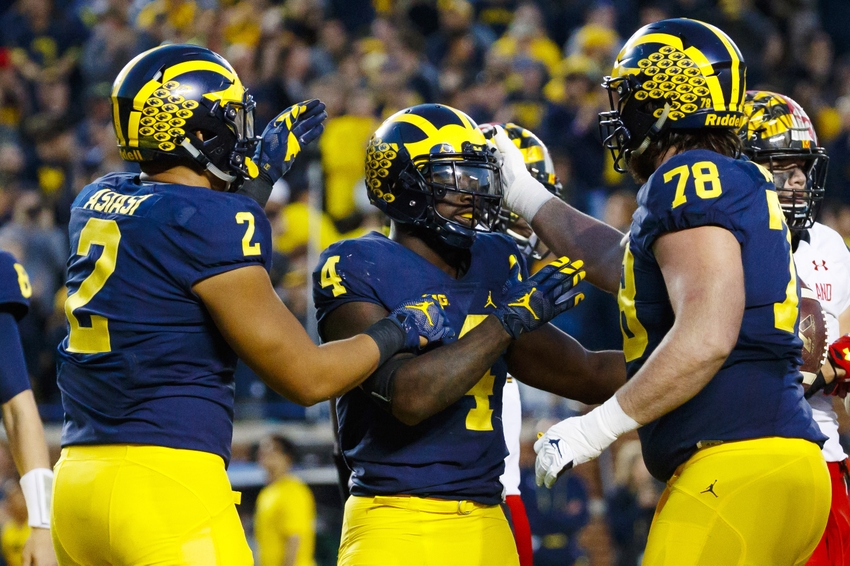 185
Erik
Magnuson
Offensive Tackle,

Michigan
Once again, the Falcons dip into the Michigan factory once again to grab some talent on the offensive line that will shore up the lack of depth behind the starters on the offensive line. Magnuson has good NFL size at 6'5 and 305 pounds and plays with a wide base. Magnuson also utilizes his hands well at the point of attack and at times can apply solid strength against pass rushers. Starting right tackle Ryan Schraeder is a free agent in the offseason and can very well be resigned by the Falcons. The drafting of Magnuson provides a chance for the offensive line to truly shore up depth behind key starters
216
Hardy
Nickerson Jr.
Linebacker,

Illinois
For the final pick, the Falcons dabble into a familiar namesake to select an athletic linebacker with potential. If you're not familiar with the name Nickerson, his father was a 16-year veteran with stints in Tampa Bay, Pittsburgh, Jacksonville, and Green Bay. As for the son, Nickerson was a former California Golden Bear with three seasons under his belt in the Bay Area. He transferred before the 2016 season to Illinois to play for his father, who is currently the defensive coordinator for the Fighting Illini. While Nickerson Jr. lacks great size, he does have a natural ability to flow through blockers to make tackles. Currently, he has 92 tackles on the season with two sacks and two interceptions. The drafting of Nickerson opens the door to a possible training camp battle with backup linebacker Philip Wheeler as well as provides another athletic linebacker to a defense that is slowly accumulating the attribute at the position.
More from Blogging Dirty
This article originally appeared on