Son surprises his mom, who is a diehard Seahawks fan, with Super Bowl tickets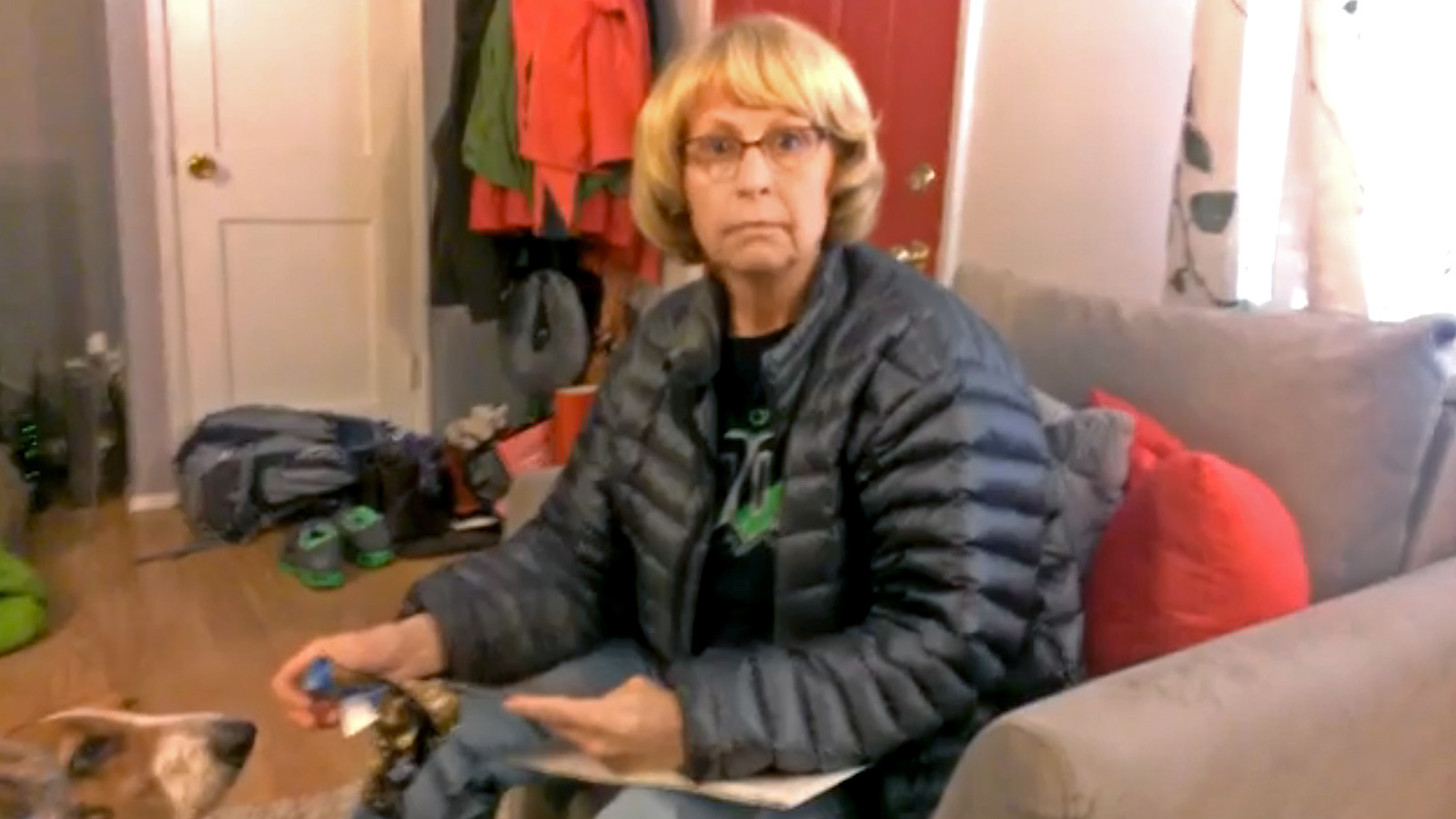 You're a good son, right? Call your parents a lot, never swear in front of your mom, etc., etc.?
That's great and all, but chances are Mike Harris is a better son than all of us.
Harris surprised his mom this week with tickets to the Super Bowl. His mom is a diehard Seahawks fan. She was absolutely stunned by the gesture.
Before we get to the video, let's give you a little background on the Harris family: His mom has been a Seahawks fan since the 1970s. The family has had season tickets since 2002. She cheered the team on with thousands of other fans as they left Seattle for New Jersey on Sunday, not knowing she was going to the Super Bowl.
The family thought about getting tickets to the Super Bowl but found things to be pretty expensive. Then something changed and a plan was hatched. Here's part of what Mike posted under his YouTube video:
My parents and I looked at it, and realized pretty quickly, that there was no way to make it happen financially. It was just too expensive, and with my sister, and my own weddings coming up this year, it just didn't seem meant to be. A week later I found myself reading a headline on Bing about the falling prices of Super Bowl tickets, a surprising situation attributed to cold and cross-country travel difficulties. Naturally I figured I'd take a look and price the whole thing out. PrimeSport.com, tenth row tickets for $1000 cheaper than a week earlier… Delta flights in and out of JFK with seats available for a manageable price… A hotel less than three miles from the stadium for a half-decent price… I texted my dad at 9:55am Pacific time and he texted back four minutes later. We decided to pull the trigger and not tell her until the tickets came. As I was purchasing flights with my fiance Sarah, my best friend's wife Jessica walked in and we started scheming to get Jesse (my best friend from Kindergarten to today) in on the action. Moments later he walked in and we hit him with the idea, and he loved it. Thanks to a random headline I saw out of the corner of my eye after giving up hope, myself, essentially my mom's second son since I was five years old who she rarely gets to see anymore, and most importantly mom herself are heading to see the Seahawks play in the Super Bowl. Mom was there for the send-off of the Seahawks in person, with no clue of what was coming. She came to my house to see me and my dogs, and the FedEx guy arrived and I signed for the package. I opened it, and handed it over to her. Thirty years after she skipped their welcome home for my sake, I was able to return the favor in the biggest way I could ever think of. I'm excited to go see the game, but there was nothing more meaningful than to see my mom's reaction that I've shared in the video.
OK, time for the video. Enjoy:
(H/T Shutdown Corner)