Suns spots: Playoff push edition
With a theme of exactly what might be required for this team to reach the playoffs, we present this week's edition of Suns Spots.
Despite the unexpectedly effective and entertaining results produced by the current lineup, the Suns need a talent upgrade to secure a position in the 2014 NBA Western Conference playoffs.
This player needs to possess quickness, strength, bounce and enough skill to provide even more swagger than the team has managed to develop. He should be able to take opponents off the dribble, creating shots for teammates and generating his own scoring opportunities. This player also should be capable of making these shots at all three levels and have the capacity to finish basket attacks with a flourish.
The Suns' anticipated addition also should have similar ability to make plays on defense, using his physical attributes to apply on-ball pressure, create havoc in the passing lanes, make pristine rotations and rise to rim-protection occasions.
He needs to bring enough self-confidence to take over games yet demonstrate a willingness to blend with those teammates currently driving Phoenix toward the postseason.
This player should be … someone like Eric Bledsoe.
Having several tricky issues accompanying his health and contract status standing side by side with the franchise's short- and long-term interests, the impact of Bledsoe's expected return can't be minimized.
By the way, in addition to the Bledsoe watch, the Suns and their fans have about three more days to track the transaction-provoking power of Emeka Okafor's expiring contract.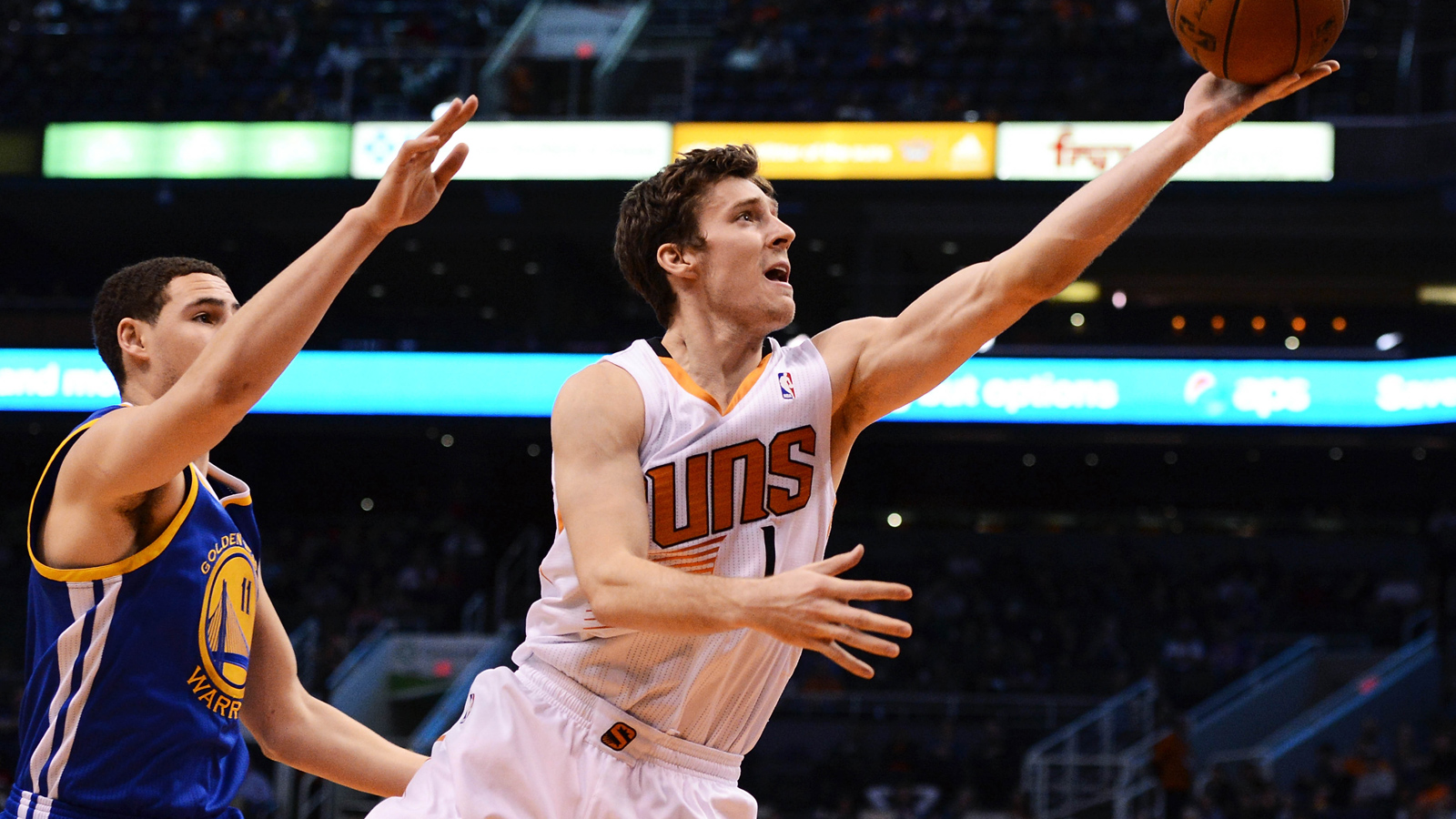 Whether it's figuring out how to be as productive as possible working off the ball when Eric Bledsoe is on the floor or taking over as the lead ballhandler, Goran Dragic has been terrific.
Coming out of the All-Star bonanza, the Suns' lefty checked in fourth among all NBA point guards for efficiency. Despite having defenses locked in on his bucket-seeking adventures, Dragic — again, playing without Bledsoe — has lifted his shooting percentages to 50 overall and 41 from 3-point range while hiking his scoring average to 20 points per game.
"He's making great decisions out there," Warriors coach Mark Jackson said recently, "whether it be scoring for himself or making plays for others."
Heat coach Erik Spoelstra also had high praise for Dragic.
"I tell you what … he's a handful," Spoelstra said. "The pace and the energy that he brings consistently on every single possession is admirable."
Now that he and his teammates aren't exactly sneaking up on anyone, The Dragon's laser focus may have to be ratcheted up even more for him to maintain his recently level of productivity.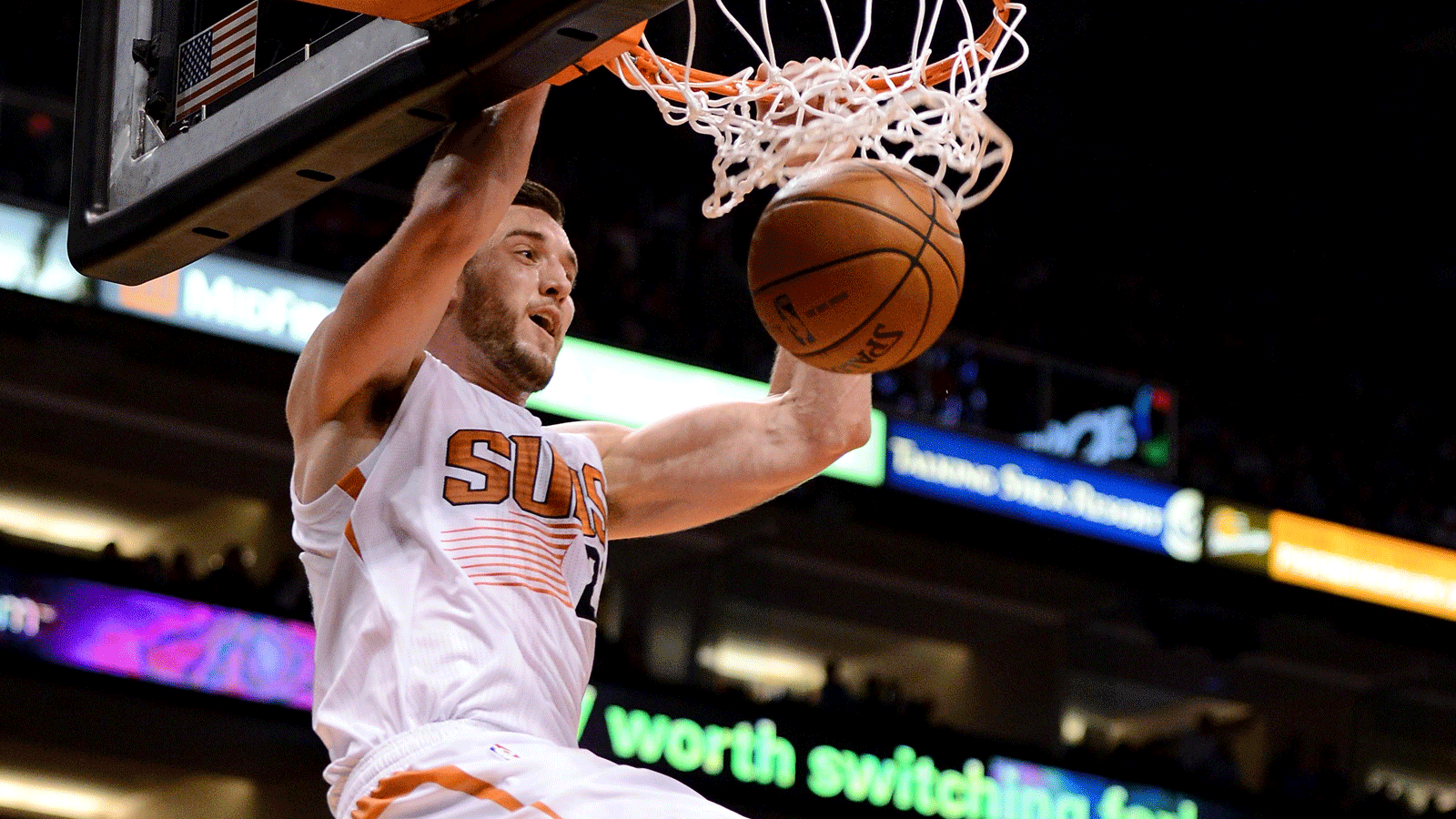 We understand that Miles Plumlee is registered as the league's most imporved player in efficiency-related statistics generated by hoopsstats.com
Although the second-year center's skill level has increased since he arrived in Phoenix last summer, the improvement ranking has been greatly boosted by Plumlee actually playing this season. Still, despite a seemingly out-of-nowhere rises from apparent trade throw-in to near-double-double starter, his continued improvement might be required for the Suns to reach postseason.
As defenses become more familiar and focused on defending the Suns' perimeter players, having Plumlee do more than vigorously roll to the basket after setting a screen would be helpful. Thanks to quickness, strength, agility and good coaching, he's demonstrated the capacity to create space for jump hooks with either hand. He simply has to knock those down more frequently.
And, as coach Jeff Hornacek has indicated, Plumlee must continue to move toward enlightenment when choosing when to contest shots and when to maintain rebounding position on the defensive boards.
It also wouldn't hurt if rookie Alex Len (currently working his way within sniffing distance of the rotation as his lower extremities become more functional) provided a bit more during his appearances. Hornacek will continue finding minutes for Channing Frye at the five, but when a bigger presence is required while Plumlee is off the floor, Len's ability to face the basket and makes shots might help maintain spacing.
That's always a bonus.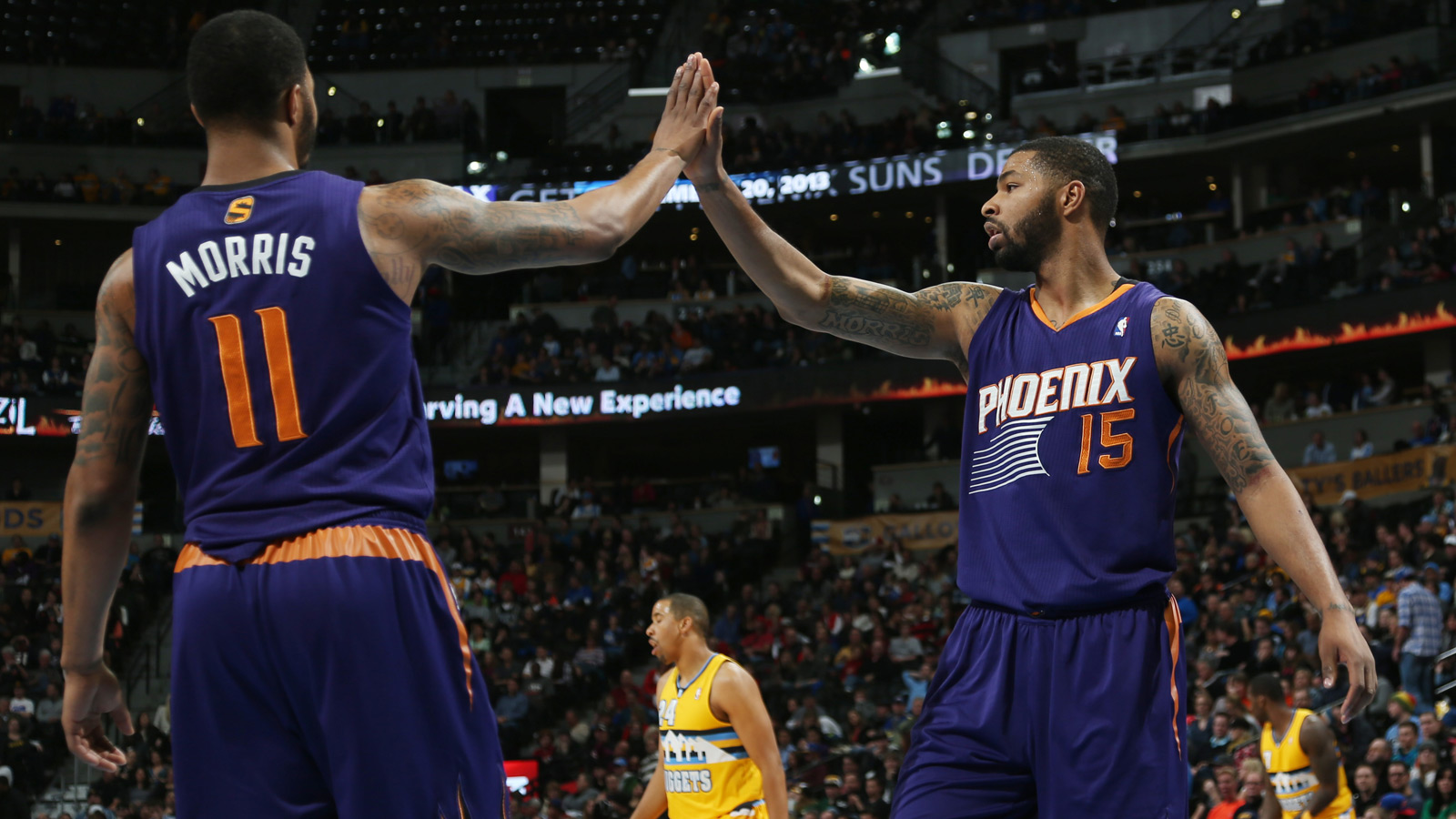 Go back one year and imagine the Suns in playoff contention with Markieff and Marcus Morris as important players in this push.
When asked for the biggest area of improvement in their viability this season, Hornacek singled out defense. He said their ability to be coached into better defensive awareness has been the twins' primary upgrade.
For the Suns to make that final push, however, the Morris brothers need to present a more consistent focus. As most of us would readily admit, there are stretches that feature one or both twins qualifying as something less than dialed in.
When they're playing well, Markieff and Marcus provide the Suns with a second-unit punch capable of taking over second quarters or giving the Phoenix starters extended rest in the fourth. Hornacek has coaxed this season's improvement by putting both players in situations where they can succeed while acknowledging they may have a limitation or two.
Marcus' position to succeed is accepting an offensive green light in exchange for solid effort on defense. This ability to fire reasonably open shots without (much) consideration of coaching-staff reprisal makes him a sometimes deadly option.
Markieff, who has a Western Conference Player of the Week banner next to his name, has realized that his advantage over bigger power forwards isn't limited to waltzing out past the 3-point arc.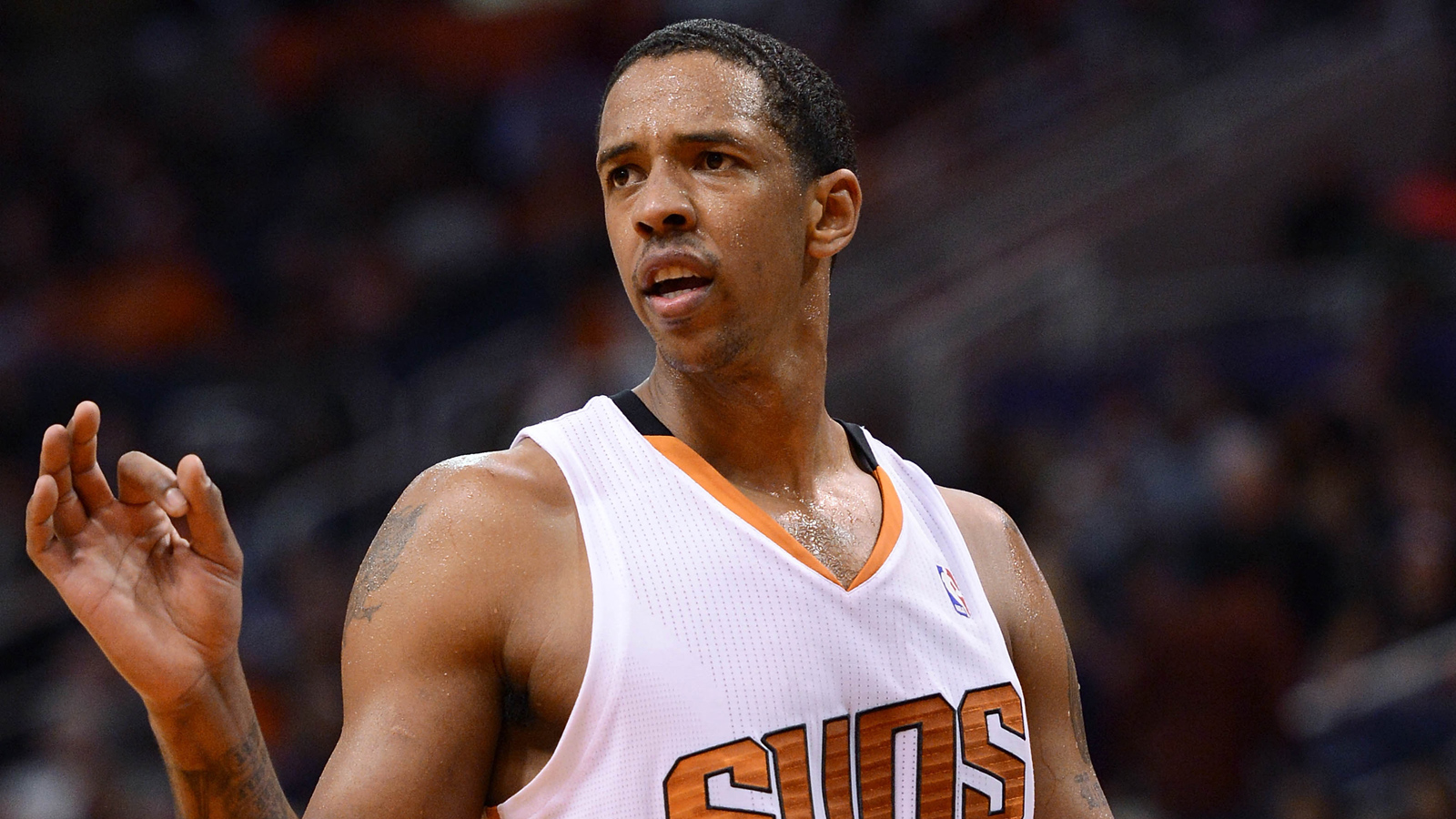 A look at Frye's statistical splits tells us that the veteran power forward averages 12 points per game in the Suns' victories and 12 in their defeats. That suggests that his productivity is not exactly the barometer for how well Phoenix does in a particular game.
The mercurial fluctuations of the Morris twins and Gerald Green certainly seem like more definitive indicators. But it also should be noted that Frye shoots 5 percentage points higher from 3-point range when the Suns are triumphant (42 to 37).
OK, so when he makes a few more, the Suns are sitting pretty. We've got it.
What long has been the case, however, is how important the simple threat of Frye loitering behind the race can be to the rhythm of the Suns' offense. Even during seasons in which Channing has been less than stellar from a deep-shooting standpoint, Phoenix has operated at greater efficiency with Frye on the court than when he's not.
With the potential for Frye to rock the opposition for multiple bombs over a short time span, a frontcourt defender is required to remain attached. And this, of course, creates space for Goran Dragic, Eric Bledsoe or any other Sun given the responsibility to bisect a defense.
Frye, who missed last season after being diagnosed with an enlarged heart, hasn't had any restrictions on his involvement thus far. If this continues — and he shoots well by his standards — the Suns will have space to get things accomplished.
And on defense, his length and experience against some of the league's low-post monsters enable Hornacek to use Frye at center to create even more defensive issues for the opposition.