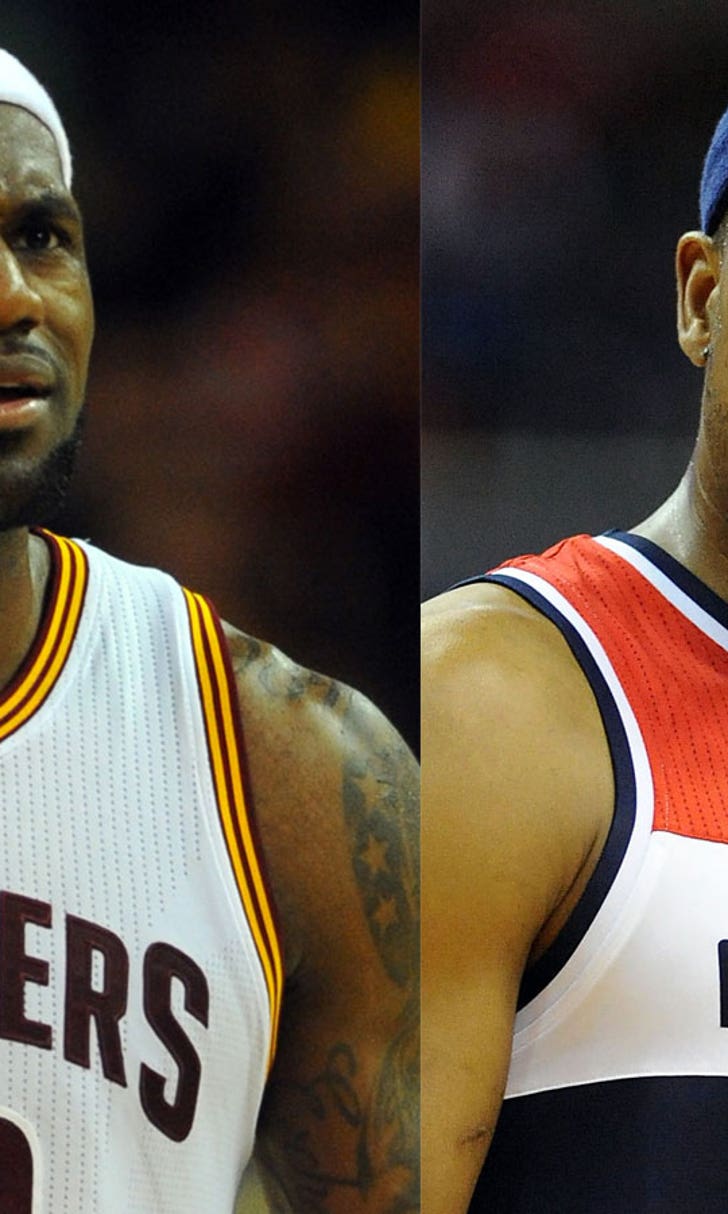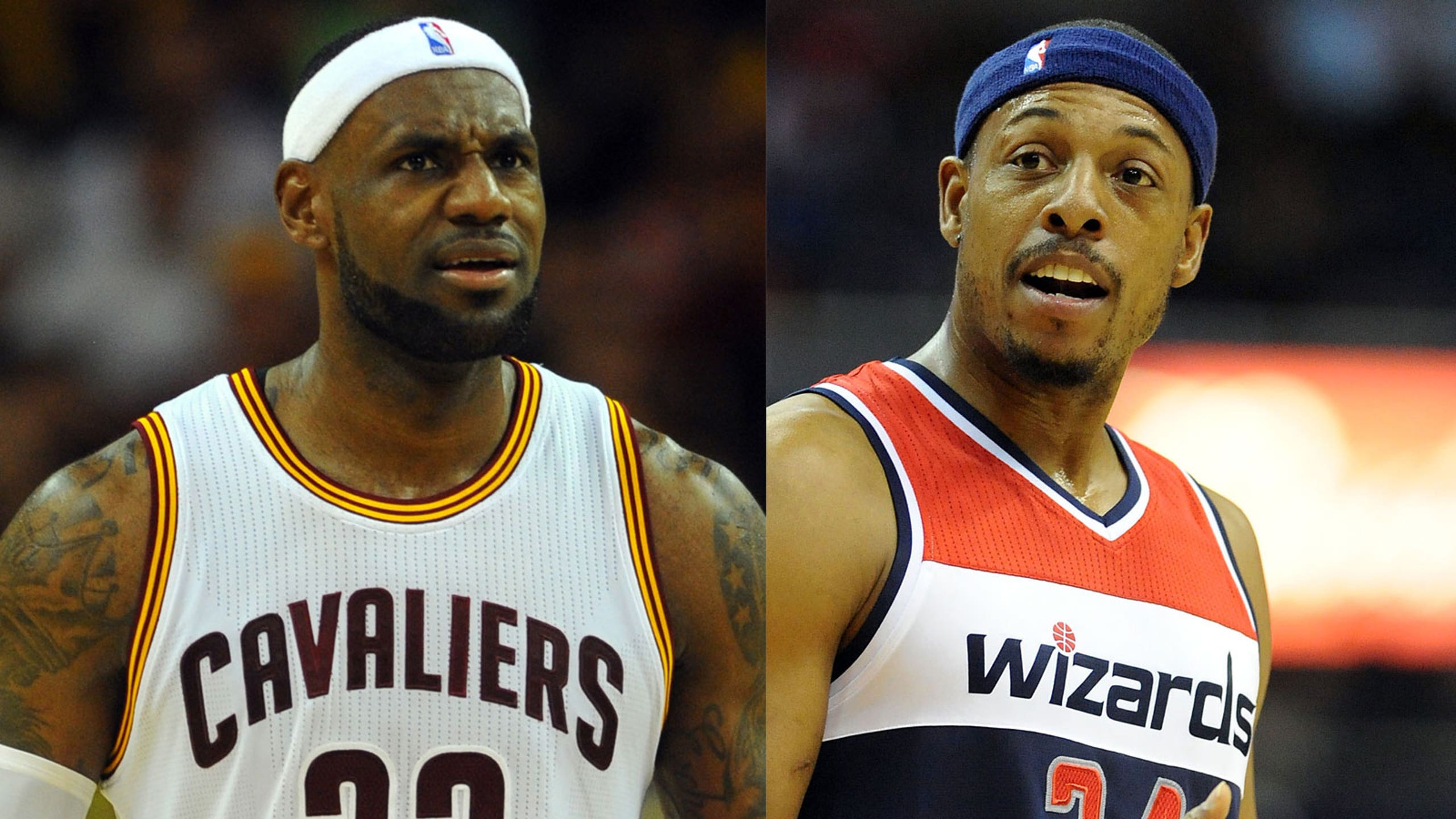 Pierce on LeBron: 'Why do I want to be cool with that guy?'
BY foxsports • November 21, 2014
LeBron James and Paul Pierce share quite a history. Their rivalry dates back to James' first stint with the Cavaliers and Pierce's days with the Boston Celtics' Big Three of Pierce, Ray Allen and Kevin Garnett.
Friday night in our nation's capital, they meet again as new faces in new places — James again with the Cavs and Pierce as the starting small forward with the Washington Wizards.
Pierce is 37 years old now, his career clearly winding down. James turns 30 next month, and while he's as productive as ever, he and his new teammates are still adjusting to one another.
But regardless of time, place and career accomplishments, Pierce and James share a special relationship. It hasn't always been pleasant, and they may never be friends. But they do respect what the other guy has done. At least to a certain extent, it seems.
"I think a lot of it is misunderstood. If I see LeBron walking down the street, it's not going to be no fistfight. I got a lot of respect for him," Pierce said before the Wizards and the Cavs' first meeting this season. "The competitive nature of both of us, being at the same position, being on top teams, gunning for the same trophy year in and year out, that's where that comes in to play. It's like fighting for the same girl. Why do I want to be cool with that guy?"
After battling as members of the Cavs and Celtics, James and Pierce moved on to the Heat and Brooklyn Nets, respectively. James' teams often came out on top once he made the move to Miami. But now it's the Cavs (5-5) and Wizards (7-3). Two more teams that feel they have the necessary parts to advance through the East.
They are also two teams that realize they are going through a "process" of getting things figured out.
"What helps me out is I've been through it before," James said from shootaround Friday. "But at the same time, I'm a winner and I want to win and I want to win now. It's a fine line."
That's a subject Pierce touched on, particularly when it came to James leaving the Heat for Cleveland in free agency in July.
"I was definitely surprised," Pierce said. "With the run that they had in Miami, them going to four straight Finals that that wouldn't deter him, losing in the Finals. I thought they built something special there.
"Obviously, Cleveland has a special place in his heart and he felt like he left something behind but it's good for him. It's good for the game of basketball. Shifts the balance of power. We know how tough it is to put together a team and try to win a championship in that first year, which makes the Eastern Conference that much wide open."
And James and Pierce and their knowledge of winning — and each other — are reasons why.
"I've got total respect for him as a person," Pierce said. "It's just the things that we go through are all on the court and that's where we leave it."
---
---