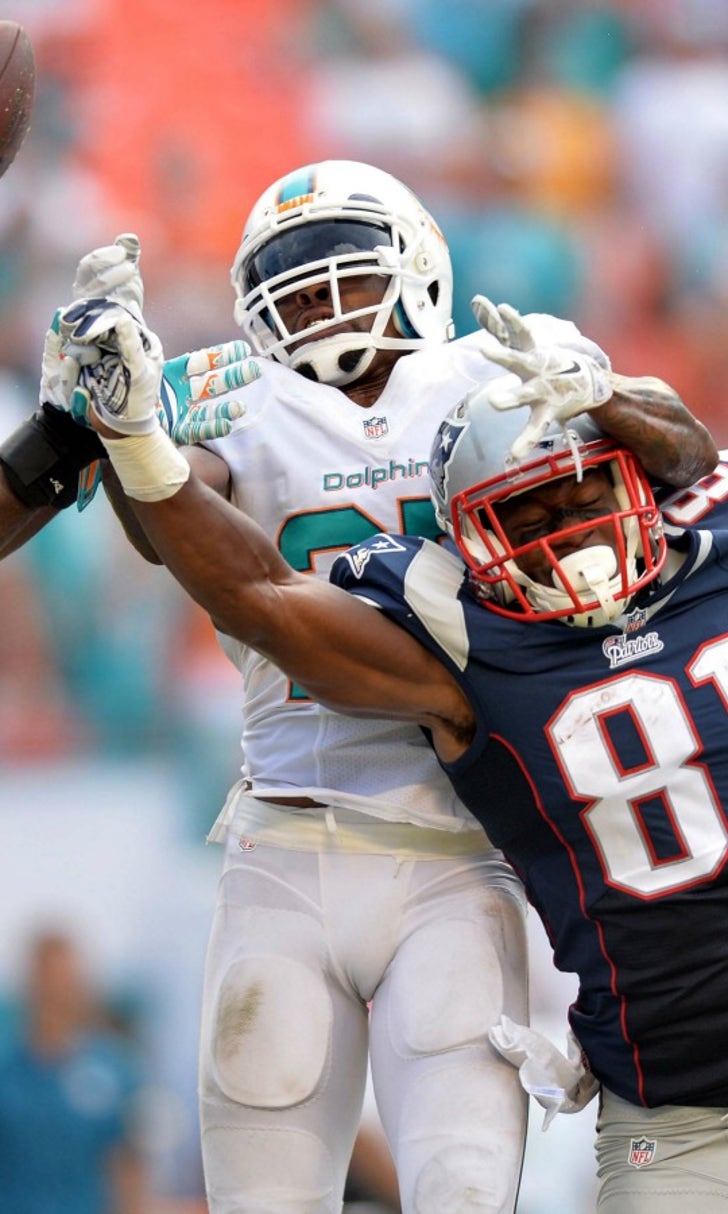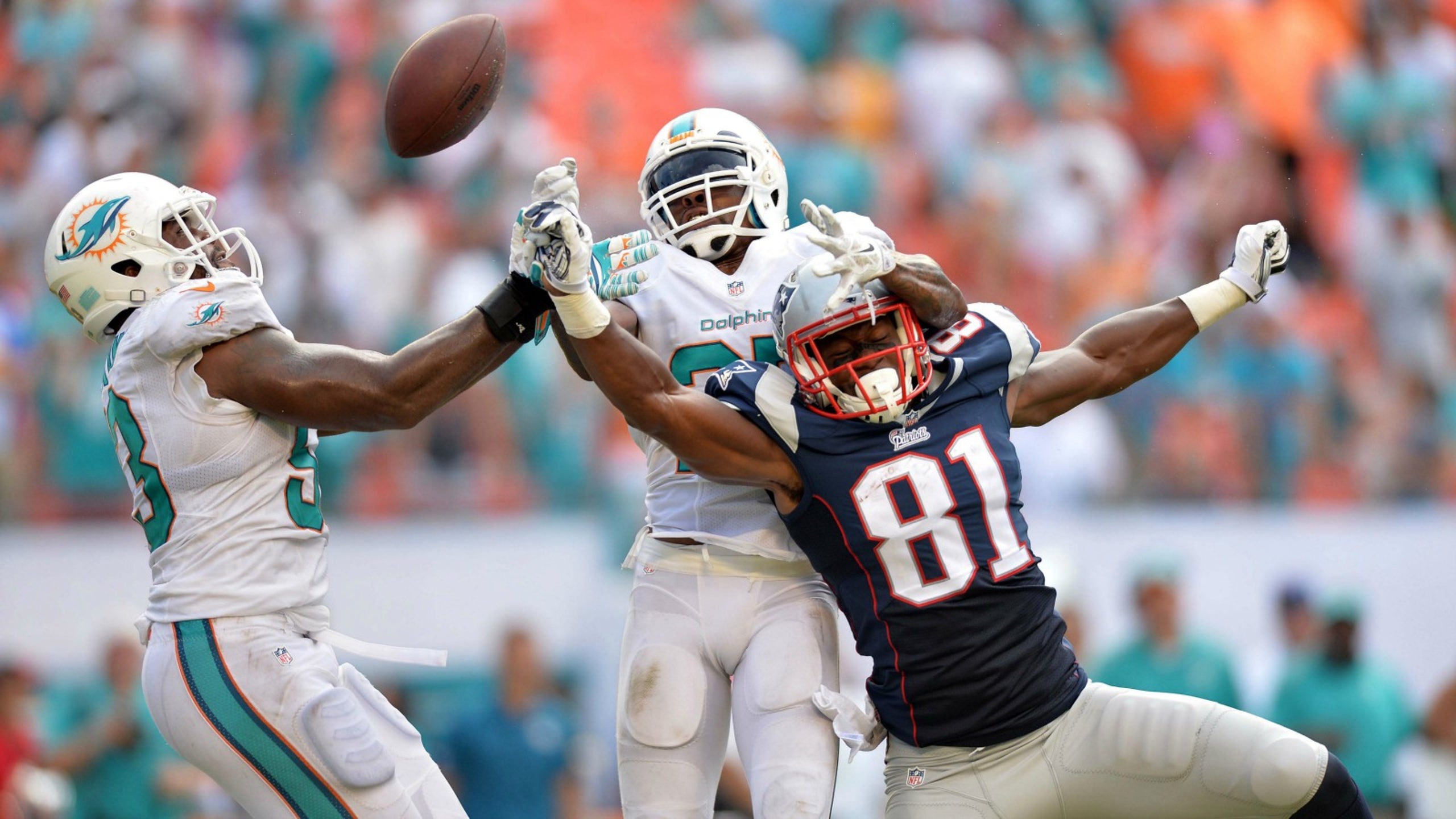 Dolphins facing must-win situation at Patriots to keep slim playoff hopes alive
BY foxsports • December 13, 2014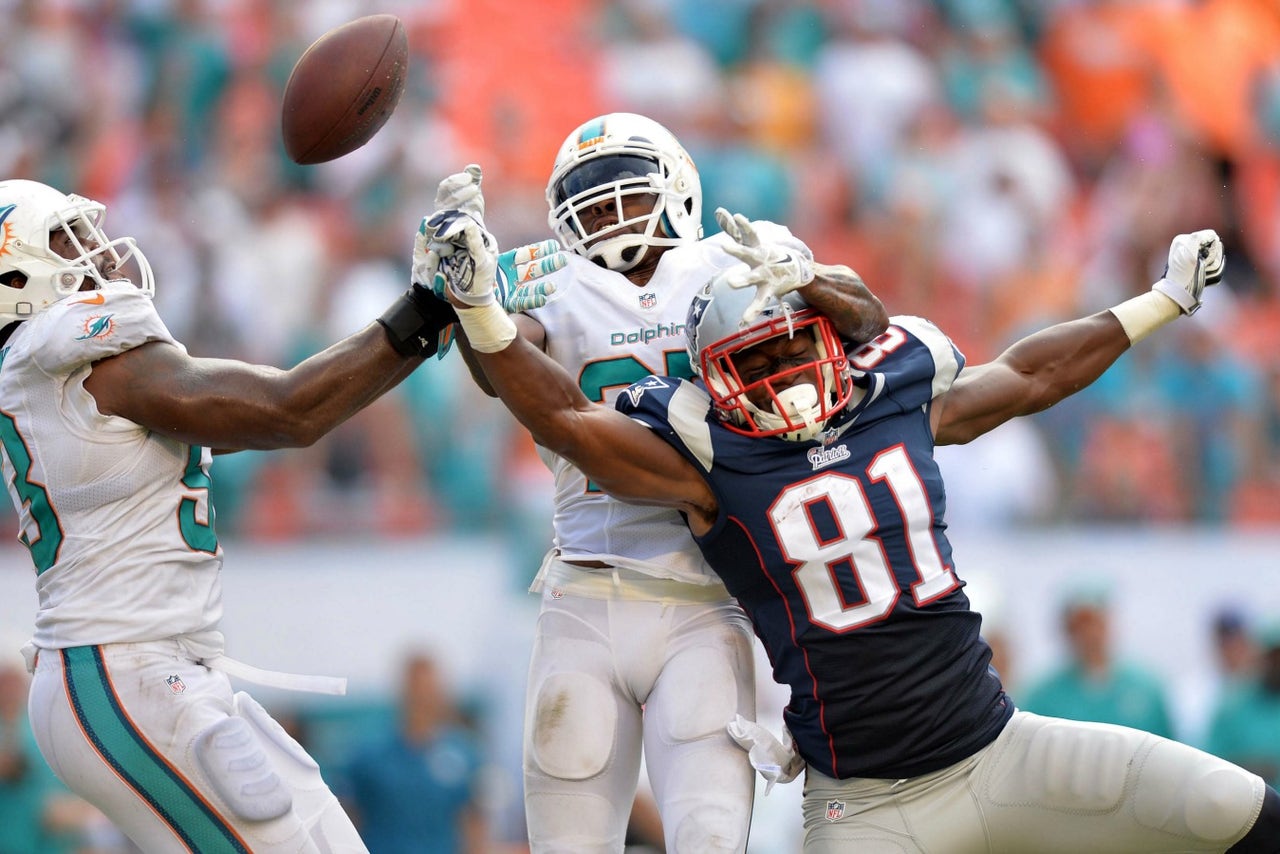 The Miami Dolphins (7-6) face the New England Patriots (10-3) on the road Sunday in a must-win game to maintain their playoff hopes.
They only have themselves to blame for being put in this difficult position after losing three of their past five games, and they will need assistance from other teams in order to qualify for a wild-card spot. Though no team has been able to win at Gillette Stadium this year, the Dolphins should have some confidence entering Sunday after playing them well in their 33-20 Week 1 win.
"We shut down the run, number one, relatively well," Dolphins head coach Joe Philbin said of that win. "I don't have a statistic coming off the top of my head, but I thought we kept them behind the chain a little bit. We got them off the field on third down. We did the basic things. I think we got some pressure on the quarterback, if I remember correctly. Just all the basic fundamental things you do well."
Whether the Dolphins can put it all together like they did in the second half of their season opener is anyone's guess with several key players on both sides of the ball either limited or sitting out due to injury. 
New England is surging at the right time, and their early season issues are a distant memory. Contrast that with Miami, who has yet to put together a solid stretch of play for a sustained amount of time this season. They'll need to do it starting Sunday in order to run the table in their final three games to have any chance of at the postseason.
MATCHUP TO WATCH
TE Rob Gronkowski vs. healthy Dolphins linebackers.
Miami's linebackers are banged up, and one of the best tight ends in the game ready to take full advantage of who's left standing. Starters Koa Misi (hamstring/knee) and Jelani Jenkins (foot), as well as backup Jonathan Freeny, are all listed as doubtful. On top of that, backup Chris McCain (ankle) is listed as questionable.
Stepping in will likely be Jason Trusnik, Philip Wheeler and Kelvin Sheppard to try to contain the Patriots offense, which ranks seventh overall in the NFL with 381.7 yards per game. 
Defensive end Dion Jordan will be ready for Gronkowski -- who has averaged 80 yards since facing Miami in Week 1 and has totaled 997 yards and 10 touchdowns for the season -- if he gets the call to cover him.
"Of course," he said. "If I have to do it to help my team, then I'll definitely do it. This year, they've put me in position to cover other guys. I had to get ready mentally and physically to do it. If it happens this week, I'll be prepared."
TRENDING UP
Dolphins: Ryan Tannehill has 3,044 passing yards for the season and is the first Dolphins player to have reached the 3,000-yard mark in each of his first three seasons. He joins Dan Marino as the only Dolphins quarterbacks to have three or more seasons with 3,000-plus yards.
Patriots: New England owns a 6-0 record at home this season and has won eight of their past nine games overall.
TRENDING DOWN
Dolphins: Miami's run defense continues its downward spiral and is ranked 28th in yards per carry (4.4) and 22nd in yards allowed per game (123.5).
Patriots: New England has lost two straight times to Miami and will look to avoid a season sweep, which would be the first for Miami against them since 2000.
INJURY REPORT
Dolphins: Out: G Nate Garner (illness), DT Anthony Johnson (ankle); Doubtful: LB Jonathan Freeny (hamstring), LB Jelani Jenkins (foot), LB Koa Misi (hamstring/knee); Questionable: LB Chris McCain (ankle) TE Charles Clay (hamstring/knee), CB Cortland Finnegan (ankle), CB Jamar Taylor (shoulder)
Patriots: Out: DE Dominique Easley (knee); Questionable: G Dan Connolly (ankle), WR Julian Edelman (thigh), T Cameron Fleming (ankle), LB Dont'a Hightower (shoulder), DE Chandler Jones (hip), WR Brandon LaFell (shoulder), DE Rob Ninkovich (heel), RB Shane Vereen (ankle), LB Chris White (ankle)
DID YOU KNOW?
Miami holds a 51-44 regular season series advantage versus the Patriots but is 17-30 in New England. 
QUOTEBOARD
"I view this as a one-game season right now because, we know if we don't win this game, we really don't have a chance at the playoffs, so we came out with a great attitude this week. We tried to have our best week of practice. We are excited about this game. We played them really well the first time. I can't wait to go out there and see how we play them on Sunday." -- G Mike Pouncey on the importance of Sunday's game.
"They are playing really well right now. They really are. You look across the board, especially in the secondary, they are doing well in coverage. They play a lot of man and they are good at it. They don't offer a lot of separation. (Darrelle) Revis is playing really well right now. He's always been good, but he's playing really well right now. We are going to have to do a good job of finding separation, creating ways to get separation and protecting so we can get the ball downfield." -- Tannehill on New England's defense.
It's a team that takes great care of the football. I think they are what plus-10 or something in the turnover margin. They're one of the best teams in football in that regard of holding onto the ball and taking it away, number one. I think they are operating at a high level in all three phases. They're scoring a lot of points, they're not giving up a lot of points. I think, the last three weeks, they're giving up an average of about 16 points a game. They're just playing good all-around football." -- Philbin on comparing the Patriots in Week 1 to now.
LOOKING AHEAD
The Dolphins will host the Minnesota Vikings next Sunday at 1 p.m.
You can follow Surya Fernandez on Twitter @SuryaHeatNBA or email him at SuryaFoxSports@gmail.com.
---
---