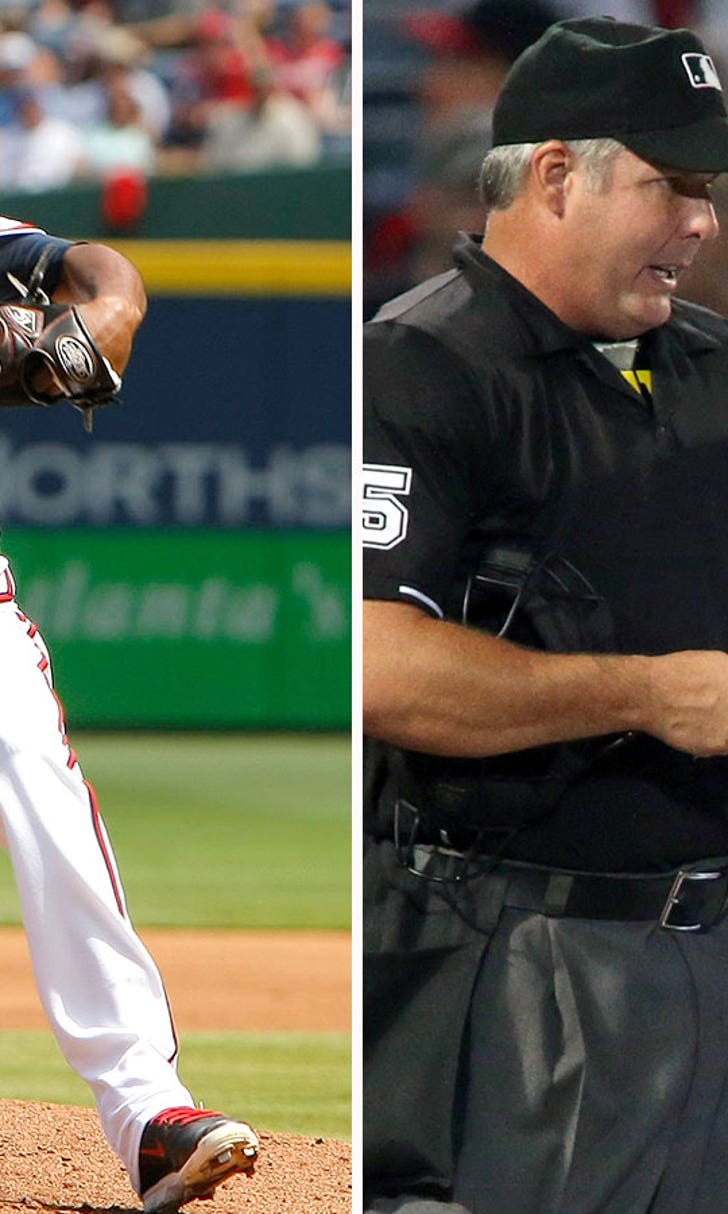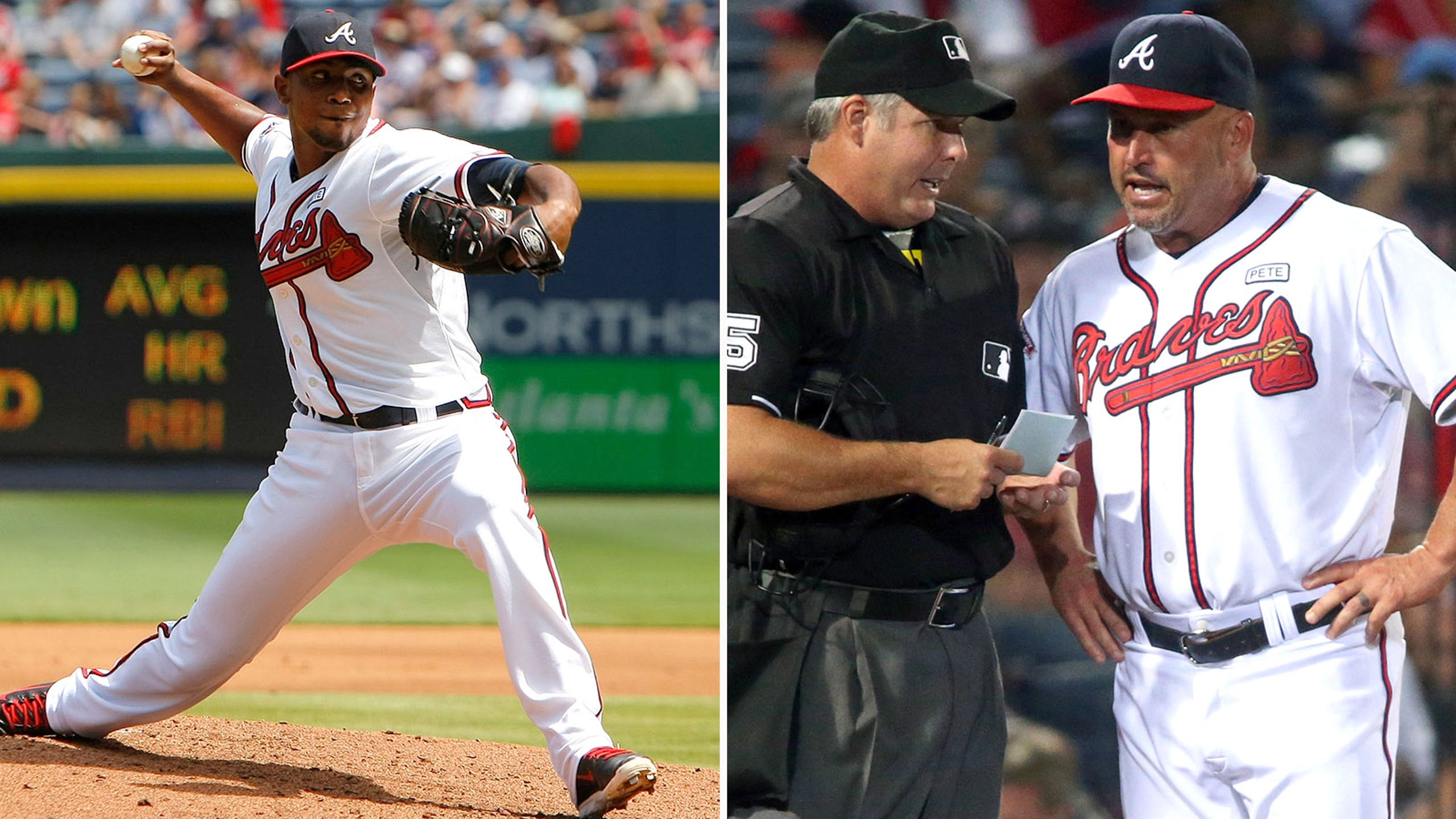 Braves, MLB players take sides on pace of play, replay changes
BY foxsports • February 27, 2015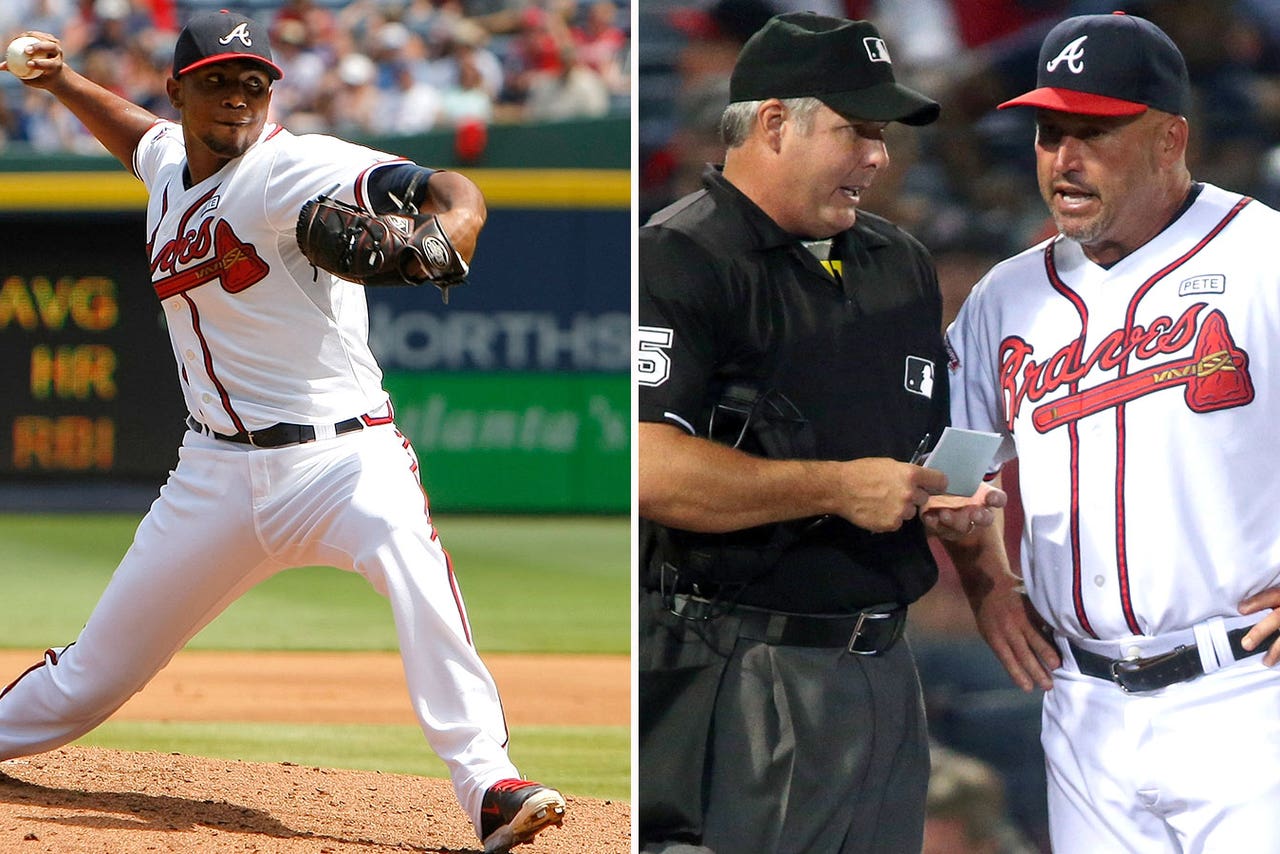 LAKE BUENA VISTA -- Long before this technologically advanced world of smartphones and tablets, Twitter and Instragram became commonplace with children of all ages, baseball was still a game played at a leisurely pace.
And that was the charm for many fans, an open-ended affair, time-wise, that's typically enjoyed outside, amid brilliant sunshine or a blanket of evening stars from above.
So, let's have some perspective about baseball's new/adoptive measures for pace-of-play and instant replay:
This isn't some vain attempt to cloak the deliberate ongoings of these daily games (starting newt week), in general, thus appeasing a sporting culture that's short on attention spans ... and long on viewing options.
Rather, it's a conscious move to minimize the innocuous moments that unconsciously turn a 2 hour, 43 minute game into a 3 hour, 50 minute test of endurance -- while also disrupting the fans' rhythm of beating rush-hour traffic (day game) or getting the kids to bed at a reasonable hour (night game).
In the 1970s, when nearly all locally televised games were shown on over-the-air TV (non-cable), the average time per game was 2 hours, 30 minutes.
A decade later (1980s), the average game time was 2 hours, 36 minutes.
Fast forward to 2010: The average game time in Major League Baseball had risen to 2 hours, 55 minutes; and for 2014, another considerable jump boosted the average game time to 3 hours, 8 minutes.
This latest round of revelations became a high-priority initiative for new MLB commissioner Rob Manfred, who with the support of the players' and umpires' unions, recently introduced a series of ornamental, but effective changes for speeding up play.
On the objective side of the ledger ...
**The inning breaks will be more regimented in time, which puts (gentle) pressure on TV networks to be more efficient during their allotted time for commercials. It also calls for warmed-up pitchers to be ready quicker, on a per-inning basis.
On the subjective end ...
The penalties for violating the "batter's box" rules will be at the discretion of the game umpires. The possible consequences include the following:
--The umpire shall award a strike without the pitcher having to deliver the pitch. The ball is dead, and no runners may advance.
--The umpire shall award additional strikes, without the pitcher having to deliver the pitch, if the batter remains outside the batter's box and further delays play.
Red Sox slugger David Ortiz, one of baseball's biggest stars (literally and figuratively), has already spoken out against the new pace-of-play rules.
"(The MLB rules-makers) don't understand when you come out of the box, you're thinking about what the (pitcher) is trying to do. This is not like you go to the plate with an empty mind. We're not doing it just for doing it. Our minds are speeding up," said Ortiz earlier in the week, according to The Providence Journal. "I saw one pitch. When I come out, I'm thinking, 'What's this guy going to try to do to me next?'
"I'm not walking around because there are cameras all over the place, and I want my buddies back home to see me."
Ortiz, 39, then dismissed how the new rules, through his own prism.
"It doesn't matter what they do, the game is not going to speed up. That's the bottom line," says Ortiz, the Hall of Fame shoo-in (466 homers/1,533 RBI), who may end up retiring in the next year or so. "I'm not going to change my game, no matter what they say ... The game has been going on for over 100 years. I don't care who you are, you're not going to change it. That's our nature."
At first glance of the above changes, one might surmise the hitters are bearing more responsibility with assimilation ... and face greater consequences for not falling in line.
After all, not every MLB pitcher can match the frenetic pace of expedient workers, like Toronto starter Mark Buehrle, who was recently clocked at 10-11 seconds per pitch (via The MLB Network).
(Note: FanGraphs.com charts the average time between pitches at 23 seconds in 2014 -- a 1.5-second jump from 2010.)
On Wednesday, Braves ace Julio Teheran -- a top-15 pitching candidate for 2015 -- would like to replicate Buerhle's precision, if pressed. On most outings, when Teheran finds a comfort zone ... he's not about wasting precious seconds in-between pitches.
"I feel like I'm going to take advantage of that ... because sometimes, the hitter takes too long" in the batter's box, says Teheran (186/51 K-BB rate last year).
Braves rookie Mike Foltynewicz, one of the primary return pieces in the Evan Gattis trade to the Houston Astros, would also welcome a more stringent set of pace-of-play rules for pitchers.
"Sometimes, I get a little too amped-up to pitch. ... I've been told (by previous coaches) to take a few deep breaths in between pitches," says Foltynewicz, the Braves' top pitching prospect, who has a fastball that maxes out in the high 90s. "But once I get the ball rolling, I think it starts working pretty fast for me."
The above quotes are an interesting snapshot, explaining the age/position/experience disparities amongst under-25 turks like Teheran/Foltynewicz and the venerable Ortiz.
Teheran and Foltynewicz have already gotten used to speeding-up-the-game measures in the minors, or Arizona Fall League (which has an actual pitching "shot clock"); whereas Ortiz is like one of those cagey NHL veterans from the early 1980s -- the ones who weren't obligated to wear a helmet on the ice ... because they were grand-fathered in to the old ruling (no helmets).
Fast forward to the present, where every hockey player -- from age 6 to 42 -- has been wearing a helmet for every shift, every goal, every penalty of their playing days.
Which brings us back to Ortiz, who understandably views the baseball world from the perspective of his fellow hitters.
"It seems like every time they want to speed up the game, they focus on the hitters," said Ortiz (to The Providence Journal), while mimicking a pitcher shaking off sign after sign. "How about the guy on the mound like this for three hours? Nobody talks about that."
For comparison sake, Major League Baseball's instant-replay system from 2014 was more comprehensive and thorough than any other time.
In previous seasons, video review was permissible for boundary calls involving home runs, with the umpires having final say on the isolated matter -- after viewing the sequence, via replay.
But now, spanning Innings 1-6 of each game, managers are granted an optional challenge ... and can retain that challenge if the call gets overturned (in their favor).
The lone caveat for 2015: Managers won't have time to shamelessly filabuster -- in the form of staging faux on-field arguments with an umpire, as a means of affording that team's video-replay official more time to weigh the pros/cons of challenging.
In effect, managers will be discouraged from coming out of the dugout to initiate challanges.
In his Wednesday meeting with league officials, Braves manager Fredi Gonzalez had a different interpretation of the skippers' replay protocol, in advance of challenges being formally requested.
"If we want to go out (onto the field), we can still go out ... (MLB officials) didn't change very much," says Gonzalez.
A day prior, Gonzalez had spoken about the "awkward" 2- or 3-minute discussions that took place between manager/umpire last season -- a time when everyone in the stadium knew the managers were simply killing time before getting a thumbs-up (or thumbs-down) on the challenge attempt.
That aside, Gonzalez believes MLB has done an admirable job of prohibiting managers from disputing plays -- without levying an official challenge -- based on a technicality.
"Before, if you went and argued (the catcher) was blocking the plate, they would take a look at the whole play -- and that would not cost you a challenge" ... so a lot of managers were taking advantage of how (they) would phrase (the request).
"So now, if you ask, it's a challenge."
Similar to last season, the second phase of replay kicks in for the 7th, 8th and 9th innings (and beyond), with the umpire crew chief reclaiming control of when reviews can be implemented.
Loosely modeled after the NHL's protocol for instant replay, all video reviews will be handled by MLB officials, specifically the Major League Baseball Advanced Media headquarters in New York City.
Each ballpark will have a customized technology center near home plate, allowing the umpires easy access to view the disputed call. From there, at least two umpires must confer with MLBAM officials about the play, with the New York officials rendering the final verdict.
---
---