National Football League
National Football League
Vikings counting on Guion but knee injury persists
Published
Aug. 23, 2012 8:55 a.m. ET

The Minnesota Vikings were excited about the progress Letroy Guion was making in his transition from one defensive tackle spot to the other.
He showed up in ideal shape, expressed a positive attitude about the new position and hustled all over the field at the beginning of training camp.
There's one problem, though. He's hurt now and might not play the rest of the preseason, valuable opportunities for Guion to gain comfort and confidence before the games start to count.
''It's just unfortunate that he is missing all these reps,'' coach Leslie Frazier said. ''We really needed him to get those reps at that position. It's somewhat of a new position for him, so it's tough. But that's the way it is right now.''
Guion sprained the posterior cruciate ligament in his right knee on Aug. 11 during the first series of the game at San Francisco. He sat out the next game against Buffalo last Friday, but he was back on the field this week wearing a bulky black brace until he aggravated the injury in practice on Tuesday. Guion watched from the side on Wednesday wearing a white compression sleeve over his knee, and he won't play this week against San Diego.
Frazier said he's confident Guion will be ready to start the season on Sept. 9 against Jacksonville, but with the last exhibition game approaching on Aug. 30, the Vikings (29th in the AP Pro32) might decide to hold him out of that one too to give him a better chance to heal before the opener.
''We need a guy who can demand a double team at that position. We've lacked that a little bit,'' Frazier said. ''That's what helps our defense to be more successful, especially against the run. If they have to double team, it just frees up our linebackers to make some plays. He needs to show that he can do that and when he's single-blocked he can make those plays and make people have to double team him. If they can block him with a center or guard, we've got problems. We think he has the ability to demand that double team. We'll see once we get him back on the field.''
The Vikings re-signed Guion in March to a three-year contract worth $9 million with $2.5 million guaranteed, relatively big money for a guy who hasn't done much in four NFL seasons. Drafted in the fifth round out of Florida State in 2008, Guion has had a couple of strong training camps, but that's about it. He has two sacks and seven tackles for loss in his career.
Guion backed up the team's faith in him by dropping about 20 pounds, from roughly 330 to 310, during the winter and spring. He'd been the backup to Kevin Williams at the under tackle position, which lines up between the guard and the tackle, usually on the right side. But the attempt to replace former run-stopping stalwart Pat Williams with Remi Ayodele last year failed, and Guion was brought back as Ayodele was released.
Shedding weight at first sounds backward for a nose tackle, who sets up directly across from the center, but losing fat helped him become leaner and stronger.
''I just dedicated myself to work hard and be more focused,'' Guion said earlier this month.
The Vikings have repeatedly said Guion is big and strong enough to hold up at that spot, and he'll have to use his exceptional footwork to his advantage and help keep opposing offensive lines from loading up to stop All-Pro defensive end Jared Allen, who had 22 sacks last year. If for some reason he can't, or if he can't stay healthy, Fred Evans is waiting behind him.
''They've always been kind of on the cusp,'' defensive line coach Brendan Daly said. ''It's a great challenge for me and for them, to see if we can maximize that potential and achieve what they're capable of. I'm definitely optimistic that they can.''
NOTES: CB Chris Cook has passed ''just about everything'' with his post-concussion evaluations, according to Frazier, and was on track for full clearance by the end of the day. He won't play on Friday in the exhibition game against San Diego, though. ... The Vikings have declared seven players out against the Chargers: Guion and Cook, OL Bridger Buche (unspecified knee inflammation), TE John Carlson (sprained right knee), WR Kamar Jorden (broken right hand), RB Adrian Peterson (recovering left knee) and OL Geoff Schwartz (sports hernia surgery). They'll decide before kickoff whether FS Robert Blanton (unspecified hamstring injury), LB Larry Dean (unspecified shoulder sprain), LB Solomon Elimimian (unspecified hamstring injury) and OT DeMarcus Love (unspecified shoulder injury) will play. ... Chris Carr will start in Cook's place, and Josh Robinson will see extended time, too. ... Harrison Smith is set as the starter at one safety spot, but Jamarca Sanford is still being given an opportunity to compete with Mistral Raymond for the other. Frazier said Sanford might start against San Diego. ... Marcus Sherels is the top punt returner for now, but there might not be room for him at CB on the final roster. Robinson and WR Stephen Burton, among others, are continuing to get chances to win that job.
---
Follow Dave Campbell on Twitter: http://www.twitter.com/DaveCampbellAP
---
Online: http://bigstory.ap.org/NFL-Pro32 and http://twitter.com/AP-NFL
---
---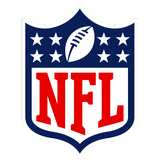 Get more from National Football League
Follow your favorites to get information about games, news and more
---