National Football League
National Football League
Vikes' Frazier not concerned with contract status
Published
Jan. 9, 2013 12:11 a.m. ET

Leslie Frazier has one year left on his contract and no concern about his future.
The Minnesota Vikings coach said Tuesday he and his agent will speak soon with team officials about his deal.
''Things will work out just fine. I'm not worried at all,'' Frazier said, adding that he's been told ''a number of times'' by owners Zygi Wilf and Mark Wilf, and general manager Rick Spielman that they were pleased with the job the coaches have done this season.
''I'm very appreciative of their support throughout the year,'' Frazier said.
The Vikings went 10-6 and made the postseason after last season's 3-13 finish - tied for the worst record in franchise history. Frazier took over as the interim replacement for Brad Childress with six games left on the 2010 schedule and was formally given the job for 2011.
Considering the turnaround by the team on the field, the harmony in the locker room and the respect the players have expressed for Frazier, he's one of the top candidates for the Coach of the Year award.
''He has positive energy, and you just can't help but feed off him,'' running back Adrian Peterson said. ''He's really been a big part of my development, not only as a football player but as a human being. He's very inspirational.''
Frazier interviewed for seven head coaching vacancies over a three-year span before the Vikings job opened: Atlanta and Miami in 2008; Denver, Detroit and St. Louis in 2009; and Buffalo and Seattle in 2010. Four of those teams have already fired the men they picked instead, and Detroit finished 4-12 this season. Only Atlanta and Seattle are in the playoffs with the same coach they hired then.
''So happy I'm in Minnesota, my friend,'' Frazier said, smiling and raising his arms during his news conference Tuesday as though he were signaling a touchdown. ''I love the Minnesota Vikings.''
Frazier said he was proud of the way his assistants worked together to help develop a young roster into a playoff team, and he said they'd all be back unless they find a promotion elsewhere. Linebackers coach Mike Singletary and special teams coordinator Mike Priefer have been requested by Chicago to interview for the head position there.
''The foundation has really been set with our team without question. Our core identity showed up. The traits that we talked about throughout the year, being a tough, smart, disciplined football team, were exemplified through this group of young men,'' Frazier said.
NFL foundations always center on the quarterback position, and Christian Ponder showed he still has a lot of room to grow into a reliable, productive starter for the long term. But even if there's a more capable backup brought in to replace or demote Joe Webb, Frazier left no doubt that the job is still Ponder's for 2013.
''We're excited about his progress. The way he played down the stretch, he was great,'' Frazier said. ''He had a lot to do with us winning those last four games the way we did.''
The wide receivers will have a lot to do with Ponder's development, and the status of Percy Harvin is the primary story of the offseason. After expressing his frustration with the organization last summer and requesting a trade, Harvin was assuaged by the time training camp began. He was playing like an All-Pro, leading the league in total yardage before he badly sprained his left ankle and was eventually placed on injured reserve.
Harvin went home to rehab in Florida, but Frazier downplayed his absence from the team down the stretch.
''There is probably nobody more excited about what we achieved as a team than Percy,'' Frazier said. ''He's going to be coming through for his exit physical, so he and I will get a chance to chat and talk a little bit. He's enthused about what has happened with our football team. We have some other guys who are on injured reserve who weren't around as much, either. There will be guys that are injured this offseason that will do their rehab in other places as well. It's not unusual in that regard.''
Frazier said their conversation will be about reconnecting and assessing the health of his foot rather than clearing up any issues between them.
''I don't know if there's anything that needs to be done. He'll coexist peacefully. He exists peacefully now. Just get back, get healthy,'' he said.
Harvin will enter the final year of his rookie deal, so the Vikings will either have to sign him to an extension or trade him unless they want to take the risk of bringing back a player with a history of anti-authoritarian behavior on an expiring contract.
''He's a great player. When he was playing, everyone was saying he was MVP of the league,'' Ponder said. ''So he's a guy that I think everyone would like to see on the field.''
Notes: In addition to left shoulder surgery for defensive end Jared Allen to fix a torn labrum, which will take place after the Pro Bowl, Frazier said punter Chris Kluwe will have an operation to repair meniscus cartilage damage in his left knee. But neither Ponder (deeply bruised right triceps) nor cornerback Antoine Winfield (broken right hand) will need additional treatment or surgery. ... Winfield and defensive tackle Kevin Williams are the team's two longest-tenured players, with expensive remaining years on their contracts. Williams said he wants to return. Frazier said he believes Winfield will be back, too. ''There are some things, of course, he wants to think about this offseason, but all indications are he wants to give it another try,'' the coach said.
---
Follow Dave Campbell on Twitter: http://www.twitter.com/DaveCampbellAP
---
Online: http://pro32.ap.org/poll and http://twitter.com/AP-NFL
---
---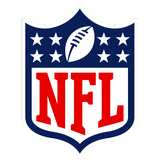 Get more from National Football League
Follow your favorites to get information about games, news and more
---