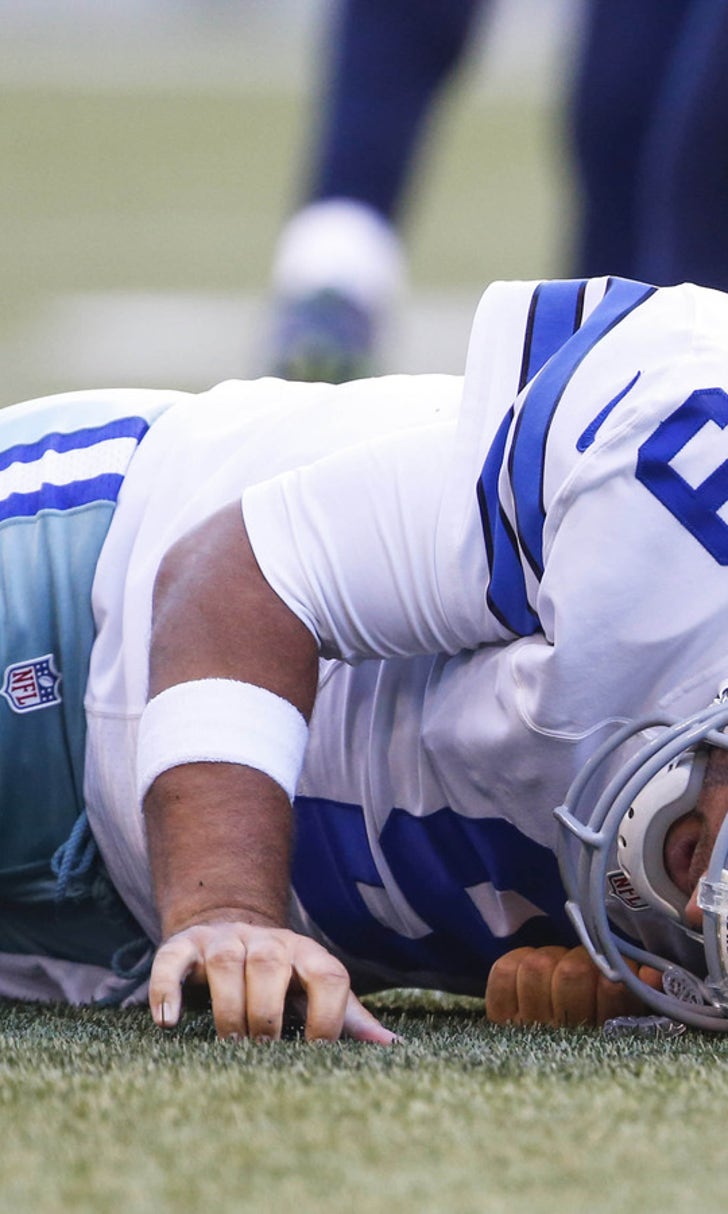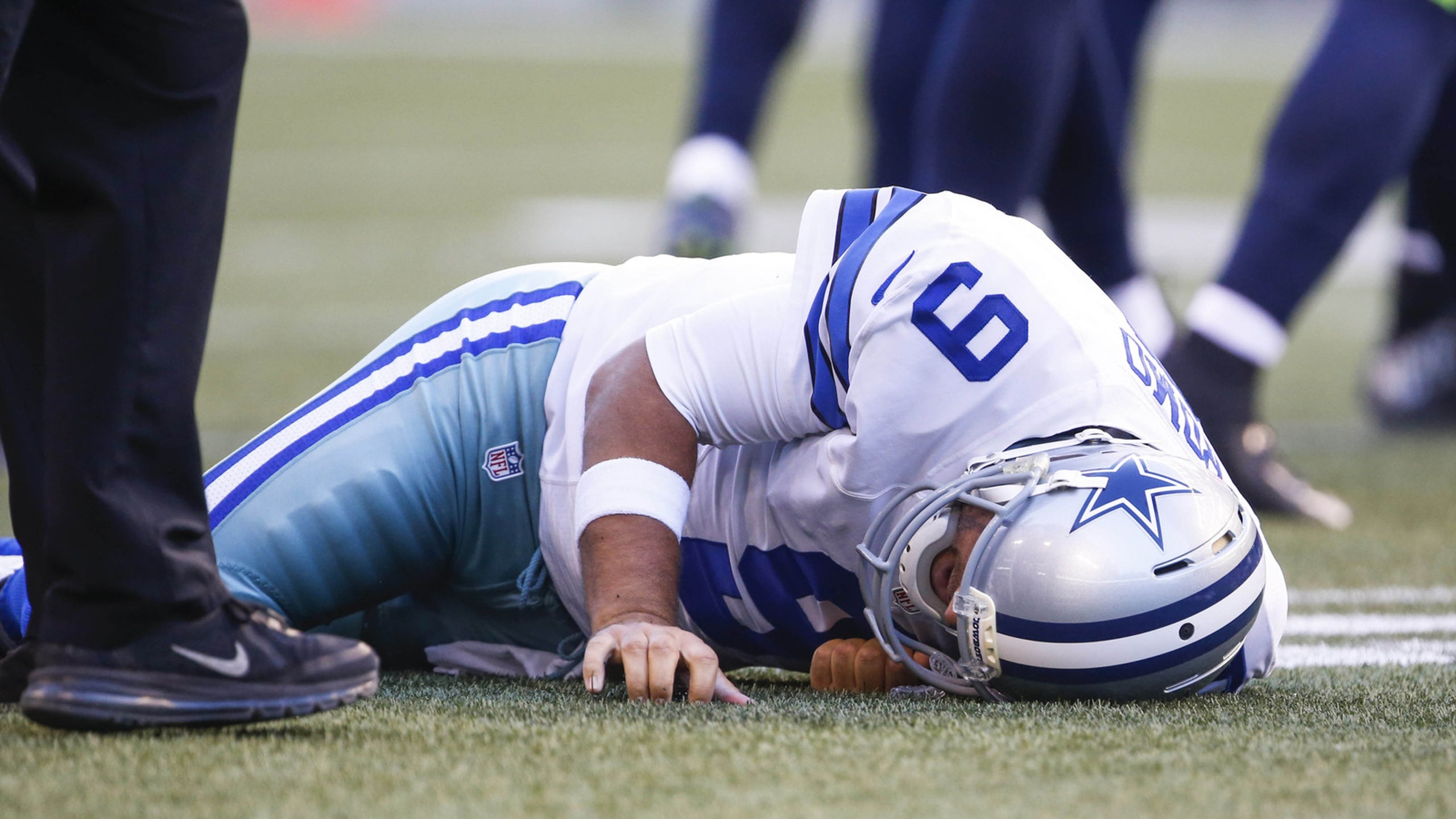 Tony Romo is wearing back brace as Cowboys still unsure when he will return
BY foxsports • August 28, 2016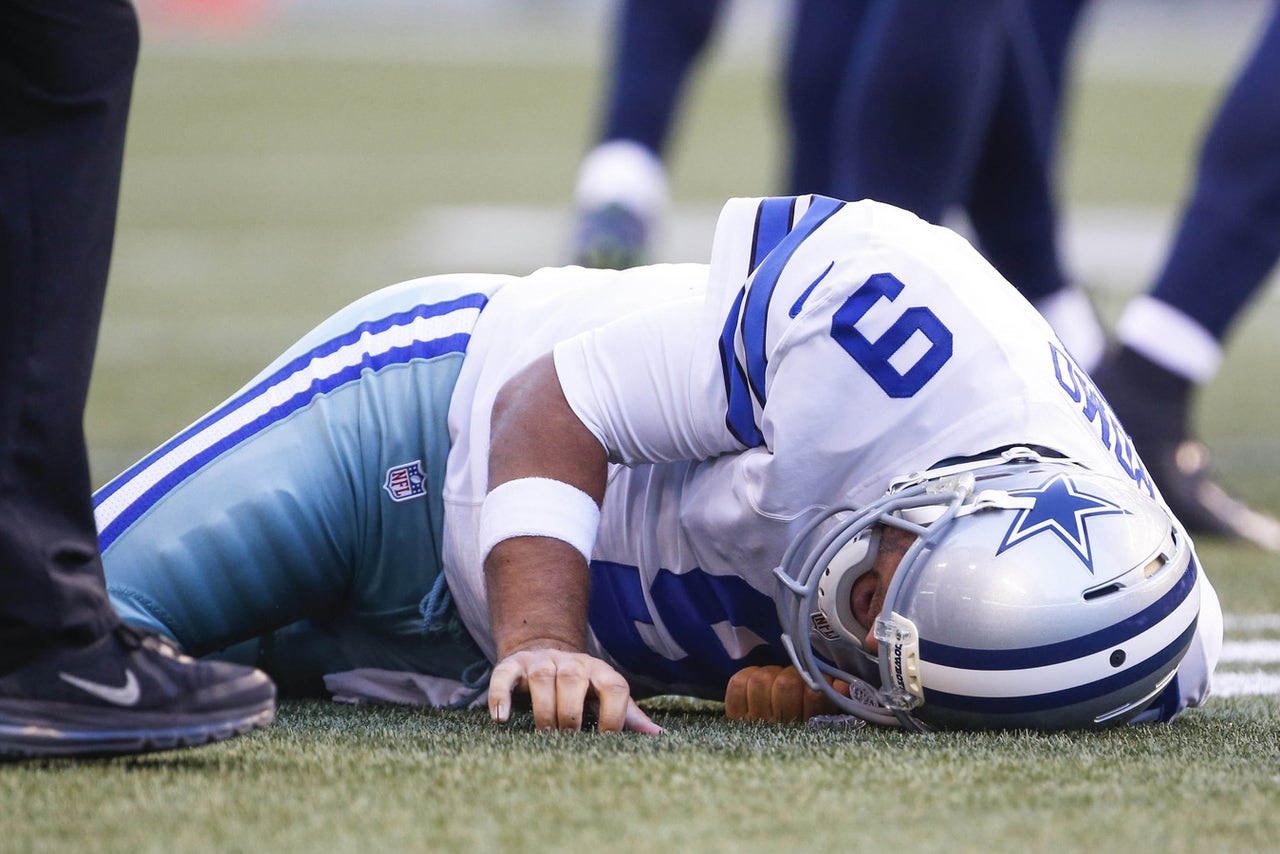 The Dallas Cowboys are not sure when they will get back Pro Bowl quarterback Tony Romo after he suffered a compression fracture to his back. But with head coach Jason Garrett telling reporters that Romo is currently wearing a back brace, the timetable doesn't appear to be any time soon.
"There is no reason for me to stand up here and put a timetable on this,'' Garrett said Sunday, via the Dallas Morning News. "A lot of other people outside this building have suggested they know what the timetable is. That's not the world we live in.''
With Romo out, the Cowboys now turn to rookie Dak Prescott, who has been impressive in the preseason. The experience Prescott gets while Romo rehabs his latest injury could expedite his growth and the Cowboys' willingness to make him the full-time starter.
This isn't the first time Romo has had to battle a back injury. In 2014, the 36-year-old quarterback missed one game after getting kneed in the back against the Redskins. Last year, Romo missed 12 games after breaking his collarbone twice.
For now, the Cowboys are taking it slow with their franchise quarter back.
"He just going to start getting into rehab and part of his rehab is he's going to be wearing a back brace for now,'' Garrett said. "So you'll see him around wearing that.
"Again we'll take his situation day by day like we do with every guy on our team and every injury that we have. He'll do the things that he's capable of doing and won't do the things he's not capable of doing and hopefully he'll progress every day.''
---
---