National Football League
National Football League
Tomlinson to retire on Monday
Published
Jun. 17, 2012 1:00 a.m. ET

LaDainian Tomlinson's brilliant NFL career will officially end when he ceremoniously rejoins the San Diego Chargers for a day.
The Chargers said Sunday that Tomlinson, who was the NFL MVP in 2006 with San Diego and is the fifth-leading rusher in league history, will re-sign with the team on Monday and then announce his retirement.
Tomlinson was drafted in the first round by San Diego in 2001 and became one of the biggest stars in team history, helping revive the Chargers after the devastating Ryan Leaf years and turning them into a force in the AFC West. He spent the first nine years of his career in San Diego. He played the last two seasons with the New York Jets.
Tomlinson won the MVP in '06, when he set NFL single-season records with 31 touchdowns, including 28 rushing, and 186 points. He ran for a career-high 1,815 yards that year, giving him the first of two straight league rushing titles.
Tomlinson finishes his career with 13,684 yards and 145 touchdowns.
Tomlinson spoke at the public memorial service for Junior Seau on May 11, drawing the biggest cheers of the night.
Perhaps his most memorable moment with the Chargers came on Dec. 10, 2006, when he swept into the end zone late in a game against the Denver Broncos for his third touchdown of the afternoon to break Shaun Alexander's year-old record of 28 touchdowns.
His linemen hoisted him onto their shoulders and carried him toward the sideline, with Tomlinson holding the ball high in his right hand and waving his left index finger, while the fans chanted ''L.T.! L.T.!'' and ''MVP! MVP!''
When the Chargers released him in February 2010, quarterback Philip Rivers said: ''I had the best view in the house on some of those awesome runs he made.''
Tomlinson had said recently that he might continue his career if the right opportunity was available. Some fans hoped the Chargers would bring back Tomlinson as a third-down back, but that appeared impossible as long as general manager A.J. Smith was in control.
Tomlinson had a less-than-smooth separation from the Chargers. The slashing, dazzling runs came less frequently and Tomlinson was slowing down because of injuries and age. He became less and less the face of the franchise as his role was reduced in a pass-happy offense. The Chargers would have been on the hook for a $2 million roster bonus, along with a $5 million salary.
Days after his release from the Chargers, Tomlinson held a tearful news conference at the suburban country club where he and his wife lived.
L.T. also had a public tiff with Smith.
A year before the Chargers released Tomlinson, Smith came under fire for mocking a statement Tomlinson made about wanting to stay in San Diego.
Tomlinson's squeaky-clean image took a hit during the AFC championship game loss at New England in January 2008. Forced out early with a sprained knee, Tomlinson watched glumly from the sideline, huddled in a parka and his face hidden behind the tinted visor on his helmet.
The Chargers were less than truthful in giving an overly optimistic prognosis about his injury during the game, announcing that he had a ''sore knee and can return.'' That caused fans and commentators to question his toughness.
Tomlinson said afterward that it was obvious he couldn't play. Coach Norv Turner got miffed when a reporter asked what Rivers and Antonio Gates should think when they played hurt but Tomlinson didn't.
''That's the stupidest thing you could ask,'' Turner said. ''The guy was not able to go. The doctors and trainers said he couldn't go.''
Burned by that experience, Tomlinson - always the most brutally honest employee in the Chargers' organization - was forthright with the media when he sustained a serious groin injury in the 2008 regular-season finale. Tomlinson's honesty caused Smith to bristle.
That groin injury sidelined Tomlinson in a divisional-round playoff loss to Pittsburgh, the first time he missed a game due to injury in his pro career. He had been slowed earlier that season by a toe injury.
He sprained his right ankle in the 2009 season opener against Oakland and missed the next two games.
He ran for 914 yards in 2010 with the Jets, but carried only 75 times for 280 yards last season, playing mostly on passing downs.
---
---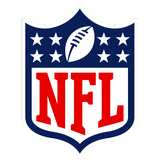 Get more from National Football League
Follow your favorites to get information about games, news and more
---