The Brady-Edelman friendship took time to form
April 13, 2015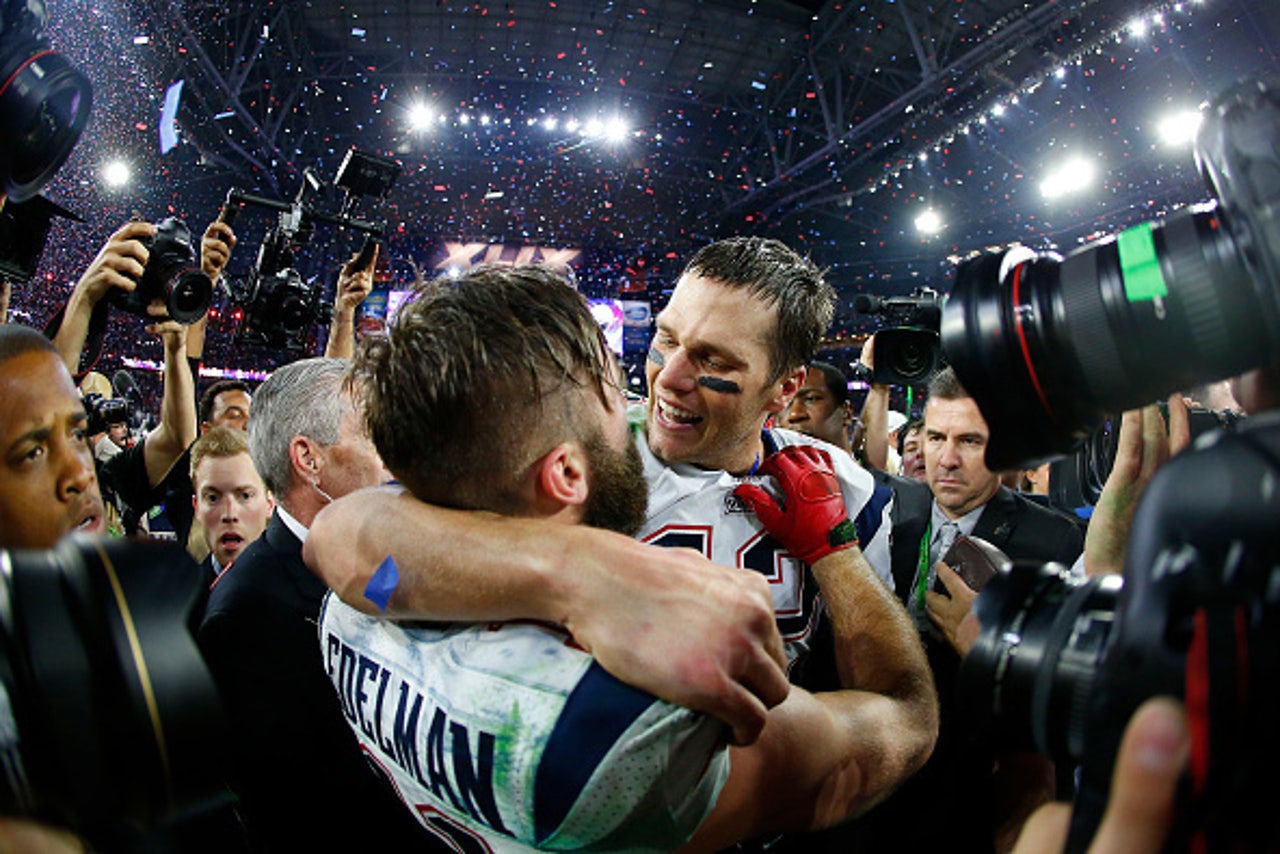 By Doug Kyed
Tom Brady and Julian Edelman's now-epic bromance took a while to form.
Edelman came to the New England Patriots as a fresh-faced former college quarterback who grew up admiring Brady because of their shared Bay Area roots. The two became close because both spent offseasons in California, and Brady would sporadically call Edelman to catch passes in impromptu throwing sessions. The practices became more frequent, and Edelman grew comfortable with the idea of being friends with one of the greatest quarterbacks in the history of the NFL.
"He's like a big brother," Edelman told ESPN The Magazine. "He taught me everything about how to be a professional. We'd throw three times a week, then we'd go have lunch at his house, and at first it was surreal for me. Just me and Tommy, hanging out. Is this for real? But then it became just normal. I stopped being scared of him."
Whether it was the throwing sessions or Edelman's newfound comfort, the results of his bond with Brady have been invaluable to the Patriots. Edelman has caught 239 passes from Brady for 2,482 yards over the past two seasons, including playoffs, with 12 touchdowns, including the go-ahead score in Super Bowl XLIX.
More from NESN.com:
---
---