National Football League
National Football League
Sanchez grows in win over Colts
Published
Jan. 1, 2008 12:00 a.m. ET

At this time last year, Mark Sanchez wouldn't have made the play that helped lift the New York Jets to a 17-16 playoff upset over Indianapolis.
Nobody knows that more than he does.
Sanchez was one of the players scapegoated after New York's loss to Indianapolis in last season's AFC championship game. As a 23-year-old rookie, Sanchez didn't have the seasoning or savvy needed to lift the Jets to victory inside Lucas Oil Stadium.
That is no longer the case.
Nick Folk made the game-winning 32-yard field goal as time expired in Saturday night's first-round game, but it was Sanchez and wide receiver Braylon Edwards who made life much easier for New York's inconsistent specialist. Sanchez connected with Edwards on an 18-yard pass down the Colts sideline to set up the kick that foiled the Colts' own last-minute heroics.
"They made that huge throw right there," Jets head coach Rex Ryan said. "That's how much (Sanchez) grew up."
Ryan's statement, though, paints only a partial picture of the drive that is now the most memorable of Sanchez's brief NFL career.
Peyton Manning appeared ready to add another comeback win to his own substantial collection. The Colts quarterback had led his offense on a 48-yard drive, setting up a 50-yard field goal by Adam Vinatieri with 53 seconds remaining.
Once the most clutch playoff kicker in NFL history splits the uprights, the game is almost always over. But Jets cornerback Antonio Cromartie ensured this wasn't the case. Filling in for the injured Brad Smith (quadriceps), Cromartie took a Vinatieri kickoff out of the end zone and returned it to the New York 46-yard line.
"It was a huge boost," Sanchez said.
But it would have meant nothing if Sanchez's unimpressive performance had continued. He was awful in the first half. Maybe it was the sore throwing shoulder that forced him to stay loose on the sidelines throughout the game. Maybe he was confused by the Colts' cover-two defense and the steady pressure Indianapolis was applying.
Whatever the case, Sanchez completed only 9 of 19 passes for 84 yards. He frequently overthrew his targets, including one zinger at the Colts' goal line that killed a New York scoring threat and let Indianapolis enter halftime with a 7-0 lead.
The Jets wisely changed their second-half offensive scheme to feature running backs LaDainian Tomlinson and Shonn Greene. Tomlinson scored two second-half touchdowns to cap ball-control drives of 10 and 17 plays. Greene punished the Colts (10-7) in that same stretch with 45 yards on 13 carries.
But at that point of the fourth quarter, legs weren't going to carry the Jets (12-5) to victory. It would have to be Sanchez's arm.
Sanchez started the final drive with a nine-yard strike to Edwards, who then recovered his own fumble after a hard hit by Colts safety Antoine Bethea. Sanchez followed with an 11-yard pass to wide receiver Santonio Holmes before handing off to Tomlinson for a 2-yard gain.
With the Jets at the Indianapolis 32-yard line and 29 seconds left, Colts head coach Jim Caldwell called his final timeout. (The Jets still had one remaining.) Caldwell later said he wanted to make New York "snap the ball. They were in field-goal range. ... I wasn't just going to let them sit there and take (the clock) down."
Caldwell's strategy came with a major consequence: The Jets had time on the sideline to discuss what play to use next. This is where Sanchez exorcised the ghosts of 2010.
Unhappy with the initial play selection by offensive coordinator Brian Schottenheimer, Sanchez was given the freedom to make his own call. The one he chose was similar to a pass he missed just a few minutes earlier — an overthrown third-down sideline toss to Edwards with 2:45 remaining. That play stopped the clock, allowed the Colts to preserve a timeout and gave Manning the chance to drive for Vinatieri's field goal.
Sanchez was determined not to make the same mistake again. He lofted a beautiful throw to Edwards, allowing the 6-foot-3 wideout to use his lanky frame and leaping ability against a smaller Colts cornerback (5-foot-10 Jacob Lacey) overmatched in single coverage.
"He's got confidence in me like a pitcher," Sanchez said of Schottenheimer. "When you get a signal and it's not your favorite call, you shake it off. We had a few different plays ready, and he knew what I liked. I think he had a pretty good idea what I was going to call. It was a good learning experience, and it's great to know he has that trust in me.
"It's a got-to-have-it situation. We practice them all the time. There are a few plays for every quarterback in their playbook. For Peyton Manning, I'm sure there are a million more. But for me, there's a select few plays I really feel good about. You have those in your toolbox. You go to it in your time of need. "
And what if that time would have come in last year's playoff game against Indianapolis?
"I know I could have made that throw last year," he said. "I don't know if I could have made the call."
Sanchez had answered the call at crunch time earlier in the season. He helped New York post the first back-to-back road overtime victories in NFL history in wins over Detroit and Cleveland. He also was inconsistent, as marked by lousy outings in losses to Green Bay, New England and Miami.
Incidentally, it was a defeat that Sanchez drew upon in the closing moments against Indianapolis. Sanchez remembered how he tried to press when trailing late two weeks ago against Chicago. He threw a first-down interception that capped a 38-34 Jets loss.
"The most important thing to me was remembering it was a four-down situation (and) not to turn the ball over right away like in Chicago," Sanchez said.
Said Jets inside linebacker Bart Scott: "The kid has a lot of resolve. I think he plays better in pressure situations when a lot of the thinking is gone and he's just reacting. He's moving. The tempo gets him into a groove. He sees the field a lot better sometimes when he gets into a rhythm. We've seen him all year in pressure situations stepping up and elevating his game. We needed every bit of it today to get a victory."
The Jets will need it from Sanchez again next Sunday when traveling to play New England (14-2). Although he shined against New England's defense in a Week 2 home victory, Sanchez and his teammates were blasted in a 45-3 road rematch in early December.
"I'm going to need to play a whole lot better," said Sanchez, who had three passes intercepted in a 17-of-33, 164-yard effort against New England. "I need to get completions earlier, start off better, get into a rhythm a lot sooner. You can't get down against those guys. You saw what happened the last time we played there."
Other members of the Jets weren't ready to start talking about New England. They first wanted a little time to celebrate a victory over the quarterback who had haunted the Jets and some of their players who came from other teams.
"I just want to enjoy beating him once," Scott said. "It just feels good to finally get it."
If the final minute of Saturday night's game is a sign of what's to come, Jets opponents will someday be saying the same about Sanchez.
---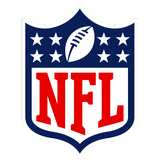 Get more from National Football League
Follow your favorites to get information about games, news and more
---