National Football League
National Football League
Road to MetLife: Week 8 Cheat Sheet
Published
Oct. 24, 2013 1:00 a.m. ET

Shh . . . don't look now, but they're coming.
They're playing the brand of football we thought they'd play back in August. They don't want you to notice. Trust me, they'd rather you not think of them until January. But the defending NFC champions — quietly, far away from the national spotlight — are the hottest team in the NFC.
Admit it. You had your doubts. Hell, I did. Coming off two nationally televised debacles — an embarrassing beating in Seattle and a head-scratching loss at home to the Colts — there was a mass exodus from the 49ers bandwagon. But very quietly, under the shade of the 24/7 Seattle Seahawks media machine, the 49ers have strung together four straight wins and a 5-2 record.
I've seen the 49ers in person twice this year: their Thursday night 35-11 romp over the Rams in St. Louis and their whitewash of the Texans on Sunday night in Week 5. They won those games without Patrick Willis and they won them handily. Willis is back. Mario Manningham is coming back. Michael Crabtree, it appears, is on track to return.
After the Texans game, I spoke with running back Anthony Dixon. A big personality and a big boy in the backfield, the barreling tank told me, "We've got our stingers back. We don't care if the rest of the league realizes it or not, but we're coming."
Safety Donte Whitner was a bit more direct in his feelings. "We don't care what the rest of the league is thinking or watching. We're just going to do our thing each week."
The 49ers' defensive backfield, led by Whitner, hangs in the background. Unlike the DBs up in Seattle, there are no nicknames, no bath mats with their names and numbers in front of their lockers, and no ESPN the Magazine covers. Justin Smith, the team's defensive leader, hates interviews; hates the spotlight. Good luck getting an interview from him, let alone a juicy quote.
This is a defense that lost Willis for a considerable amount of time early in the season, lost Ricky-Jean Francois and Dashon Goldson in the offseason to high-priced free-agent deals, and lost two games in embarrassing fashion on national TV. Yet here they are, 5-2, lurking at eighth overall in the league in total defense.
On offense, the 49ers have gone back to their bread and butter: running the football up the gut.
In its 1-2 start, San Francisco passed the ball on 65 percent of its snaps. During their four-game winning streak, the 49ers have run the ball 60 percent of their snaps. Frank Gore, nursing an injury this week, always finds a way to go on Sundays, and the passing game is humming along.
The Seahawks are the story. I know. They've got the division lead, the big personalities and the big hits.
They deserve all the media attention they're receiving.
But don't sleep on the defending champs. They've got their stingers back.

Cheat Sheet Trivia Question of the Week: Matt Ryan won his fourth career NFC Offensive Player of the Week award on Wednesday. Two other former players have won the award four times as a member of the Falcons. Who are they?

Now, on to the picks.
Week 7 Record: 8-6
Overall Season Record: 59-47
THURSDAY'S GAME
Carolina (3-3) at Tampa Bay (0-6): Jimmy Johnson needs to give the Buccaneers a speech. Like, now. In his absence, I will try. Ready? Here we go.
"Buccaneers, you're the joke of the league right now. You've lost 11 of 12 and the game you won in that run didn't matter. All we hear about is how terrible you are. How you're all a bunch of losers. How 'poor Josh Freeman' got a bad deal in Tampa. Now, they're saying Florida State could beat you in a game."
(Peter's Note: No one's saying this at all, but I'd say this to get them fired up. After the game, I'd tell them I was lying but it was a white lie and we'd all laugh and go to Bern's Steakhouse.)
"Well, I think you can win. I think you've got a little ounce of pride in you. A smidgen. The Carolina Panthers are suddenly the greatest team in the history of football? The immortal Panthers are going to walk right into our building and beat us? Here? In front of our fans? In front of our pirate ship thing in the end zone? You tell me, men. You tell me!"
The Bucs need a win Thursday night. If Coach Greg Schiano reads that speech and tells the players it's from me — a sportswriter living in New York — they'll get it.
The Pick: Buccaneers 24, Panthers 21
MetLife Update: The Panthers won 31-13.
SUNDAY'S GAMES
Dallas (4-3) at Detroit (4-3): How about Monte Kiffin's defense? Two games without DeMarcus Ware and two big efforts, silencing the Redskins and Eagles in wins. Neither the Redskins nor Eagles have Calvin Johnson.
The Pick: Lions 31, Cowboys 24
Cleveland (3-4) at Kansas City (7-0): I did 92.3 FM in Cleveland this week and spoke to my guys Adam the Bull and Dustin Fox. They asked me if I believed the Brandon Weeden era was officially over in Cleveland. My response: "You think?" The Browns could turn things around under Jason Campbell, but I don't see it happening in Kansas City.
The Pick: Chiefs 20, Browns 13
Miami (3-3) at New England (5-2): None of the three NFL teams from Florida has won a game since Sept. 22. As a trio, they're 3-16. The Dolphins, who started out 3-0 and got the Cheat Sheet lovefest treatment in Week 2, look out of sorts. A trip into New England isn't exactly a cure-all for those ills.
The Pick: Patriots 24, Dolphins 16
Buffalo (3-4) at New Orleans (5-1): Buffalo can win without EJ Manuel under center, after all. A big day from Thad Lewis against the Dolphins last week, as the second-year man out of Duke got his first career win. Lots of things to like about the Bills, but they're going into a hostile environment against an angry team. The last time we saw the Saints, they were losing in Foxboro in the final seconds and Rob Ryan was giving this face on national television. What kind of face will Ryan have if the Saints lose to Buffalo at home? I'd love to see. Unfortunately, they won't. Oh, and @RobRyanFace has more than 3,200 followers on Twitter. Of course it does.
The Pick: Saints 31, Bills 19
New York (1-6) at Philadelphia (3-4): Don't be mistaken. The Giants beat the Vikings on Monday night, but they didn't exactly look like the '07 or '11 units. This is a struggling team that has statistically one of the worst offensive and defensive units in the sport. But I like them over the Eagles. Anyone can beat the Eagles in Philadelphia, apparently. It's like a Six Flags amusement park — everyone's welcome to come right in, skip lines and do whatever the heck they want.
The Pick: Giants 24, Eagles 17
San Francisco (5-2) at Jacksonville (0-7) in London: Fun article from Matt Barrows on why everyone in London wears Joe Montana and Dan Marino jerseys here. A quick note before you waste time looking: There are not many "Why there are so many Chad Henne jerseys in London" articles on the Internet.
The Pick: 49ers 30, Jaguars 16
New York Jets (4-3) at Cincinnati Bengals (5-2): The Jets historically have been very good against the Bengals, but the Jets haven't won back to back weeks in 26 games. "Coming off wins, we're excited and we're happy," guard Willie Colon said this week. "But I think we just have to have a little more focus in practice and have a better understanding that it's just a win and good teams stack wins. It's important for us to really put this (Patriots) win in the rear view." The Bengals and the Saints are New York's next two opponents. Get wins in both of these and watch out, New England. I just don't see this one happening.
The Pick: Bengals 23, Jets 17
Pittsburgh (2-4) at Oakland (2-4): Shh ... even quieter than the recent string of 49ers wins are the back-to-back victories for the Steelers. They're playing hideous, gruesome offensive football and relying on special teams and a suffocating defense. In other words, just the way they like it. Three straight. Mark it down.
The Pick: Steelers 28, Raiders 23
Atlanta (2-4) at Arizona (3-4): The Cardinals were punished by the scheduling gods, being given games against the Seahawks and 49ers in a five-day span. Not cool, Howard Katz. Not cool at all. But look ahead for Arizona. The Cardinals have the limping Falcons at home today, a bye week, the anemic Texans at home in Week 10, and then a trip to Jacksonville. We very well could be talking about the 6-4 Cardinals heading into Week 11. Just saying!
The Pick: Cardinals 31, Falcons 20
Washington (2-4) at Denver (6-1): RG3's got his legs, the Redskins running game has a little momentum, and tight end Jordan Reed could be the next big target in the Shanahan offensive attack. But this D can't stop the Broncos offense. Not this weekend, not any weekend. The ugly truth.
The Pick: Broncos 42, Redskins 28
Green Bay (4-2) at Minnesota (1-5): Those not interested in watching the Vikings for the second time on national television in six nights, may I lead you to FOX, where there's a World Series Game on. NOTE: I was not paid for this suggestion.
The Pick: Packers 33, Vikings 17
MONDAY NIGHT
Seattle (6-1) at St. Louis (3-4): Speaking of the World Series (ON FOX!!!!), how fun will St. Louis be on Monday night? You've got Rams-Seahawks and the 50,000,000 Seahawks fans who travel from Seattle for road games (seriously, that number might be a few million shy of the actual one) and Game 5 of Red Sox-Cardinals across the street. I won't be there. Nor will Brett Favre. Seattle's not losing this one.
The Pick: Seahawks 24, Rams 13
Cheat Sheet Trivia Answer of the Week: Michael Vick and Gerald Riggs both won the NFC Offensive Player of the Week award as members of the Atlanta Falcons.
 
---
---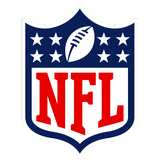 Get more from National Football League
Follow your favorites to get information about games, news and more
---