National Football League
National Football League
Ravens WR Smith catches on with Baltimore fans
Published
Aug. 22, 2012 9:21 a.m. ET

Torrey Smith's days of anonymity are over. When the second-year Baltimore Ravens receiver ventures into public, he's recognized just about everywhere he goes.
During his three years as a standout receiver at the University of Maryland, Smith was just another face in the crowd. Now, after finishing the 2011 NFL season with 50 catches for 841 yards and seven touchdowns, Smith seemingly can't go anywhere in the Baltimore area without drawing a crowd.
''It's definitely different, especially publicly,'' said Smith, who set franchise rookie records for receptions, yards and touchdowns. ''Before, I could walk anywhere and no one would say anything. I like going everywhere; I'm a mall guy, I'm a movie guy. And now it's a lot different. But I just appreciate it, and being in Baltimore, you definitely appreciate our fans.''
He assumed the role of Baltimore's deep threat during the third week of the 2011 season against the St. Louis Rams. Smith's first three catches went for long touchdowns, and he ended the day with five receptions for 152 yards and three scores.
Smith also caught the game-winning touchdown on the road against the Pittsburgh Steelers and enjoyed a six-catch, 165-yard, one touchdown performance against Cincinnati. Smith primarily ran deep routes during the 2011 season, utilizing his speed for the big play.
To improve his overall package, Smith spent the much of his offseason working with Ravens quarterback Joe Flacco to perfect timing on various routes. The two, along with some of the other younger receivers, would meet at Baltimore's practice facility, whether organized team activities were scheduled or not. Flacco said he admired the extra time Smith put in.
''It's just awesome when you have a good kid like that, that wants to do everything right and wants to be the best,'' Flacco said. ''It's very easy to work with him.''
Smith said his numbers last year could have been better if he finished some of the plays he didn't convert. Ravens coach John Harbaugh has taken notice of this attitude.
''All he thinks about is how he can get better,'' Harbaugh said. ''He is the most efficient improver - if that's a word - that I've ever seen. He gets the most out of every day, and that's why he's going to continue to become a great player.''
One aspect that will help Smith is that he won't be hindered by the sports hernia he sustained last season. Smith said he could barely get in and out of his routes without cringing. He fought through the pain and managed to finish the season strong.
During the offseason, he had surgery and rehabilitated the injury.
''When it started to get cold, it was terrible,'' Smith said. ''I was fighting that battle every day, and now I'm able to run and get out of my breaks. I'm not feeling any pain at all. So, thank you for the surgery.''
Though his sports hernia is healed, Smith has been dealing with a minor ankle injury that occurred against Atlanta in Baltimore's first preseason game. It caused him to miss last week's contest against Detroit. Smith expects to return Thursday night against Jacksonville, a game that should feature most of Baltimore's starters for significant minutes.
''Coach was being cautious so I could get it out of the way so it's not lingering on,'' Smith said. ''I feel real better, and still have to practice to get better. But I'm fine.''
Entering the lockout-stricken 2011 season, Smith had to learn fast and encountered growing pains, his statistical success notwithstanding. With a full offseason of work, he hopes to elevate his game to a higher level in 2012.
''This time last year, I could barely walk and chew gum at the same time,'' Smith said. ''I was thinking so much about the assignment and kind of really worrying about things that I shouldn't have been worrying about.''
---
Online: http://bigstory.ap.org/NFL-Pro32 and http://twitter.com/AP-NFL
---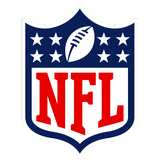 Get more from National Football League
Follow your favorites to get information about games, news and more
---